Skip Navigation
Welcome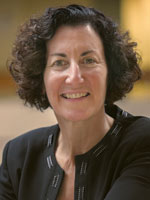 The Office of Government Relations is Stony Brook University's primary liaison to federal, state and local elected representatives, government agencies and their staff. Through these relationships we are able to share news of the University's progress and breakthroughs of our world-class research in health, science and technology, the academic success for our more than 25,000 students, and Stony Brook's leadership and progress in driving the regional economy.
Spotlight
Political Activity on Campus
Message from Judith B. Greiman, Chief Deputy to the President and Senior Vice President for Government and Community Relations
As local and national political campaign activity ramps up, I want to remind all employees of the policies and rules on the use of university facilities, resources and time for partisan political purposes.