Skip Navigation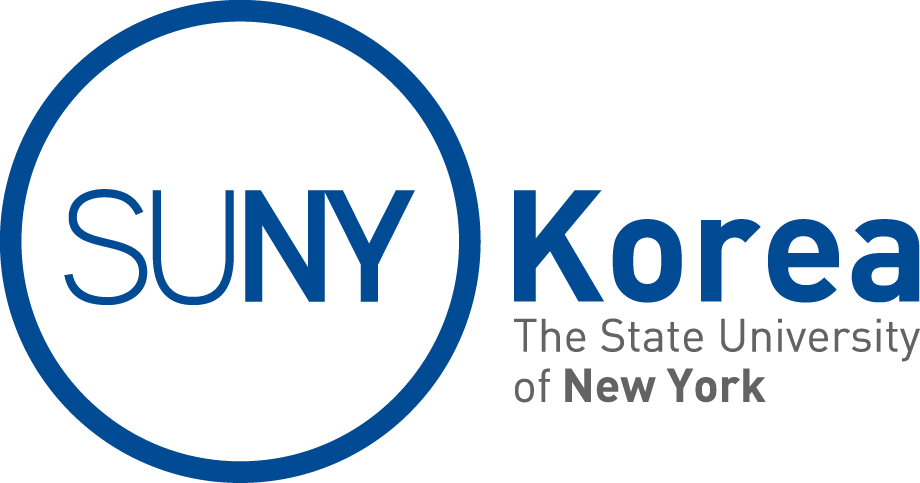 SUNY Korea was established by the Korean Government as the first American University in
Korea with undergraduate and graduate degree programs. To provide the same quality of
education under the State University of New York system, all programs are identical to
Stony Brook University (SBU) and taught by faculties from home campus. Upon graduation,
all students receive the same diploma issued by SBU. SUNY Korea has students from more
than 40 countries, enabling students to experience more diverse cultures and adapt to
different environments.
To accommodate students from around the globe and to make a memorable college life,
SUNY Korea offers affordable on-campus housing, a wide variety of scholarships and diverse
student activities. SUNY Korea students can form a global network with students from
neighboring universities on the Incheon Global Campus. SUNY Korea cherishes ethical
integrity and strive to teach our students to serve others with humility and ethical integrity. www.sunykorea.ac.kr.
Our vision is to foster leaders who can resolve global challenges creatively and open doors to a new era of possibilities. We make it our mission to become an exemplary higher education instution capable of thiving in today's fast-paced society. History makers, we change the world!
Click here to have a look at our facilities.
SUNY Korea House
SUNY Korea House is not only a "blueprint" of our university's values, educational ideology,
and management philosophy but also a friendly "manual" that answers the question: "Why
SUNY Korea?" SUNY Korea House explains the university's mindset overall and our concept of exemplary leaders. It houses the ways that we educate our students and scaffold the
capabilities needed and expresses the symbolic meaning and the spirit of SUNY Korea.
The following information is available in a downloadable format (PDF)here.
Available programs
Admission and application requirements
Deadlines
Tuition and fees