Skip Navigation
In The Spotlight
Graduate FELLOWSHIPS 
TO PROMOTE DIVERSTY
IN ECONOMICS


The Department of Economics offers
a Graduate Fellowship for qualified underrepresented students whose immediate academic plans include obtaining a doctoral degree in Economics. 
The Fellowships offer  an additional $75,000
of support over five years!  
News & Media
ECONOMICS UNDERGRADUATE SCHOLARSHIP
The   Robert S. Roth Scholarship in Economics   will award   up to $2,500  annually to promising students in the field of Economics who are active majors at SBU!    DEADLINE: April 15, 2021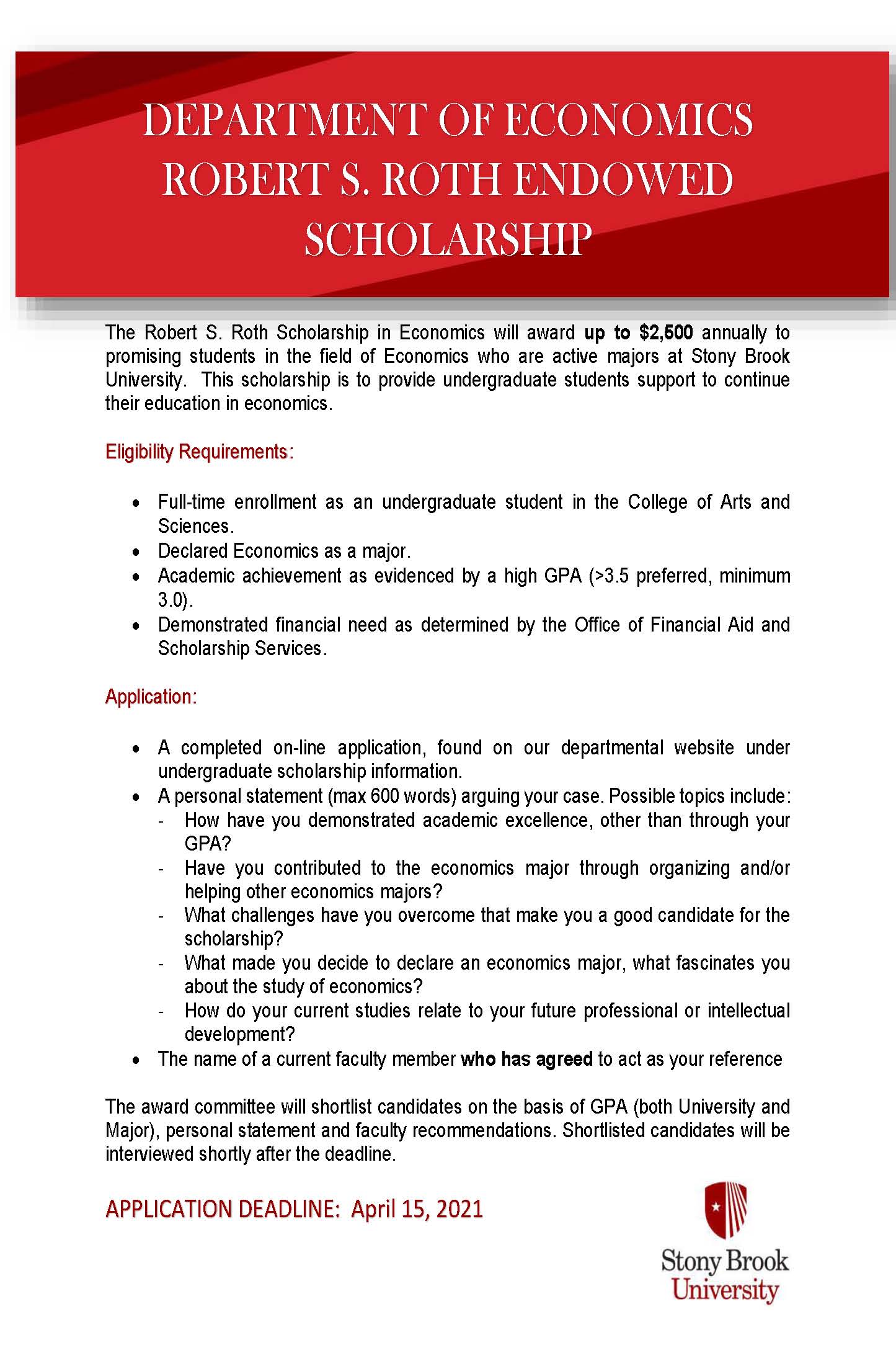 ---
2020-21 Job Market Candidates!
Meet this year's  job market candidates.
---
Coming Back Safe and Strong!
Click here for COVID-19 UPDATES 
---
Go to   declare the major in Economics  
Go to " Contact Us "   for advising
Read More