Skip Navigation
Announcements & News
We Are Hiring a Lecturer!

The committee will begin reviewing applications October 30th. Find the link to the JOE posting HERE!
---
We Are Hiring a Professor in Macroeconomics of Any Rank

Find the link to the JOE posting HERE!
---
Kathleen McGarry Named Thomas Muench Endowed Chair of Economics




"Kathleen has a demonstrated record of success that includes recruiting outstanding faculty, building academic programs and developing innovative international offerings." — Maurie McInnis, Stony Brook University president

Read more about it HERE!
---
In Memoriam: Dr. William Dawes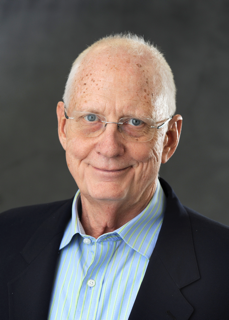 Our esteemed colleague and Emeritus Associate Professor of Economics, William S. Dawes (Bill) passed away on May 1st, 2023. Bill was a faculty member in our department from 1969 until 2016 when he retired.  He then held a Toll Professorship for three years. To our community, he was a colleague, a mentor, a teacher, and a friend. 
In November of 2010 an Excellence Fund was set up with his name by his alumni, The William Dawes Fund for Excellence. The proceeds of this fund are distributed to our departmental yearly awards for teaching and research excellence by our graduate students. His wife Alice asks that in-lieu of flowers, donations to the Fund that bears his name be made.

To read more about Professor Dawes' legacy, click HERE

A link to the fund can be found HERE
---
Our PhD and MA In Economics Has Received STEM Designation
PhD and MA students may now have the opportunity to receive more than one year of OPT. Graduate students should contact VIS for more information.
---
Department Spotlight
Undergrad Het Joshi Wins SUNY Long Island Pitch Fest!
Congratulations to Het Joshi, a second-year economics major with a minor in theatre arts, who received the first-place prize at this year's SUNY Long Island Pitch Fest, a competition for aspiring student innovators from SBU, Farmingdale State College and SUNY Old Westbury to present business ideas to a panel of industry leaders.

Click HERE to read more!
---
Economics Graduate Students at Welcome Reception!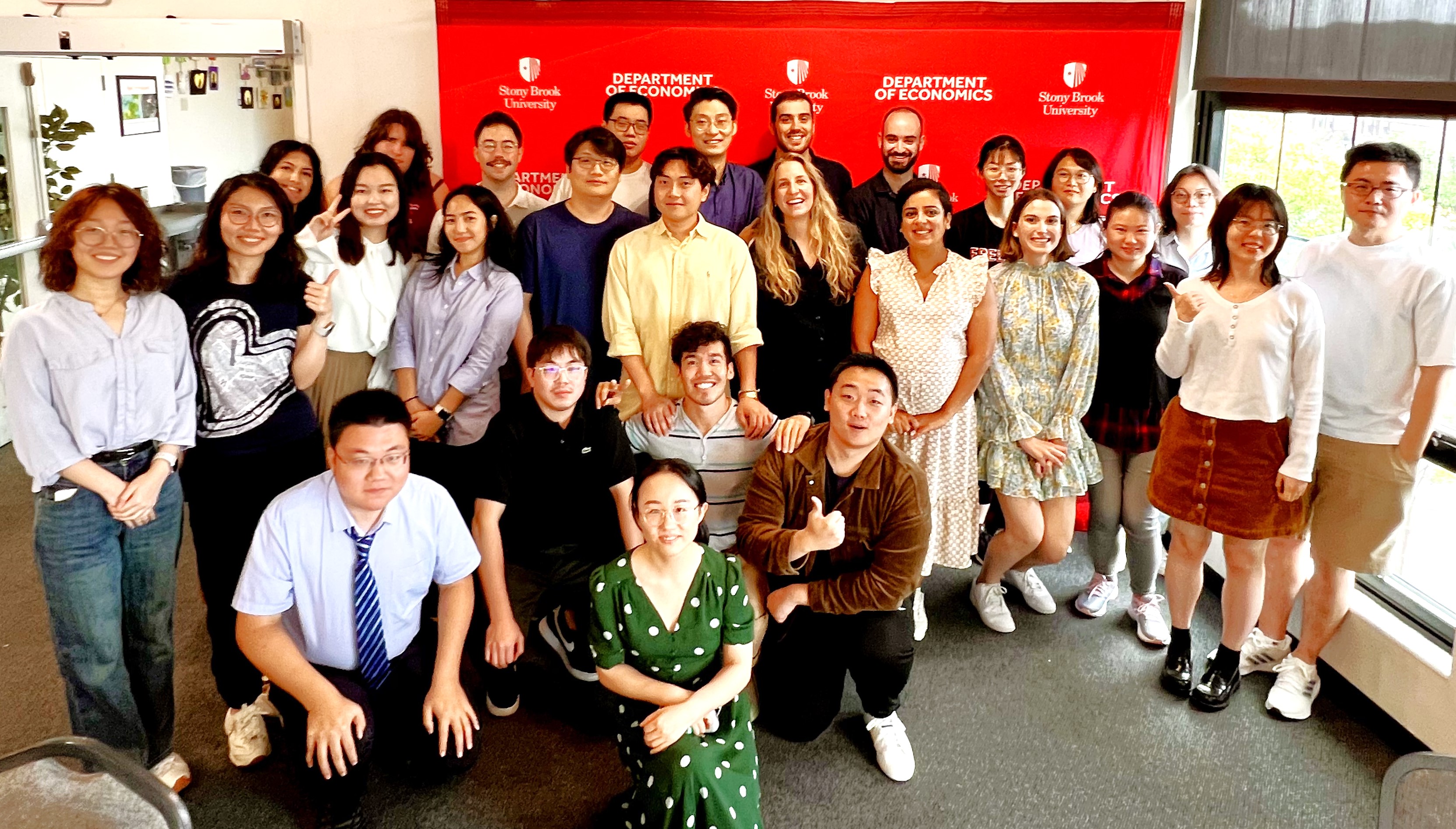 Photo credit: Alyssa Tuthill
---
Great day welcoming our incoming graduate students into the program:
Featuring Mengxiao Fang, Gabriella DiTraglia, Kuhyun Kwon, Yinxue Lu, Tongfang Tian, Zheshi Li, and Siqi Wang!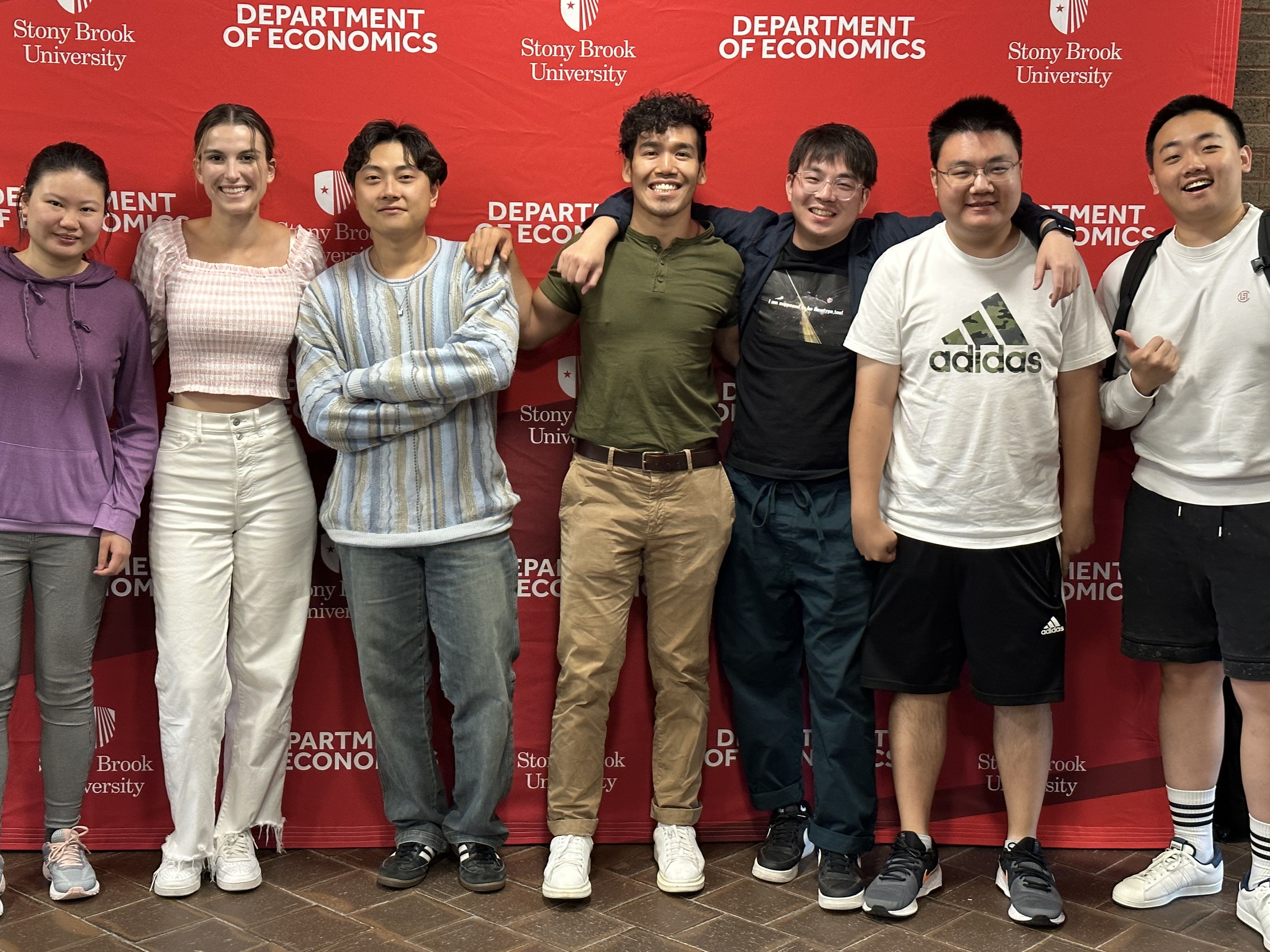 Photo credit: Lynette Sieger-Kamimura
---
Congratulations to two of our Ph.D students Brett Indelicato and Dana Golden, who have been awarded NSF fellowships in the BIAS-NRT program!
BIAS-NRT presents students with an opportunity to engage in interdisciplinary research related to bias in institutions, humans, and data and focusing on the intersection between data science and social scientific research.
Students in the program perform research alongside members of other departments in an effort to take advantage of different perspectives. Participants also choose either the artificial intelligence or human-centered data science track and take classes in the computer science department as well as other social sciences to develop skills to combine causal inference with large-scale data analysis.
Click HERE for more information.
---
Alumni Dr. Timothy Mathews, Professor of Economics, Receives Coles College Career Achievement Award from Kennesaw State University!

Dr. Mathews received his Ph.D in Economics from Stony Brook University in August 2002. Prior to joining Kennesaw State University, he was an Assistant Professor at California
State University-Northridge.

Dr. Mathews' work is broadly in the field of applied game theory, typically with a focus on topics in industrial organization, conflict economics, and labor economics. His work has been published in many peer reviewed academic journals. 

Moreover, Dr. Mathews' dedication to teaching is exemplified by receiving the Coles College of Business Distinguished Teaching Award in 2014. He has taught a wide variety of courses both at the undergraduate and graduate level. 


---
Stony Brook Economics Undergraduate Student Has Been Selected to Participate In the 2023 URECA Summer Research Program!
Congratulations to Mrinaleni Das, who under the supervision of Professor Nuria Quella-Isla, has been selected to participate in the 2023 URECA Summer Research Program!
---
Congratulations to Recently Graduated PhD Student Camilo Rubbini For Publishing In the Journal of Economic Education!
Click HERE to read the paper!
---
Student Spotlights:
Click HERE to read about our Undergraduate & Graduate student spotlights!
Outreach
Upcoming Events:

To learn more about our graduate program and upcoming events, sign up HERE!
---
SBU Economics Faculty and Graduate students Attend American Economic Association Annual Meeting 2023!
Read more about it HERE!
---
Join us for our Seminar Series!
Each semester, the Department of Economics invites economists, researchers and scholars to participate in our seminar series.  Go HERE for more information.
---
Coming Back Safe and Strong!
Click here for COVID-19 UPDATES 
---
Go to declare the major in Economics  
Go to "Contact Us"  for advising
Read More