Skip Navigation
Resources for Students with Children

Students with Children aims to provide a sense of community and information, and to support the personal and professional development for students and postdoctoral fellows who are also parents.  We will provide active dialogue and advocacy for issues that are unique to student-parents.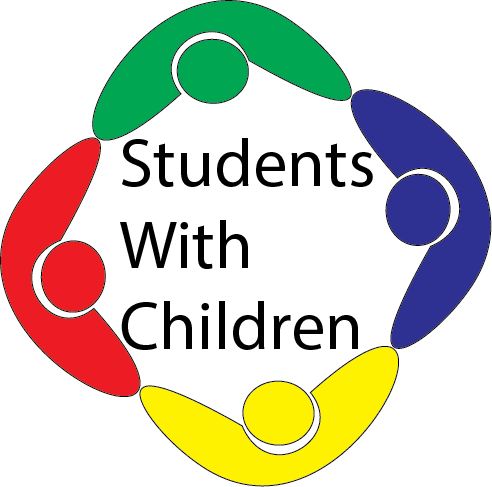 Student Emergency Support Fund
The Student Emergency Support Fund provides resources to matriculated Stony Brook undergraduate and graduate students who are experiencing unexpected financial crisis.
Breastfeeding support
Campus Lactation Rooms - These spaces support the needs of campus community members who wish to continue their breastfeeding journey upon their return to campus. 
Long Island Lactation Consultant Association - Local breastfeeding support groups.
Child Care & Schools
Stony Brook University Child Care - Child care is available for your child on the Stony Brook University campus.  Read more about tuition assistance.
Child Care Council of Suffolk, Inc. - Supporting children, families and the early care & learning community
National Center for Education Statistics - Search for Schools & Colleges
Family Housing | Campus Residences
Stony Brook University has living communities that can accommodate families that wish to live on campus.
Graduate School Childbirth Accommodation Policy
Enables pregnant and child-bearing graduate students to maintain full-time, registered-student status and facilitates their return to full participation in class work, research, teaching, and clinical training.  Continue reading...
Suffolk County Support Programs 
Child Care Eligibility Wizard - Child care subsidy application.
How to Apply for Programs & Services - Supplemental Nutrition Assistance Program (SNAP), Temporary Assistance, Home Energy Assistance, and Social Security/Disability Applications.
Suffolk County WIC Program - Helping low-income, nutritionally at risk populations.
Activities 
Upparent -  Community of parents providing resources for other parents.
Hike It Baby Long Island Facebook page - Organizes group hikes for parents on Long Island 
Livebrary - Find your local public library 
Scholarships 
Seawolves Success Scholarship for undergraduates - Email: finishin4@stonybrook.edu
Fathers for Scholars Scholarship - $500 award for fathers to attend a trade school, university, community college or an accredited certification program.
Fully Bloomed Scholarship - $500 award for mothers pursuing post secondary education. 
Live Your Dream Awards | Scholarships for Women - $1,000 - $10,000 award for mothers who provide the primary financial support for their families.  
Rosenfeld Injury Lawyers LLC' Annual Single Mother Scholarship - Offering two $1,000 scholarships annually 
Single Parent Scholarship - Single parent scholarships
Students With Children Executive Board
President: KellyHills-Muckey
Vice President: Taylor Medwig-Kinney
Treasurer: Kehinde Cole
Email: swc.sbu@gmail.com