Skip Navigation
News & Events
Attention AFS Graduate Students and Prospective Graduate Students!
We have two opportunities for aid:
The Floris Barnett Cash Scholarship ($1000 for a current student)

The Dorothy L. Hurley Fellowship (up to$2,700 per year in aid)
Ask us at (631)632-7470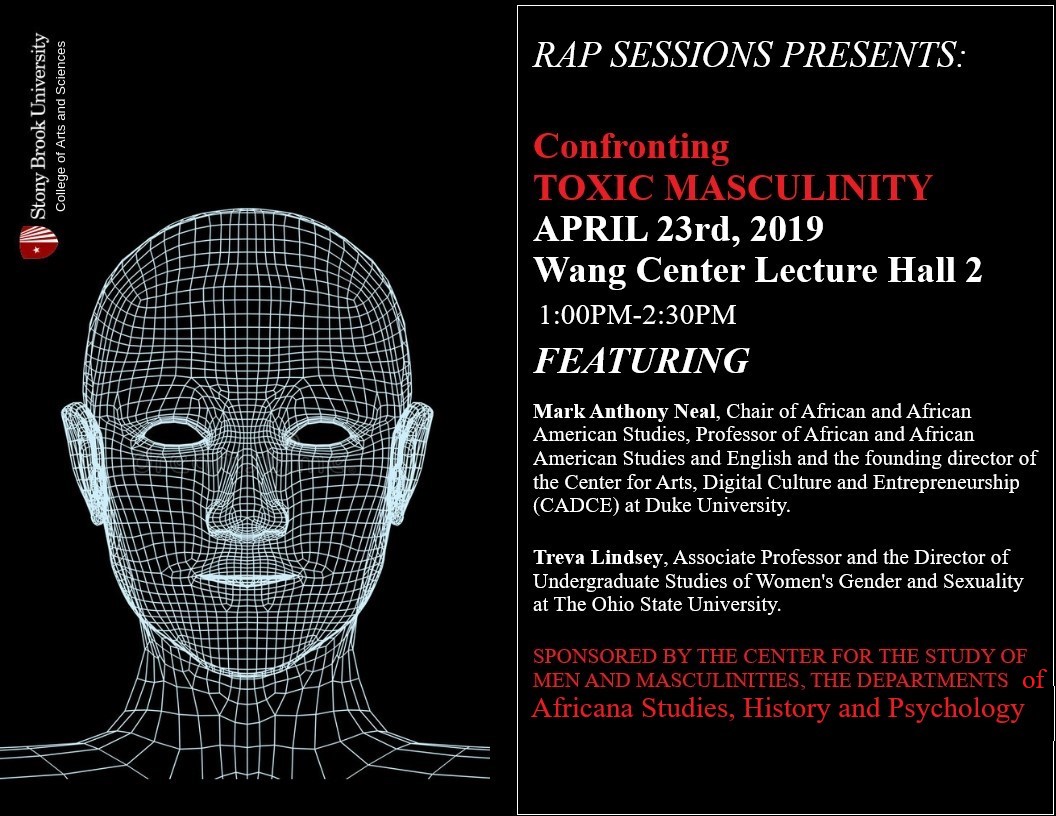 Confronting Toxic Masculinities
April 23rd Wang Center, Lecture Hall 2 1:00PM-2:30PM


---
Dirty Work: The Invisible Labor of Caribbean and Latin American Domestic Workers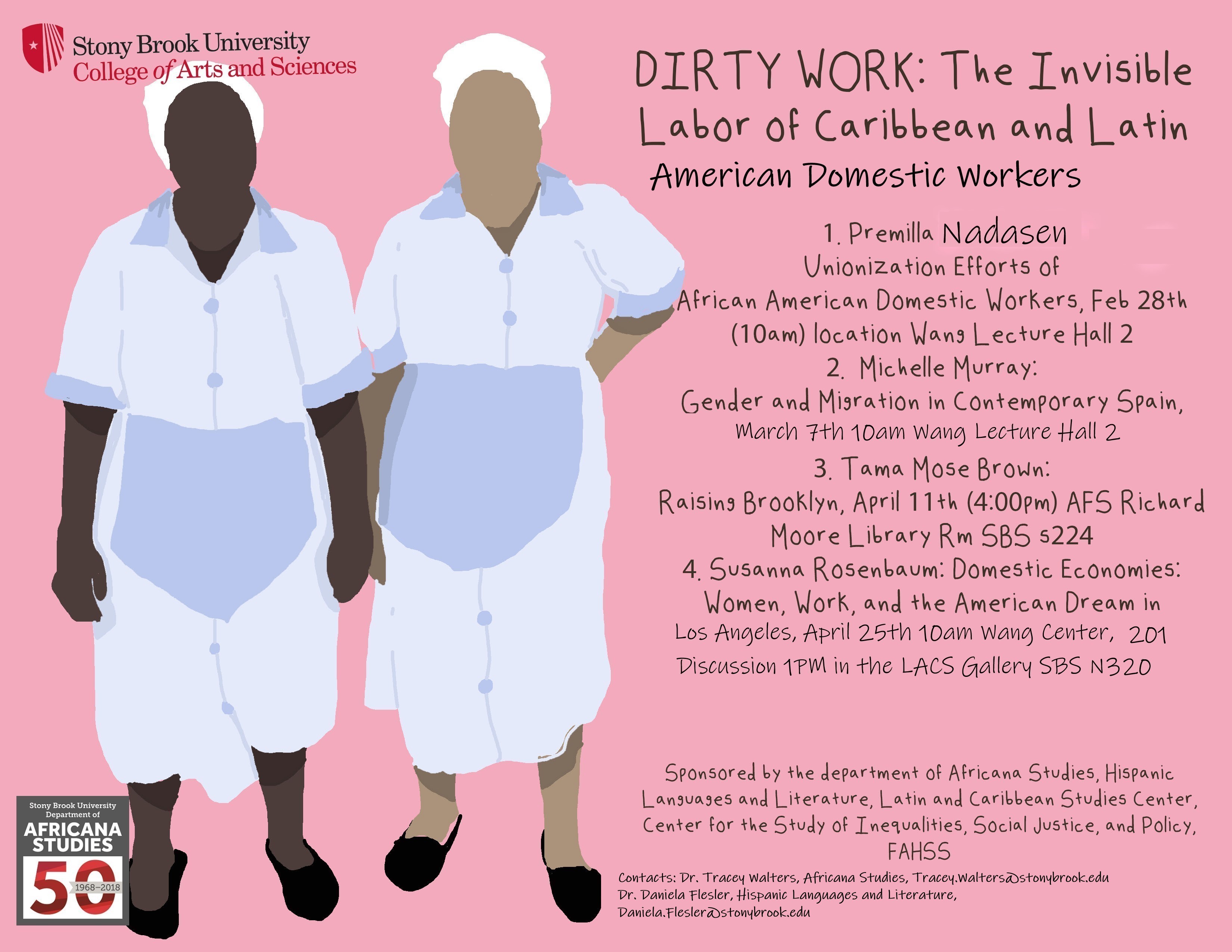 Join us for discussions on the topic of labor of Caribbean and Latin American domestic workers
1. Tama Mose Brown speaks on Raising Brooklyn
Thursday, April 11th 4:00PM-5:20PM Richard B. Moore Library SBS S224
2. Susanna Rosenbaum speaks on Domestic Economies: Women, Work and the American Dream in Los Angeles 
Thursday, April 25th 10:00am-11:20AM, Wang Center Room 201
Discussion: 1:00PM in the LACS Gallery, SBS N320
These events are brought to you by the following sponsors:
The Department of Africana Studies

Hispanic Languages and Literature

Latin and Caribbean Studies Center

Center for the Study of Inequalities, Social Justice and Policy

FAHSS

College of Arts and Sciences 

---
Africana Studies Celebrates 50 years with a two-day symposium (November 14-16th) in honor of Dr. Amiri Baraka
Dear fellow members of our Stony Brook University community,  
We, in the Africana Studies Department, write to make you aware of the symposium event occurring this week,  An Urgent Voice for Liberation in Times of Trouble: Celebrating the Legacy of Amiri Baraka.   We fully acknowledge that Amiri Baraka has a complex legacy which includes institutional contributions and components of his work that are problematic. The most respectful way to honor someone is not hagiography but a thoughtful tackling of the various aspects and implications of their work. Our goal throughout the program is to create spaces where these nuanced discussions can occur by fostering dialogue and critique. 
As you may know, Amiri Baraka was a member of the SBU Africana Studies Department from 1979 to 1999 and plays a role in this department's history. You may also be aware that Amiri Baraka's poetic legacy also includes statements that many in our department and shared community would denounce as anti-Semitic. In our current national political moment, we want to invite you to this symposium and unequivocally assert our support for all the members of our Stony Brook community, including the Jewish community.  We reject all forms of rhetoric and speech that would seek to target particular identity groups or individuals,  or which might decrease the sense of safety, security, or belonging for any in our shared community. 
Given the larger political context in which this event is taking place, it is critical that we center the multiple experiences of different communities with oppression and their strategies for addressing it with while recognizing the ways in which those approaches can share points of continuity and at times conflict.  Everyone is welcome to attend and we look forward to the discourses that our program will produce on a wide array of issues.  --
Dr. Tracey L. Walters
Chair

Research
---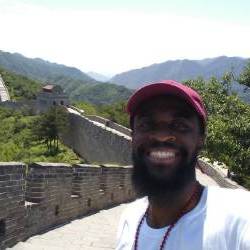 Uzochi Gerardy Jean-Philippe
Stony Brook Undergraduate '18
AFS (major) and AAS (minor)
My Summer in China
As a Gilman scholar recipient, I was able to make a dream into reality. During the Summer of 2018, I was fortunate enough to study abroad in Wuhan, China. Visiting China as a young black man from an American University (Stony Brook), I had my initial doubts but those were soon extinguished the more I was able to travel across different cities (Shanghai, Xi'an, Beijing) in China and understand the people just as they were able to see and try and understand me as well. "Every time a black person travels, they create the opportunity to smash negative stereotypes and leave a lasting impression!" (@blacktraveljourney). There was always a cultural exchange taking place and having the opportunity to take pictures, communicate and interact with so many different people in China, (from children to teenagers, millennials, middle-aged adults and even the elderly) these encounters truly helped me to value the significance of human relationships as well as inspire me to pursue a career in international affairs. The month I invested in China taught me to really appreciate diversity and keep an open mind as I was learning the Chinese language (Mandarin), practicing Chinese Calligraphy and Tai Chi, and exploring ancient Chinese sites (i.e. Terracotta Army) and historical museums (i.e. Forbidden City). It was a life-changing experience that I will never forget. Additionally, while I was abroad, there were many international students with whom I befriended from Africa, mainly, Angola, Ghana, DRC (Democratic Republic of Congo) when I went to school in the host country. These individuals lived in China for a certain number of years, learning the Chinese language, establishing local businesses meanwhile also striving to achieve their Master's and PHD's. What fascinated me most about each of them was the fact that they still applied their own traditional cultures and languages in China, therefore, merging the two customs together and further ingrained themselves into society through what I like to call the African-Asian Connection. As a result, China is now becoming one of the most talked about countries in the 21 st century especially in the African continent.
Alumni Notes 
---
A note from our friend and alumna, Ms. Shawntel Ferebee, class of 2016
Good morning! 
I hope this email receives you well! Sorry for the delay but it was great catching up with you on Tuesday and seeing the Stony Brook campus again. I had not realized how much I missed it. I definitely will be back soon to see everyone that I did not get to see! 
 I want to start by saying, I thoroughly enjoyed and appreciated the Africana studies department. I visited the office as if it was my second home, which it was. I definitely had a deep connection with all of my professors and Ann. Previous to graduation, I expressed my fears of after graduation life to Professor Dawn. Finding a career, not just a job, my qualms about moving back to Florida while wanting to stay here and start a life for myself. So, after graduation in December of 2015, I returned home to Florida. Upon return, I became a teacher to middle school students. Although, I loved my students and education, I knew for myself it was time to take another step. I moved back to New York after the school year, in July 2017. I got accepted into the Mental Health Counseling Graduate program at Hofstra University as well as teaching in Harlem at Success Academies. However, I knew teaching wasn't for me at this present time. As of right now, 2 years post graduation, I am currently a Care Manager at a Jewish ran facility in Cedarhurst, NY. I help families who have children with disabilities get the services they need and I am one year from obtaining my Masters/Licensure in Mental Health Counseling. 
Stony Brook has taught me many things about myself. At one point in time I was a biology major. However I learned about how important my own mental health has been since attending Stony Brook and I want to make that impact on the world. Stony Brook provided and taught me the tools to make it in today's society and excel in any area I chose. I cannot thank the Africana studies department enough for the life lessons they enstilled in me. I am forever grateful to have attended such an amazing university with amazing professors and staff. 
I look forward to seeing and hearing from everyone! 
---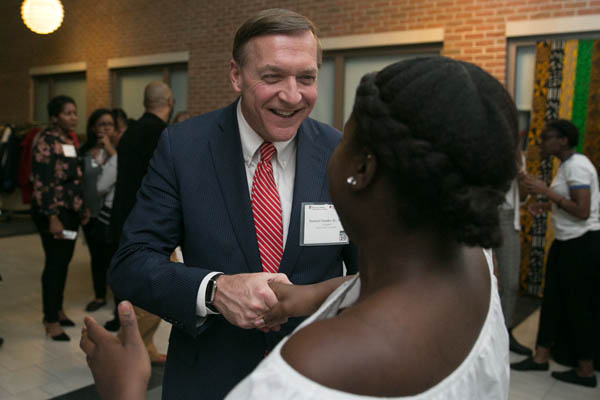 President Samuel Stanley at the
Africana Studies 50th Anniversary
Celebration on April 27, 2018 in the
Humanities Atrium
President Samuel Stanley celebrated the Africana Studies 50th year celebration with faculty and students from the College of Arts and Sciences.
Guests enjoyed African dancing, a concert from the Stony Brook Gospel Choir and Jazz from the Leroy Chisolm trio. 
---
Graduate/Undergraduate Colloquium 
Wednesday, May 2, 2018 
1:00PM-2:30PM
Richard B. Moore Library
Stop by the URECA Conference in the Student Activity Center on Wednesday, April 25th to congratulate AFS Major Genie Ruzieka on her entry!
Famed Architect Rodney Leon invited by Africana Studies and History
Speaks at Stony Brook University
Click here for copy of flyer
---
Congratulations to Dr. Abena Asare on becoming a Scholar-in-Residence at the Schomburg  Center for Sp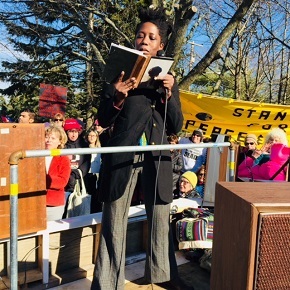 ring 2019
 The Schomburg Center Scholars-in-Residence Program offers long-term and short-term fellowships to support scholars and writers working on projects that would benefit from access to the Center's extensive resources for the study of African diasporic history, politics, literature, and culture.
The Schomburg Center is a world-renowned repository of sources on every facet of the African diasporic experience, with extensive holdings including numerous unique manuscript and archival collections as well as a comprehensive range of publications, photographs, films, audio recordings, and visual art.
Established in 1983, as of September 2017 the Program has provided direct funding support for 214 fellows, and additional residency opportunities for 28 independently funded humanities scholars. The Scholars-in-Residence Program has been made possible by generous support from the Ford Foundation, the Rockefeller Foundation, the Aaron Diamond Foundation, the Irene Diamond Foundation, the Pitts Family Foundation, the Samuel I. Newhouse Foundation, the Andrew W. Mellon Foundation and the National Endowment for the Humanities. 
Dr. Abena Asare speaks at Women's Rally in Suffolk County on Martin Luther King Day, January 15, 2018
Dr. Abena Asare addresses the attendees of the Women's March in Suffolk County in honor of Martin Luther King's birthday on Monday, January 15, 2018.
---
Ms. Lydia Senatus, class of 2018 (Economics and Business) wins Charles B. Rangel Fellowship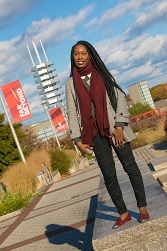 Ms. Lydia Senatus, received the Charles B. Rangel Fellowship to pursue a career in the U.S. Foreign Service. Approximately $95,000 in benefits over two years will go towards Ms. Senatus' Masters in International Affairs, and two internships at a U.S. Embassy. Upon completion of the Fellowship, Ms. Senatus will become a U.S. Diplomat.
"Lydia is a creative and relentless scholar who asks the hard questions about inequality and injustice, and a human being who is passionately committed to connecting with people across borders and boundaries. How lucky for the world that her focus is on making a positive difference for communities in need", says Dr. Abena Asare, Assistant Professor of Modern African Affairs at Stony Brook. Dr. Asare helped guide Ms. Senatus in the Charles B. Rangel application process.
---
Ildi Tillmann is the 2017 recipient of the Dorothy L. Hurley Award for Graduate Work in Africana Studies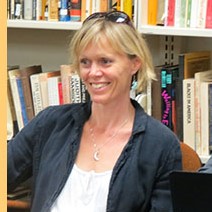 Ms. Ildi Tillmann, Africana Studies MA student, used the Dorothy L. Hurley Scholarship to help with her trip to Haiti to study Haitian Vodou both as a belief system and as relevant to political rhetoric. Ms. Tillmann's goal was to learn how beliefs (both secular and religious) influence the ways that humans perceive reality. Ms. Tillman chose Haiti because of its geographical location and the prevalence of what is frequently described as a fused, syncretized religious and cultural reality that characterizes Caribbean life. Ms. Tillmann is a strong supporter of the Africana Studies Department, attending our events and bringing her love of African drumming to the Department and the university through performance and discussion.
---
Ms. Angelique Lucien Receives the Floris Barnett Cash Award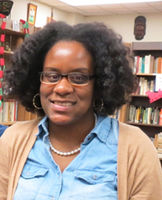 Ms. Angelique Lucien, Africana Studies Masters student was this year's recipient of the Floris Barnett Cash Scholarship for outstanding graduate work. Ms. Lucien, a 2015 Stony Brook University graduate, was an AFS major who decided to continue advanced studies after spending one year in the working world. Ms. Lucien, an avid traveler, has chosen African Migration to the Italian Peninsula as her focus of research. While a Stony Brook undergraduate, Ms. Lucien lived for one year in Italy through Stony Brook's year abroad program. In spring, 2017, Ms. Lucien served as Dr. Shimelis Gulema's teaching assistant for AFS 337, The Politics in Africa (cross listed with Political Science). The $1,000 cash award will help further Ms. Lucien's research.
---
Mary Seymour Chose Africana Studies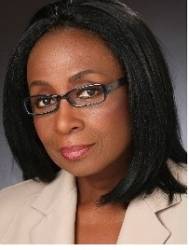 Mary Seymour - Seniors AFS  Honors
Theatre Artist/Playwright/Actress/Director
Artistic/Creative/Director of Seymour Creative Collectives
Mary co-starred on Broadway in the Tony Award -winning plays   Raisin" the Musical," and "Hair: The American Tribal Love-Rock Play. Mary, is a founding member of the 70's
Iconic international music trio "Musique," In 2012 she attended Yale University School of Drama directing project. Mary received an AS Degree/with Highest Distinction from Suffolk Community. Mary is a member of Alpha Sigma Lambda, Phi Theta Kappa: on The Board of Directors Youth Empowerment Group(YEP) in Central Islip. Mary is a proud wife, mother and grandmother. She embraces the possibilities of the next step in her quest for knowledge. Mary wishes to inspire, and encourage all people to embrace learning. Especially her fellow baby-boomers a generation filled tradition, wisdom and faith.
---
Mr. Sushank Chibber studies in England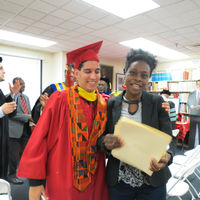 Mr. Sushank Chibber (pictured with Professor Dawn Harris), received his Masters in Africana Studies in May 2017. In June 2017, Mr. Chibber presented at the PHENOMENOLOGY OF POLYRELATIONALITY: THE QUESTION OF CONSCIOUSNESS REVISTED held at Harvard University. His paper, "Apeiric Space-Time: Introducing a New Translation of Hedwig Conrad-Martiue's 'Raum und Zelt' from Der Raum (1958) has been accepted in a forthcoming compendium on phenomenology. As an MA student, Mr. Chibber studied health care delivery in minority communities and presented a poster "Mindfulness as a Contributer to Cancer Treatment" in December 2016 at student day held in Stony Brook University's Wang Center. He collaborated with Dr. Crystal Fleming of Stony Brook University's Sociology Department on this poster. Mr. Chibber is in London on fellowship at Goldsmith's College, University of London to further his studies on health care in minority communities.
---
Dr. Georges Fouron receives Excellence in Teaching Award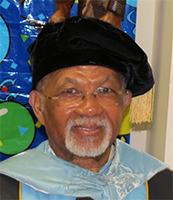 Africana Students strongly endorsed Dr. Georges Fouron for the Excellence in Teaching Award, 2017. Dr. Fouron teaches courses on Caribbean Culture, Literature and Politics. His innovative approach to learning (with quizzes designed to question the students' assumptions), makes his courses popular, though provoking and enriching. Seating is limited and at a premium so, for more information on how to enroll, please stop by to see Ann Berrios is Social and Behavioral Sciences, room S249. With a strong letter writing campaign from his students spearheaded by Mr. Sushank Chibber, Dr. Fouron won two teaching awards totaling $4,000 which he will use for an educational trip to Cuba.