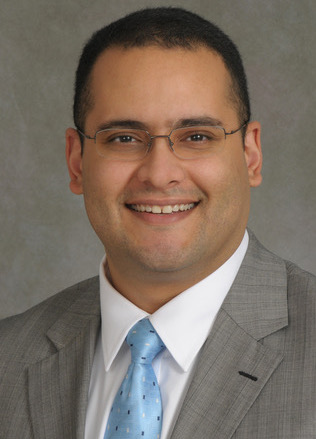 You're a Seawolf for Life!
A Message From the Alumni Association President:
What's a Seawolf? I'm a Seawolf! You're a Seawolf! And as a graduate of Stony Brook University, you are now officially, a 'Seawolf for Life.' We are so excited to welcome you to our ranks of thousands of alumni. You earned it!
As an alum, there are so many opportunities for you to be inspired, stay connected and involved with the University. Whether by attending an alumni reunion, mentoring a current student, or networking with fellow alums or re-connecting with professors; our goal is to help you stay engaged with your alma mater.
I hope you take advantage of the many opportunities and perks to which you now have access. If you ever want to share an idea or feedback, please don't hesitate to reach out.
Ahmed W. Belazi, MPH '06 '09, President, Stony Brook University Alumni Association
---
An Alumni Message to the Class of 2021: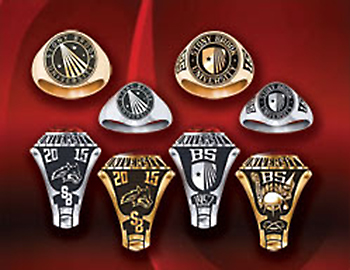 Class Ring
Your Alumni Association invites you to participate in one of the University's most prestigious traditions — The Official Stony Brook University Ring. Your class ring is a symbol of Stony Brook spirit that connects you with your fellow alums, a precious keepsake representing your commitment to Stony Brook.
The official class ring is a symbol of eternal affiliation with the University and is recognized by Stony Brook alumni worldwide. Wear yours with Seawolf pride.
FREE GIFT  with any class jewelry purchase of  $150 or more.
Behind the Scenes: See how the rings are made

CAREER SERVICES
Alumni Career Services is pleased to offer you a variety of lifetime career services, tools and resources. Whether you have recently graduated, are looking to enhance your skills and training, or are ready to make a career change, we hope you will find this information helpful!
SBU alumni may use most Career Center services at no cost: programs and events, employer information sessions, job fairs, career coaching and counseling appointments, career assessments and Handshake, the SBU job/internship database. On-Campus Recruiting (OCR) is typically limited to current students, but at employers' discretion, may be open to new graduates up until one year after graduation.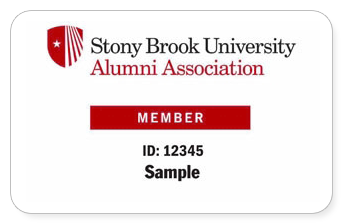 Alumni Association Card
Save money with one of our perks exclusively for Stony Brook alumni!
As a Stony Brook alum, you are eligible for special offers on hotels, access to alumni facilities, savings on insurance products, retail discounts and more.
Get Your Card
The Princeton Review
Be confident on test day. The Princeton Review is proud to offer all Stony Brook University students and Alumni exclusive discounts on their test prep and private tutoring.
Use code STONYBROOKUNIVERSITY20 for 20% off all MCAT, LSAT, GRE and GMAT Courses.
Use code STONYBROOKUNIVERSITY10 for 10% off private tutoring and admissions counseling.
Plum Benefits
Having fun, getting away, and saving money are important for your well-being.
Plum Benefits provides you with access to hard-to-get tickets and discounts on great seats for theater, ski packages, sports, concerts, family events and more!
To redeem your savings, use the Stony Brook Alumni Association Company Code SBUALUM when you enroll.
Plus, use promo code 10Welcome for an extra $10 off purchases over $100 until 7/1/19!
BECOME A MEMBER
Stay In Touch
Don't miss news, invites and discounts just for you! We want to know what's new in your world so we can better serve you and share your achievements and milestones with your fellow alums!
Update Your Info
Get the Latest News
Don't forget! You can learn all about school news, alumni highlights, upcoming events, new perks and more on Stony Brook Matters, our news site for alumni and friends!
Read SB Matters