Freshman Application Process
Apply Online
We offer three application options (apply using just one). There is a $50 application fee.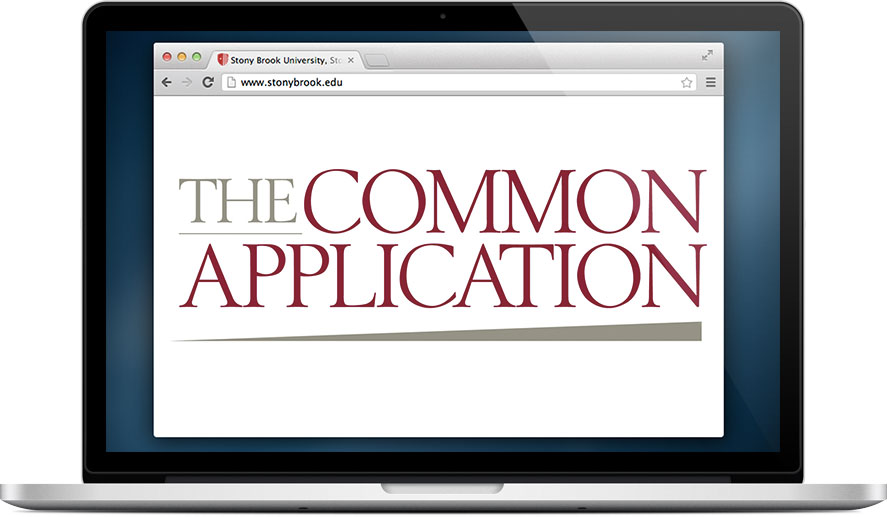 OPTION 1:
THE COMMON APPLICATION
Apply Now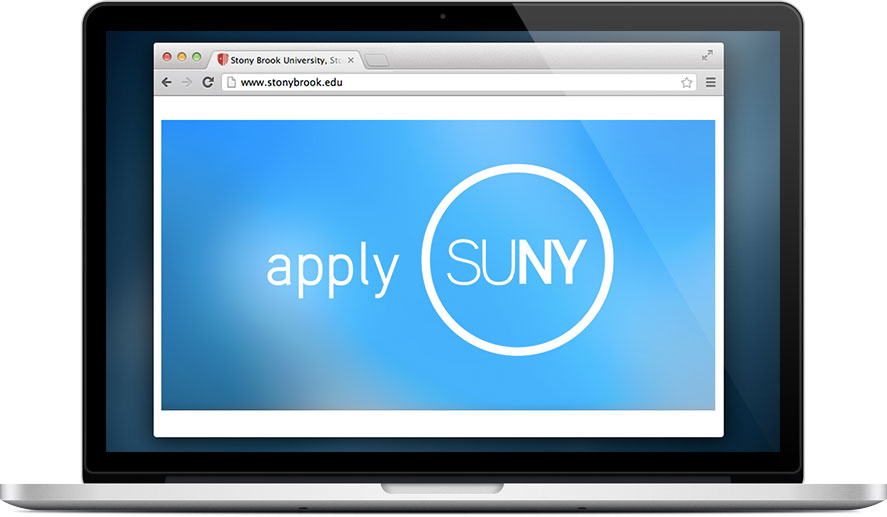 OPTION 2:
THE SUNY APPLICATION
Apply Now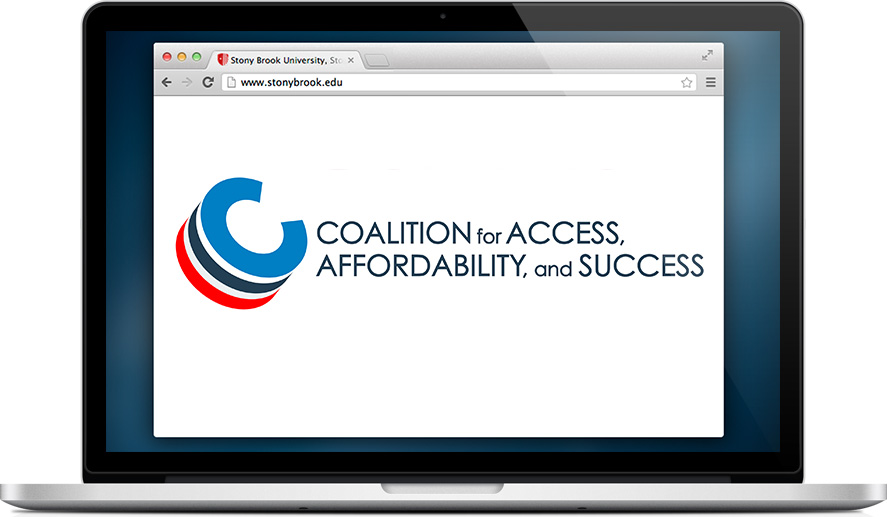 OPTION 3:
THE COALITION APPLICATION
Apply Now
Supporting Documents
High School Transcript(s)
An official high school transcript must be submitted by your high school, either online through your application portal, by fax (631-632-9898), or by mail to Stony Brook University, Office of Undergraduate Admissions, 118 Administration Building, Stony Brook, NY 11794-1901.
Standardized Test Scores
Official scores from the SAT, ACT or both must be sent directly from the testing agency. SAT Code: 2548, ACT Code: 2952.
Teacher/Counselor Recommendation
One letter of recommendation is required from a teacher or counselor. This may be submitted electronically through your application portal or by mail with our Teacher/Counselor Evaluation Form. Send two Teacher Evaluations if you are applying for any of our honors programs. If you are applying to WISE, at least one evaluation should be from a science or math teacher.
Apply for Honors Programs (optional)
Students using The Common Application or Coalition Application can apply to honors programs on their application. Those who submit the SUNY Application must apply for honors programs and upload an essay (on a topic of your choosing) in your SBU admissions portal. Applicants to the Honors College, University Scholars & WISE: upload a brief statement in your admissions portal on why you believe you will be a good fit for your preferred honors program. Scholars for Medicine & Scholars for Dental Medicine applicants: upload an essay on "What aspects about medicine (or dental medicine) intrigue you? Describe how these aspects influence your life" (up to 650 words). All items are due January 15.
ZeeMee Profile (optional)
Stony Brook has partnered with ZeeMee, a free service that allows students to showcase themselves using an online profile page. A ZeeMee profile is not required, but if you would like to submit one, you may include your link on your Common Application or e-mail it to enroll@stonybrook.edu.
Deadlines
Applications will be accepted after these deadlines on a space-available basis.
| Entry Term | Priority Deadline | Credentials Deadline | Notification Schedule |
| --- | --- | --- | --- |
| Fall 2020 | January 15 - Extended | January 15 - Extended | By April 1 |
| Spring 2020 | November 1 | November 1 | Beginning Mid-November |
Additional Requirements
There are additional application procedures, eligibility requirements, and deadlines for the following programs and applicants:
The State University of New York (SUNY) policy prohibits Stony Brook admission applications from inquiring into an applicant's prior criminal history. After acceptance, the College shall inquire if the student previously has been convicted of a felony if such individual seeks campus housing or participation in clinical or field experiences, internships or study abroad programs. The information required to be disclosed under SUNY policy regarding such felony convictions shall be reviewed by a standing campus committee consistent with the legal standards articulated in New York State Corrections Law. Students who have previously been convicted of a felony are advised that their prior criminal history may impede their ability to complete the requirements of certain academic programs and/or to meet licensure requirements for certain professions. Students who have concerns about such matters are advised to contact the dean's office of their intended academic program.
Fall 2019 Class Profile*
91-97
High School
GPA (100-point scale)
3.6-4.0
High School
GPA (4-point scale)
1250-1420
SAT Scores
(Math/Reading)
590-690
SAT
Reading/Writing
*Values Based on Middle 50%