Skip Navigation
Charting Our Journey: Timeline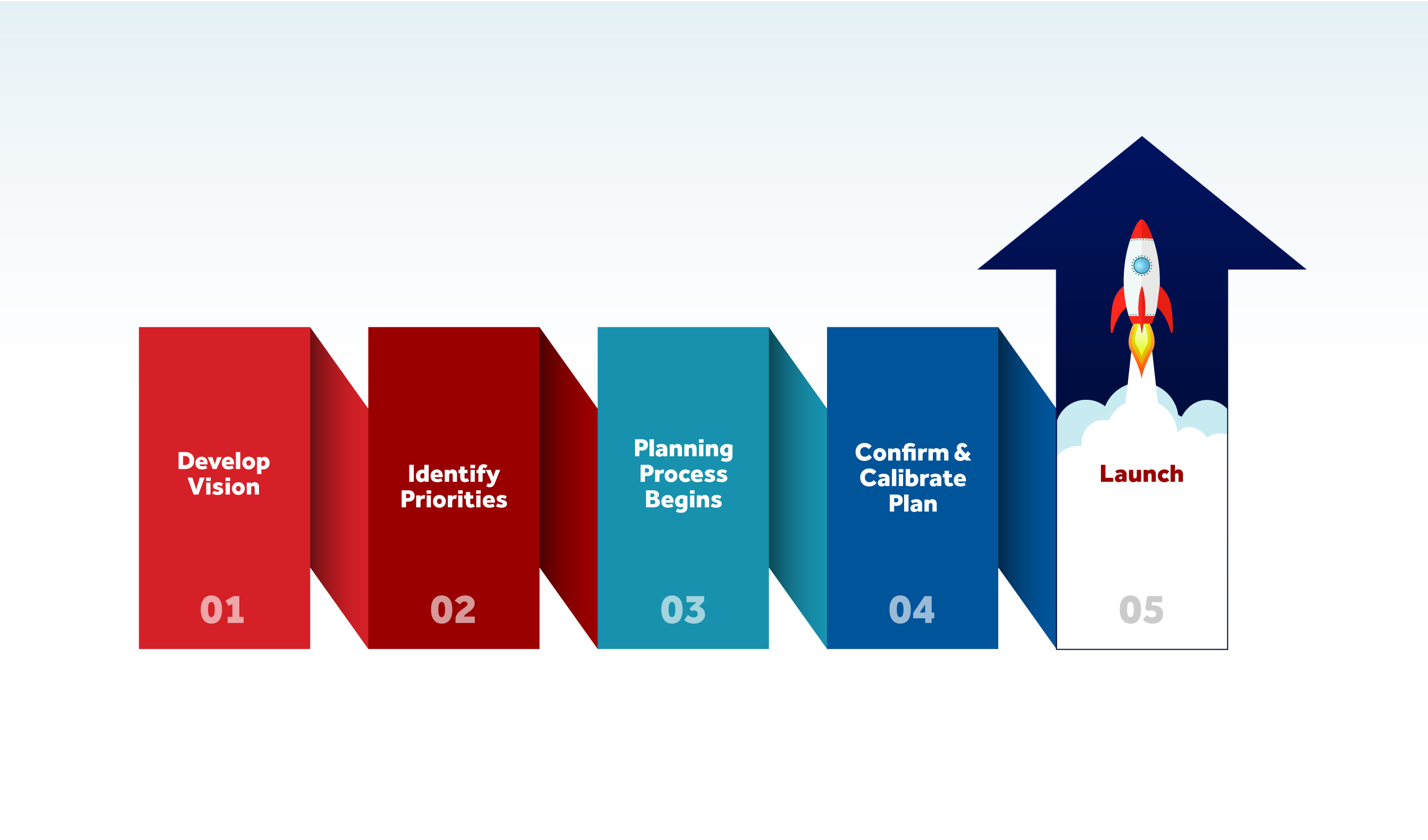 Strategic planning is vital to any institution as it sets priorities, allocates resources, creates common goals, and measures progress. At Stony Brook, we're also reimagining what strategic planning looks like, developing an approach that engages our whole community in developing a shared vision for the future of this great university.
The Senior Leadership Team has established a timeline, broken into five phases, for Project REACH. Each phase contains a set of critical milestones that will serve as strategic metrics to monitor our progress. 

Phase 1: Develop Vision

Discuss Stony Brook's opportunities for the future through an assessment of our strengths, weakness, opportunities and threats

Draft vision and value statements for campus feedback
COMPLETED:
Identify Vision Committee members through a blind application review

Launch Vision Committee

Conduct a competitor analysis of AAU peer institutions 

Review institutional metrics

Phase 2: Identify Priorities

Begins late April 2022. In Phase 2 we plan to:
Identify engagement opportunities via surveys, focus groups, workshops, and campus conversations.

Workshop vision statement and values through a series of discussions with the campus community.

Identify strategic priorities for campus input

Phase 3: Planning Process Begins

Begins Summer 2022. In Phase 3 we plan to: 
Finalize vision and value statement

Develop working teams to convert strategic priorities into frameworks for strategic planning

Identify strategic priorities and framework for campus input

Phase 4: Confirm & Calibrate Plan
Begins October 2022. In Phase 4 we plan to: 
Collect and incorporate community feedback 

Finalize strategic plan framework

Launch college/school/unit strategic planning process

Phase 5: Launch
Our final phase will launch in 2023. In a summation of all Project REACH efforts, we will begin implementing the strategic plan across the institution.
Integrate college/school/unit strategic plans into the campus-wide plan