Skip Navigation
HR NOW COMMUNICATIONS TEAM
 hrnow@stonybrook.edu
SHARON CHAMBLISS-ALVAREZ
Director, JD
Human Resources
Sharon has held several important HR leadership roles within the SUNY system, here at Stony Brook from 2007 to 2011 and at the SUNY Downstate Medical Center where she held several key positions, including that of Assistant Vice President for Human Resources and Assistant Director of Affirmative Action and Diversity. Having worked in the SUNY system for a number of years, she is well versed in SUNY policies and procedures. Most recently, Sharon held the position of Associate Executive Director for Human Resources at Northwell Health.
Sharon has a Juris Doctorate Degree from St. John's University School of Law and a Bachelors Degree in Marketing from Hampton University. 
ELLEN COOKE
Associate Director of Internal Communications in the Marketing and Communication Department
Ellen Cooke joined Stony Brook University in March 2020, and serves as Associate Director of Internal Communications in the Marketing and Communication department. Her efforts in this role focus on developing and promoting communications to keep the entire 55k+ campus community (students, faculty and staff) informed about, and engaged in, activities, initiatives and relevant protocols happening across the University. Before coming to Stony Brook, she worked at National Grid and predecessor companies, serving as senior communications partner for key areas across the multinational company, including Human Resources, Ethics and Compliance, Inclusion & Diversity and Research & Development. She has served as a change agent, ethics liaison, I&D communications leader, and P.R. Vice President for Toastmasters International. She holds a magna cum laude bachelor's degree in English, with a Journalism minor, from SUNY Albany. 
LAUREN CANDELA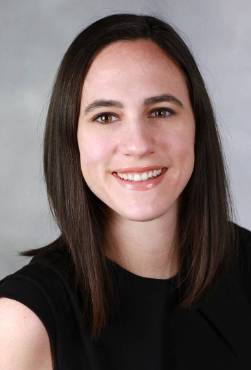 Senior Communications Manager, MA
Department of Administration and Finance
Lauren Candela joined Stony Brook University in January of 2021, and serves as the Senior Communications Manager in the Department of Administration & Finance. Her efforts in this role support several of the University's key divisions, including Facilities & Services, Finance, Human Resources, Enterprise Risk Management, and Budget, Financial Planning & Analysis as well as the many departments that report into these divisions. Lauren is also a member of the Diversity, Equity & Inclusion Committee at Stony Brook.
Prior to Stony Brook, Lauren worked in several marketing, content and public relations roles across three Long Island companies including ClearVision Optical, T. Weiss Realty Corp., and Bed Bath & Beyond. Over the course of these diverse roles, in unique industries, Lauren acquired a wealth of marketing experience and developed a passion for writing.
Originally from Boulder Colorado, Lauren earned a Bachelor of Business Administration degree from Adelphi University, where she also played on the University's volleyball team, followed by a Masters in Business Administration from Stony Brook University. 
JEANMARIE RICCIARDI
Manager of Communications & Innovation, HR
Jeanmarie Ricciardi joined Stony Brook University in 2009, focusing primarily on HR Communications  since 2020. With over 17 years of experience working in Human Resources, Jeanmarie also specializes in the field of Compensation and Systems. Prior to arriving at Stony Brook, Jeanmarie worked for Macy*s, Herald Square, as the Manager of Compensation and Systems for the Macy*s East Division, where she was also part of the HR team facilitating the May Company acquisition as well as multiple divisional mergers.
Jeanmarie holds a Bachelor's Degree in English Literature, with honors in Theological Studies, from St. Joseph's University, New York, and was a member of the Sigma Tau Delta - International English Honors Society.