Skip Navigation
URECA celebrates student work
URECA
art exhibition
| Zuccaire Gallery @ Staller Center |
May 2-15, 2019
Reception | 
Thursday, May 2, 4pm-6pm

URECA annually sponsors an art exhibition featuring the work of undergraduates who have been nominated by faculty.

_
Free and open to the public, this exciting annual art exhibition is dedicated to celebrating outstanding artwork created on campus by our undergraduate students this year. The exhibition presents nearly 30 student artists in a group show composed of distinct expressive voices using a variety of media in drawing and painting, sculpture and ceramics, printmaking and photography, video and digital art. Sponsored by the Undergraduate Research & Creative Activities (URECA) and featured as a part of the Shirley Strum Kenny Student Arts Festival this excellent exhibition has juried awards and distinctions presented at the reception by the Office of the Dean of Students and the Director of Gallery North Judith Levy.
_
Zuccaire Gallery Hours:
Monday - Friday, 12-4pm; **also open Saturday, May 4, 7-9pm
Find more information on Zuccaire Gallery website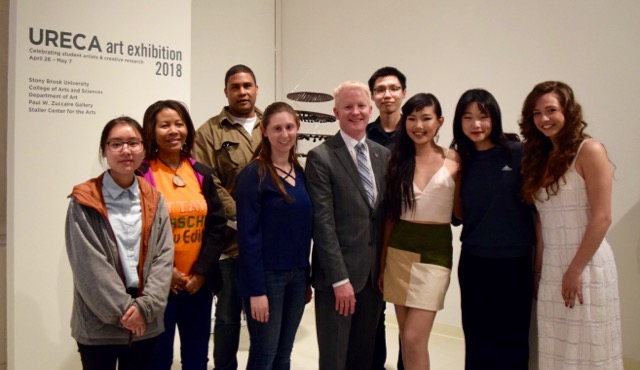 Photo: provided courtesy of Madison Wurtz.