Skip Navigation
Living Sustainably During COVID-19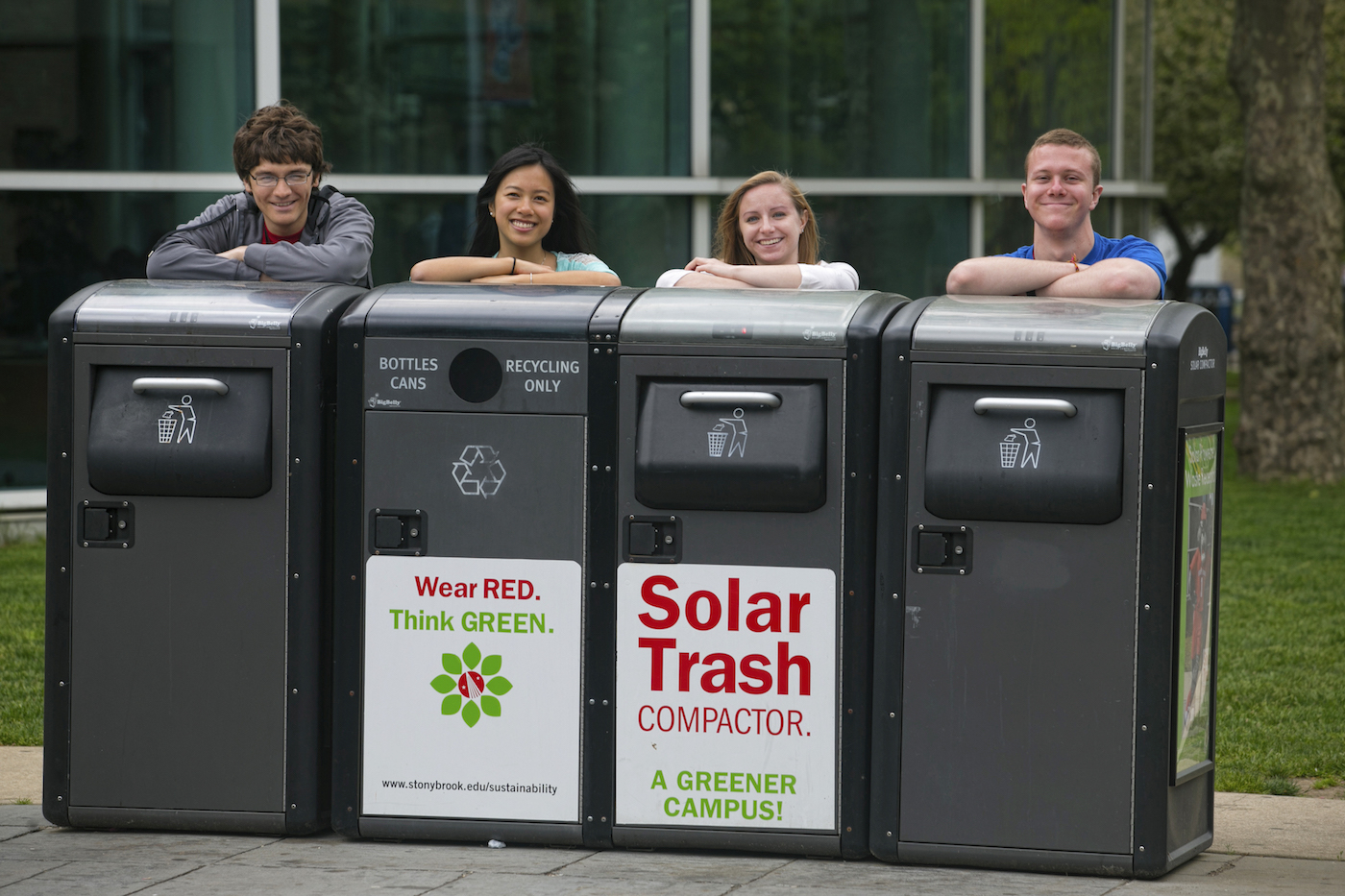 Sustainability Staff
As communities across the nation continue to work to flatten the curve of COVID-19, people are adapting to the new norm of sheltering in place away from loved ones, family and friends. While everyone's ultimate goal is to end the pandemic and emerge on the other side with the health of the nation intact, there are a number of different ways to improve the health of our environment as well. In fact, keeping sustainability at the forefront of our mind can be a helpful tool in getting through this coronavirus quarantine.
With that in mind, the Stony Brook University Office of Sustainability is here to offer a few ways to live sustainably from your own home while sheltering in place.
Reduce Your Waste
There may not be a better opportunity to limit your use of plastics and other disposable items. Instead, opt for more reusable solutions for your home. If you notice you are throwing out food each week, try to cut back in certain areas to keep waste to a minimum.
Start Composting!
If you find yourself cooking more at home than ever before, it may be a great time to start your own compost pile. If you're interested in getting started, click the button below to follow our sustainable guide to composting!
Composting Guide
Let in the Sun!
As the warmer weather approaches and the sun starts to creep out from behind those clouds, now is a perfect time to turn off the lights in your house and let in as much natural light as you can. In fact, why not participate in this summer's Daylight Hour 2020: At Home Edition. Daylight Hour is hosted by the Building Energy Exchange and calls on participants to turn off the lights in their home for one hour on June 22nd and post about their participation to social media. If you're interested, click here to sign up and enjoy the energy savings that come from let in the sunlight!
If electric lighting is a must, try changing those old light bulbs to energy-efficient LED bulbs throughout your home. You may be surprised by the difference!
Congratulations! You're Car-Free!
Sure, working from home has its ups and downs, but one major benefit almost everyone is taking advantage of is a reduction in the amount of driving we're doing on a daily basis. This means less refueling at the pump and certainly less carbon emissions than your daily commute. While we're on the subject, make sure to pledge to be car free or car lite on September 25 for this year's Car Free Day LI.
Pledge Here
Commit to Refills
There's no better time to move away from plastic water bottles and commit to refillable water containers for the future. The SBU Office of Sustainability is happy to report that out Fill It Forward program is still active and collecting tag refills as we speak. For more information on the Fill It Forward program, click here.
If you don't have a refill tag, make sure to reach out to the SBU Office of Sustainability upon your return to campus to get involved in the program. Remember, not only will you be helping the environment by reducing plastic bottle use, but refills also help donate to clean water projects across the globe.
Make Your Own Mask
I'm sure by now you've seen the videos on how to make your own masks at home. Starting a quarantine mask design contest using old t-shirts could be a fun way to get people involved in sustainability. Don't forget to tag the Office of Sustainability (@sbu_sustainability) on Instagram with the results!
For a link to the CDC guide to making your own mask, click here.
For more information on wearing masks on campus, click here.  
Decrease Your Water Use
Doing little things such as turning off the tap while you brush your teeth can go a long way. While it may not seem like much, over two gallons of water flow out of a standard faucet each minute. That could result in huge savings over a course of a year. Also, reducing your shower time by 5 minutes could bring huge savings over time.
These are just a few ways you can bring sustainable practices into your everyday life. Have another tip or practice in mind? Be sure to reach out to the Office of Sustainability and let us know so we can feature your ideas on our social media pages!
Twitter: @sustainable_SBU
Instagram: @sbu_sustainability