Skip Navigation
Stay in Touch! 
There are many ways to stay informed as a parent or family member of a Seawolf. You can also sign up to receive our Family Connect Newsletter, join our Facebook Group or visit our Stronger Together website for the latest updates and health and safety guidelines. 
In addition, the Student Handbook is a useful resource that will connect you and your student to the campus community, provide insider tips, and answer many questions.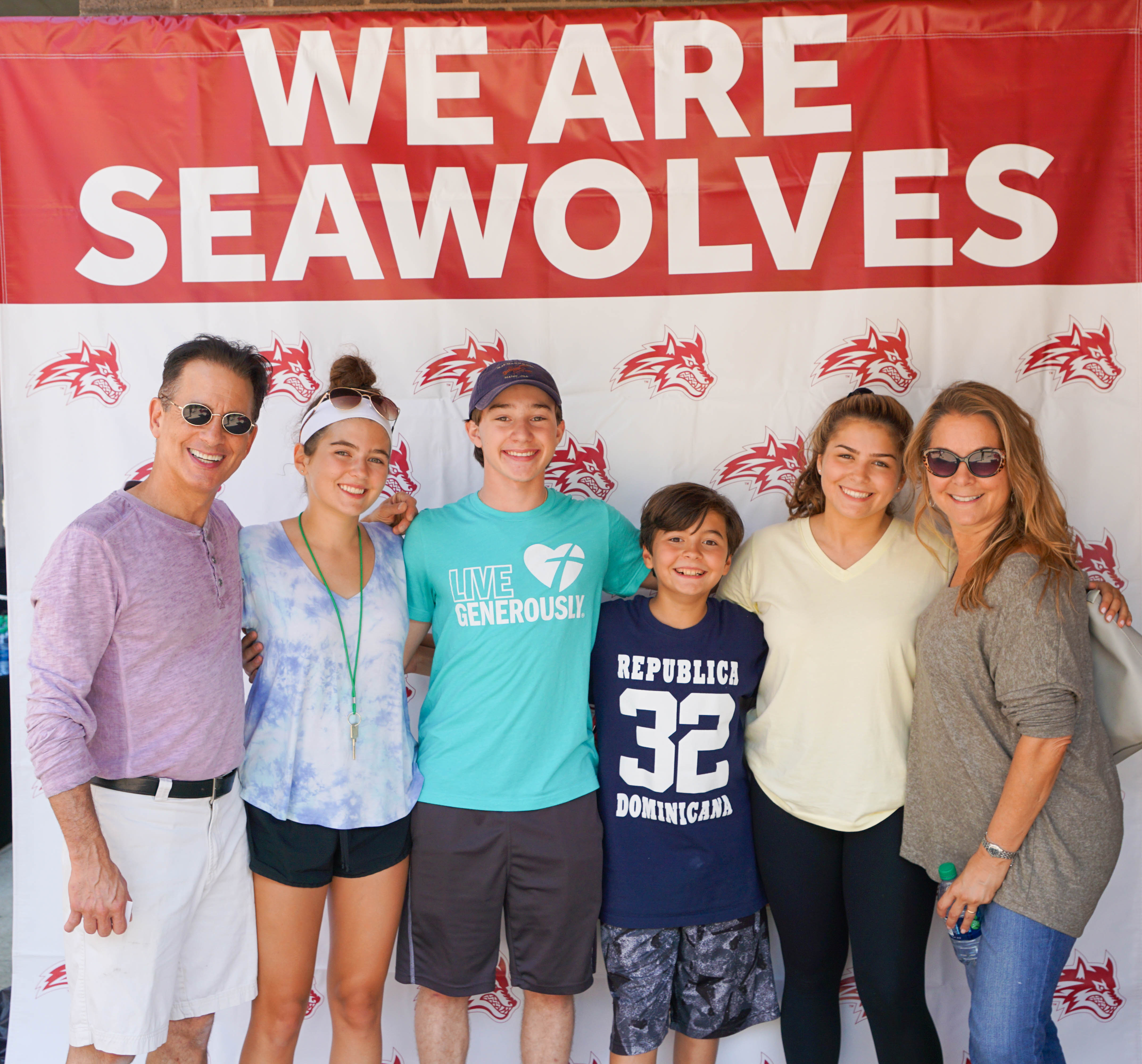 Family Communications: 
Seawolves Family Newsletter:
Our monthly newsletter will  keep you in touch with campus life happenings, resources, news and other important information. Click here to subscribe and get it right to your inbox! 


SBU Seawolves Families Facebook Group:
Have a question? Join the conversation at https://www.facebook.com/groups/sbuseawolves to connect with other families and SBU representatives. 
Campus Communications: 


Messages from Student Affairs 
The Office of the Vice President of Student Affairs periodically sends email communications to students with important information such as campus updates and resources. These messages are hosted on this webpage for future reference.  
Stronger Together Website
This website provides critical current information, an evolving FAQ, ongoing Updates, the latest guidance on health and safety protocols for students, faculty and staff, contact resources and more.  
SB News Newsletter
Subscribe to the SB News newsletter and get the latest word on Stony Brook news, discoveries and people.



Student Affairs Facebook Page 
Follow facebook.com/sbustudentaffairs to keep up with news, campus happenings and events from the Division of Student Affairs.