Skip Navigation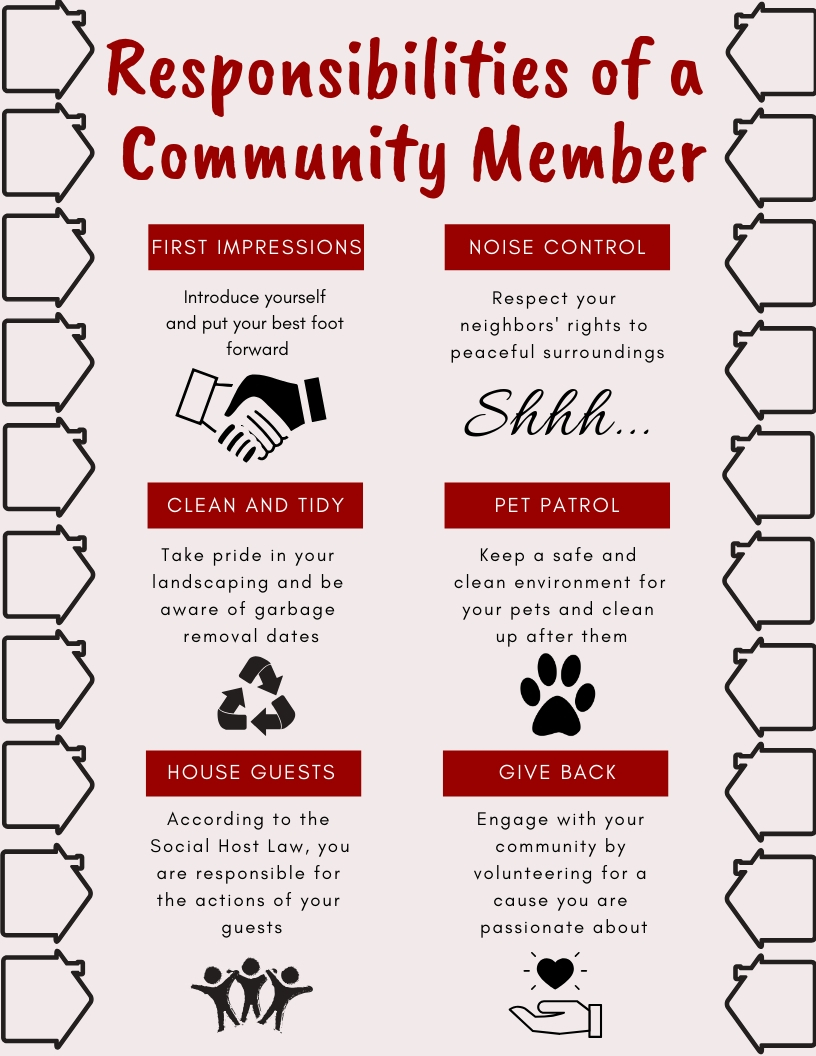 Social Host Law
It is illegal for anyone over the age of 18 who owns or rents a home to "knowingly allow the consumption of alcohol or alcoholic beverages by any minor" on the premises. The law also punishes any homeowner or tenant who learns that alcohol is being consumed by minors there and fails to take corrective action.
Suffolk County Social Host Law  
Stony Brook University's Good Samaritan Policy
The University's Good Samaritan Policy encourages students to call for help in an alcohol or other drug related emergency. Students may be reluctant to seek medical attention for themselves or others for incidents related to alcohol or other drug consumption due to fear of potential consequences of their own conduct. Under this policy, the student for whom assistance is sought and the bystander acting in good faith who discloses to University officials an incident of alcohol or drug use may not be subjected to University sanctions for violations of alcohol or drug policies.
Red Watch Band Bystander Intervention Training
Voting
Your vote matters and can have an important impact on both local and federal elections. Make sure that you are registered to vote so that your voice is heard.
 This link will bring you to a page that provides more details about registering in Suffolk County
This link will bring you to a page that indicates where you should go to vote on election days. This is specific to where you are registered. *If you need an absentee ballot you should be inquiring about this well in advance to ensure that your vote is counted! Click   HERE  for more information.*
Vote Everywhere is Stony Brook University's Voter Engagement, Education, and Mobilization Master Plan
Trash/Recycling Removal
Check your local town and township website for details pertaining to trash and recycling expectations and dates. For your convenience, we've provided links below to the two townships in closest proximity to the campus.
Getting Around
Stony Brook commuter students make up nearly 50% of our campus population. With that said, not all commuters arrive to campus via the same mode of transportation. Some drive a personal vehicle, others walk or ride bikes, and plenty of commuter students utilize public transportation services.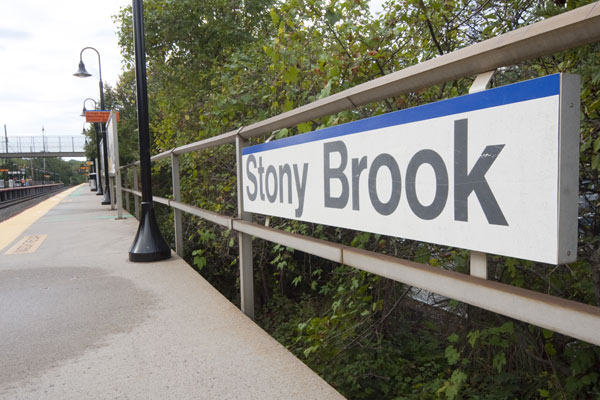 Visit the  Long Island Rail Road  website to map out, schedule and calculate the fare of your trip.
Tips & Tricks
Transferring at Jamaica:

Due to the nature of some train lines, you may have to transfer trains at Jamaica station to reroute to your destination
You will receive a notice when using the online Trip Planner and will be indicated with a

 

J

 

on timetable brochures
When your train arrives at Jamaica, the train you must transfer to is almost always immediately across the tracks
Look for the marquees on the sides of the train to make sure that it is going to the right destination
You will have ~2 minutes to transfer. In the event that your transfer is not across the platform, listen carefully to hear which track your train is located on
If you are unsure of which train to transfer to or where the track is located, ask a conductor or employee
Bringing a Bike on the Train
Each bicycle taken on board LIRR trains requires a permit
For the most directive information regarding the Suffolk County Transit Buses, visit there   website.
While some students do commute by bus, be mindful that it is not the most convenient nor accessible option. Be careful to know all you can about the schedules before committing to this mode of transportation.
For more information about special pricing and options for Stony Brook Students, click  HERE.
Special Transportation Services
Click   HERE  to view the options that Stony Brook offers to their students.
Please note: We are not the   Office of Transportation and Parking.