Skip Navigation
PhD's on the Market:
PhD Students:



Duygu studies international migration, authoritarianism, and political economy with an emphasis on qualitative methods. Her research examines potential effects of political repression and state authoritarianism on emigration behaviors in the context of Turkey. It also addresses how gradual shifts in democracy challenge traditional understandings of forced and voluntary migration. Her preliminary work on the subject received the David Street Award for the best qualitative and/or theory graduate student paper in 2020. Duygu has taught an undergraduate course in Research Methods and worked as a Teaching Assistant of several courses including Introduction to Sociology, Historical Development of Sociological Theory, Ethnic and Race Relations, Sociology of Human Reproduction, and War and the Military. Prior to her graduate studies, she was a Project Officer at the Global Political Trends Center in Istanbul, Turkey, where she primarily worked on second-track diplomacy projects concerning the Cyprus question and Turkey-Armenia rapprochement.  
Email: duygu.alpan@stonybrook.edu
---
Breanna's work broadly focuses on the construction of race and ethnicity, racial identity, health disparities, and migration. More specifically, she explores racial identity,  nativity, and experiences of racial discrimination impact racial and ethnic identity and mental health outcomes in African American and Black immigrant populations in the United States. 
Email: breanna.brock@stonybrook.edu
---
Fiona received her MA in Sociology from Texas State University in 2019. She is a second year doctoral student in the program. Her research focuses on disability, medical sociology, gender, and caregiving.
Email: Fiona.Burke@stonybrook.edu
---
Alec is a medical sociologist focusing on vaccine hesitancy, public health policy, and political ideology using qualitative and computational methods. They also conduct research on alternative medicine, race, gender, and class. Alec's work has been published in anthologies and paperback books. In addition to scholarly work, Alec enjoys teaching and engaging with the wider Stony Brook community, having received a leadership award from the Graduate Student Organization. In their spare time, Alec enjoys reading and watching movies with their cats.
Email: alec.cali@stonybrook.edu
---
Irissa primarily studies topics related to identity, media & technology, and digital sociology. Additionally, her previous work has focused on the sociology of gender. She is a mixed-methods researcher, with a focus on computational social science as well as survey methodologies. Irissa teaches courses in introductory sociology, research methods, and media sociology. In her spare time, she enjoys writing fiction, reading fantasy books, and gaming.
Email: irissa.cisternino@stonybrook.edu
---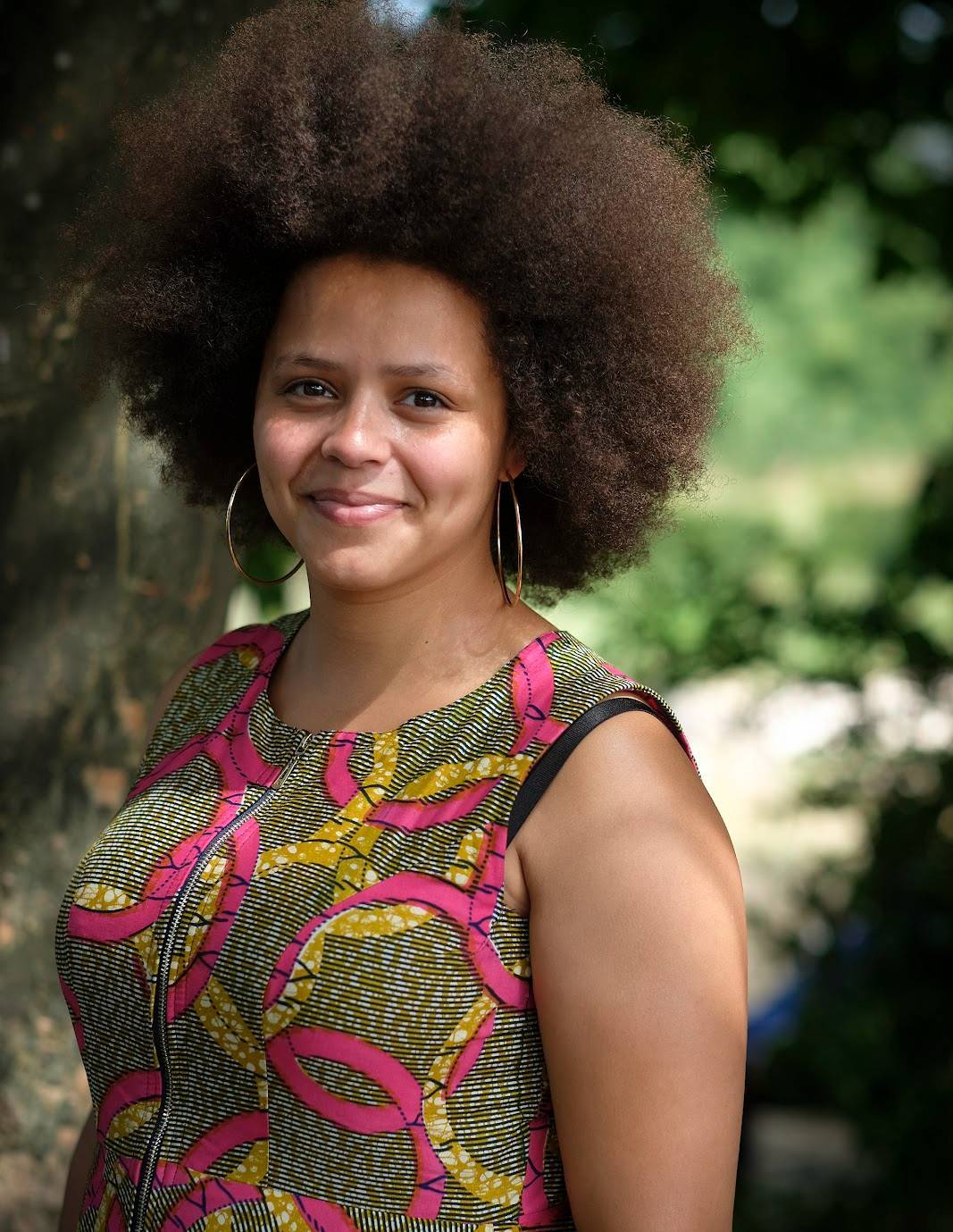 I work on the African Diaspora in France and Europe.  Currently, I am interested in European Black Feminism and solidarity building.  I also have an interest in family studies and collective archives as a form of resistance.  My preferred methods are qualitative. I hope to expand my skils to visual methods and digital ethnography.
Email: gaelleaminata.colin@stonybrook.edu
---
Andrew holds a BA in Sociology from Clark University and an MSC in Political Sociology from the London School of Economics (LSE). His research interests include computational social science, social network analysis, and political sociology.
Email: Andrew.Collins@stonybrook.edu
---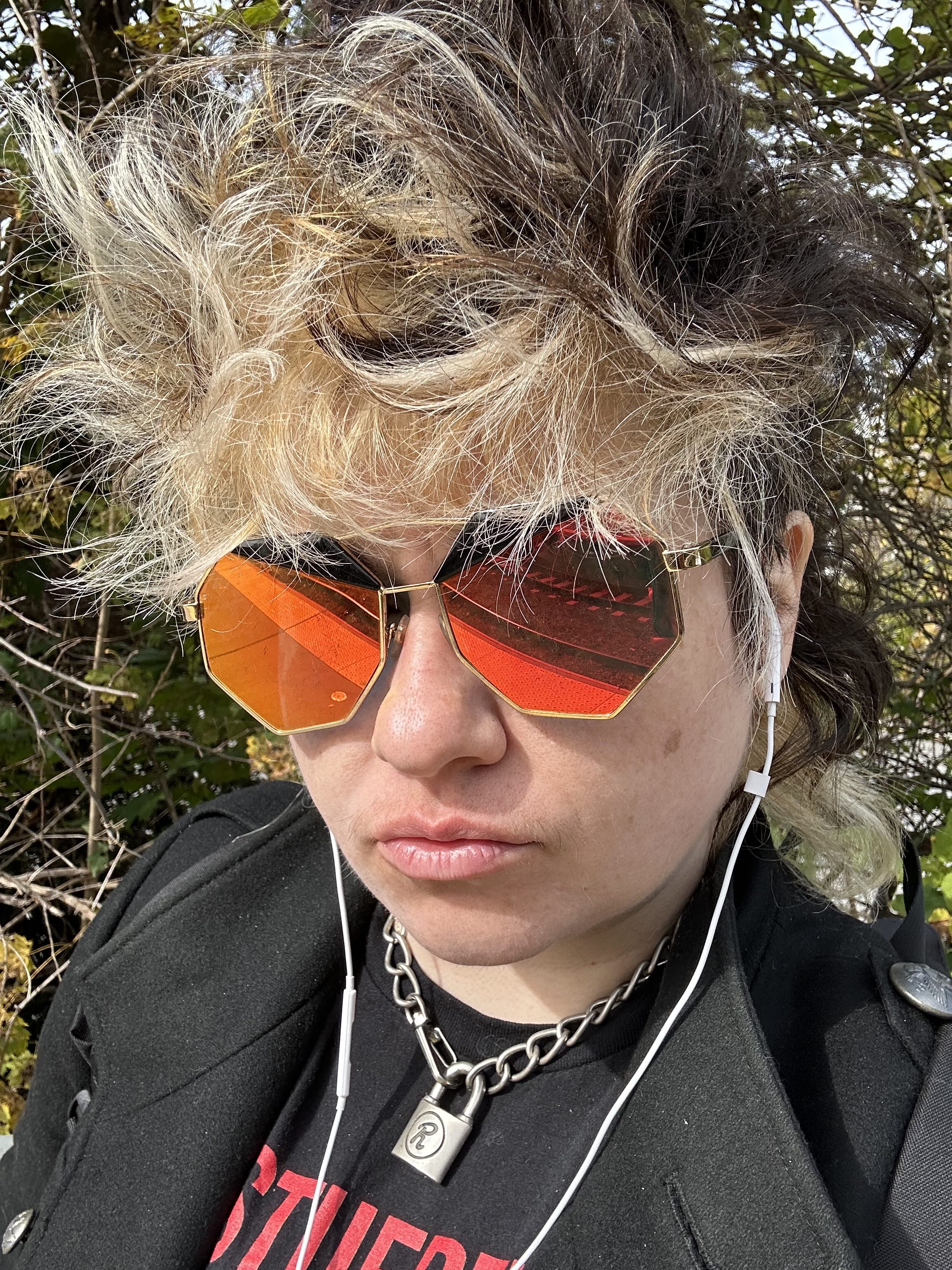 Nastassya is interested in technology, collective memory, and transnational politics, with a particular fascination for how digital media is used to memorialize past tragedies. Passionate about field research and ethnography, she hopes to further explore the voices that contribute to, and are shaped by, a rapidly growing technological society. In her spare time, she enjoys walking, shopping, and playing the sitar.
Email: nastassya.ferns@stonybrook.edu
---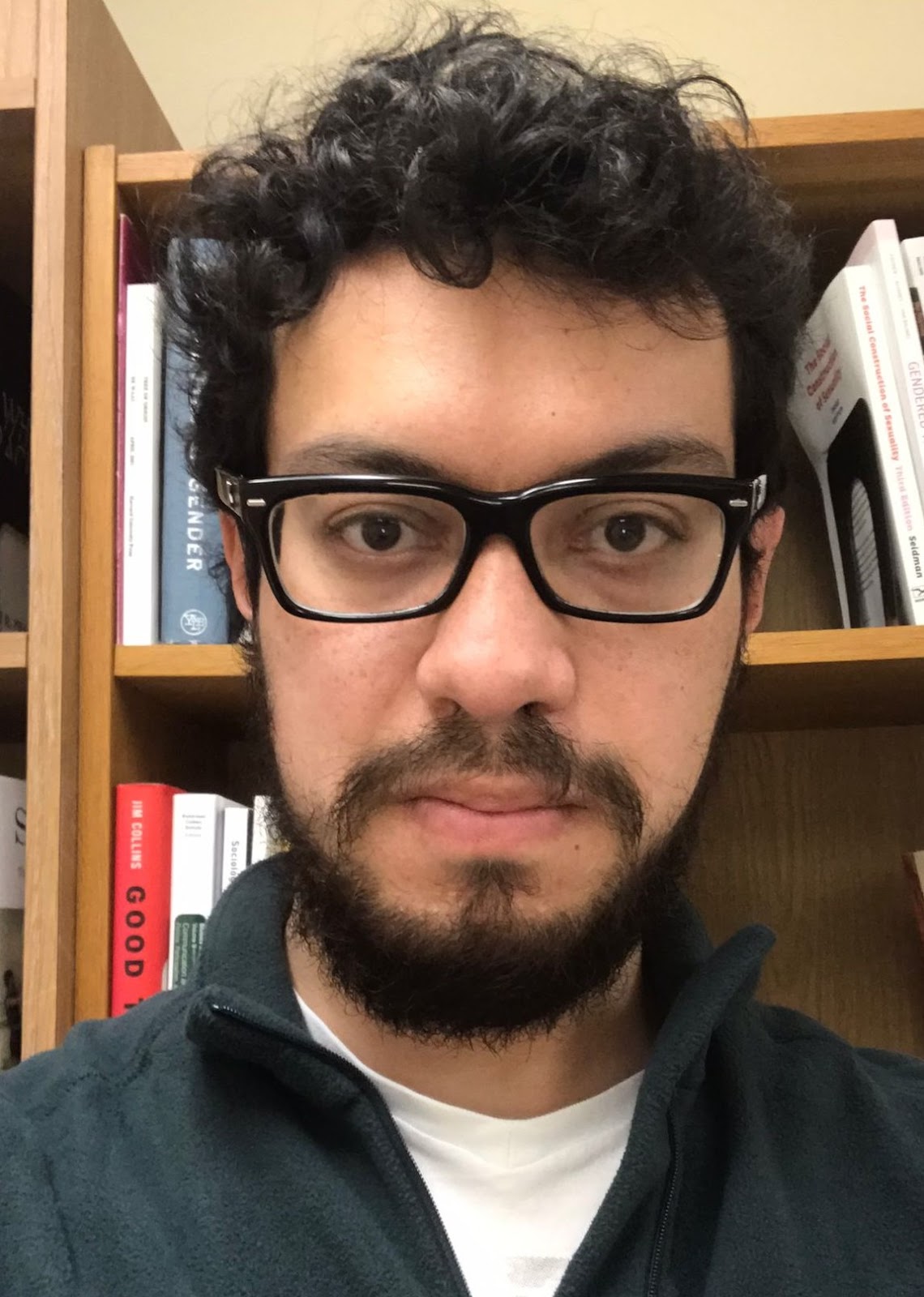 My interests encompass social movements and sociology of education, with a regional focus on Latin America. Currently, I am looking into recent cases of student-led protests in both Colombia and Chile, trying to understand perceptions around what constitutes a "successful protest", and how these perceptions transform the political repertoires available to actors in the long run.
Email: jose.guevarafino@stonybrook.edu
---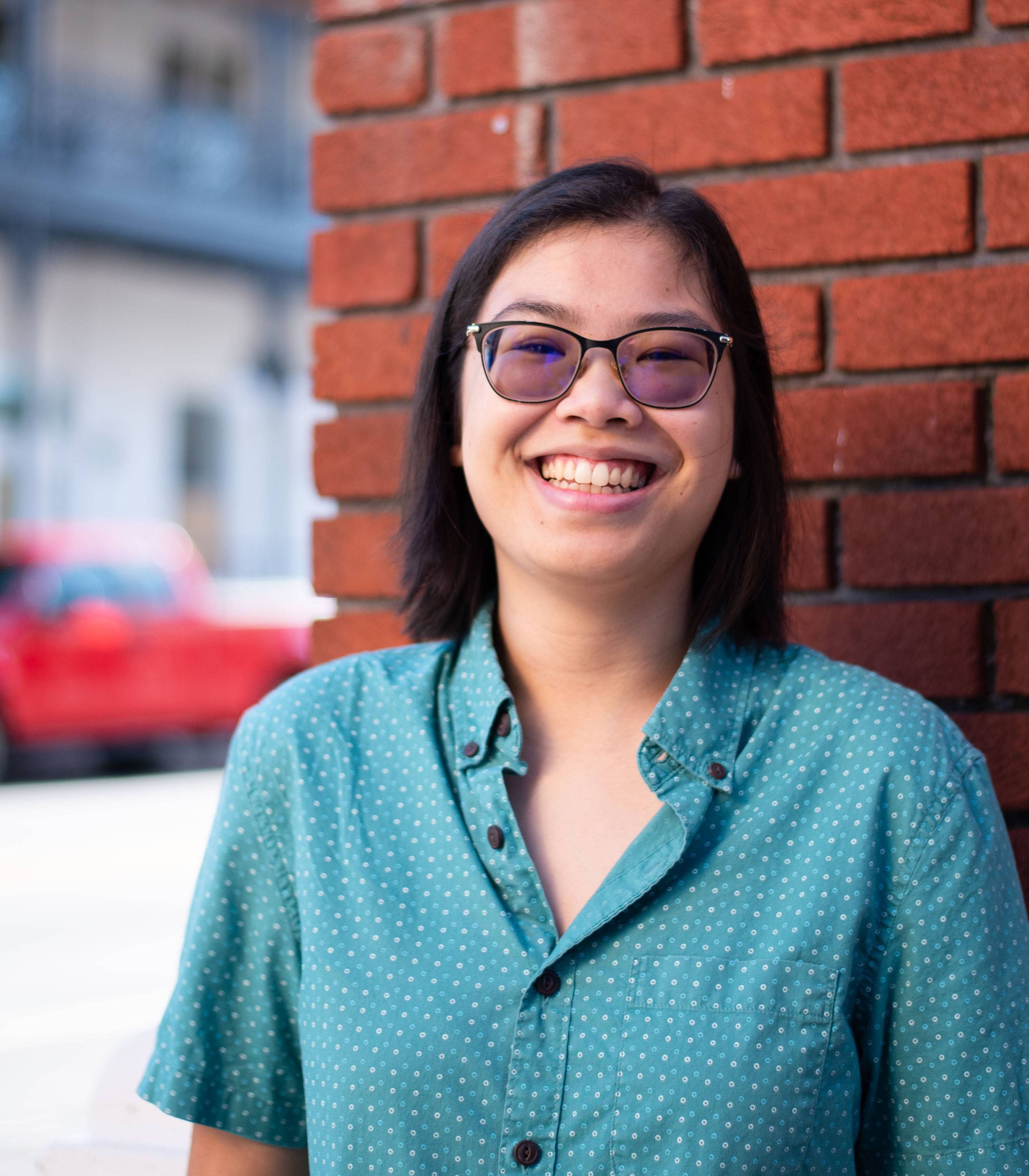 Marion is a Ph.D. student in Sociology with a focus on environmental sociology. Her research interests center around environmental policies and outcomes. She plans on examining how differing cultural and institutional factors contribute to disparities in resource distribution and environmental outcomes. 
Email: marion.harper@stonybrook.edu
---
Nayla received her BA in English from UCLA, and MA in Sociology from CSU Northridge. Her research interests are at the intersection of social movements, economic development, and environmental sociology with a geographic focus on South and Southeast Asia. She is currently conducting a cross-national, longitudinal study that explores if import-export relations of forestry commodities challenge long-standing environmental sociological theory. Previously, she studied the work of a fake grassroots education reform social movement organization pushing for neoliberal changes in California public schools.
Nayla was awarded the 2021 US Department of State Critical Language Scholarship to study Indonesian. She has also been awarded academic achievement scholarships at the master's level, and the 2021 Summer Sociology Graduate Student Research Award from Stony Brook University.
Nayla has taught Sociological Theory and will be teaching Environmental Sociology.
Email: nayla.huq@stonybrook.edu
---
Michael Lenmark studies public opinion and survey methodology, with an emphasis on attitudes toward immigration. His dissertation examines how socioeconomic and demographic changes influence public opinion on immigration policy in a rapidly diversifying American electorate.

Michael is an active member of the American Association for Public Opinion Research, New York Chapter, managing their annual Student Research Poster Competition and other educational programs. He has also made numerous service contributions to Stony Brook, including previously serving as Speaker of the Senate for the Graduate Student Organization and as President of the Sociology Graduate Student Forum.

Areas of Interest:Public opinion, immigration, survey methodology, political sociology

Courses Taught: SOC201: Research Methods in Sociology; SOC310: Sociology of Race and Racism; SOC381: Sociology of Organizations
Email: michael.lenmark@stonybrook.edu
---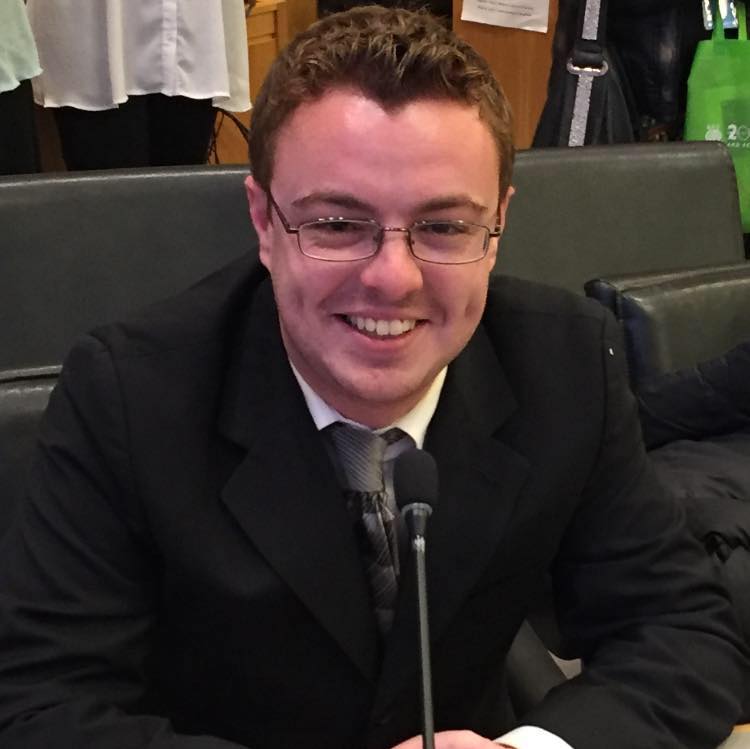 Jeremy Levine is a first-year PhD student whose main areas of interests include political economy, economic sociology, global and transnational sociology, and political sociology. He completed his Bachelor's in Finance at Fairleigh Dickinson University and his Master's in Public Policy in International Affairs at William Paterson University. Jeremy has also previously been an Adjunct Professor at multiple universities in New York and New Jersey.
Email: jeremy.levine@stonybrook.edu
---
Hao studies racial inequality, social contagion and social networks. Broadly, she is interested in applying computational methods to study social behavior. She completed her undergrad at Central University of Finance and Economics, China in 2017 and received a MSc in sociology from Utrecht University, the Netherlands, in 2019.
Email: Hao.Lin@stonybrook.edu
---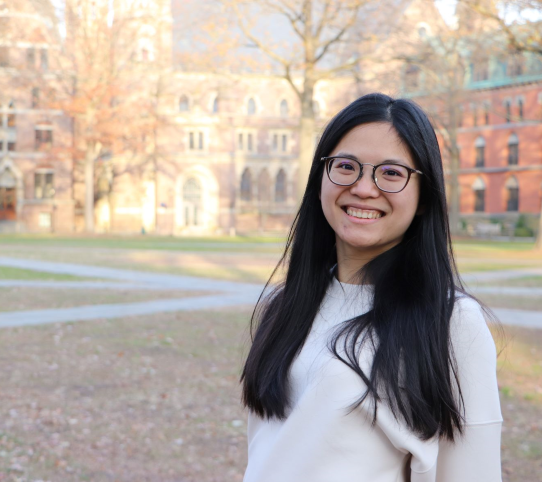 Ting-Syuan Lin is a Ph.D. student in Sociology with a specialization in population studies. Her research interests lie in family formation, immigrants, life course perspective, and quantitative methods. Her current research projects focus on the spatial differences in family formation patterns and the segregation of Asian Americans. 
Email: ting-syuan.lin@stonybrook.edu
---
Danielle Lucksted  is a Ph.D. student in the Department of Sociology at Stony Brook University.  Her research falls at the intersection of memory studies and law and society, with concentrations on human rights norms and institutions, memory laws, and comparative memorialization of atrocity.  She received an M.A. in Human Rights from University College London in 2014 and an M.A. in Humanities and Social Thought from New York University in 2019.  Danielle currently serves as student representative for the Sociology of Human Rights section of the American Sociological Association.  Before embarking on her Ph.D., Danielle worked full-time in intimate partner violence prevention.
Email: danielle.luckstead@stonybrook.edu
---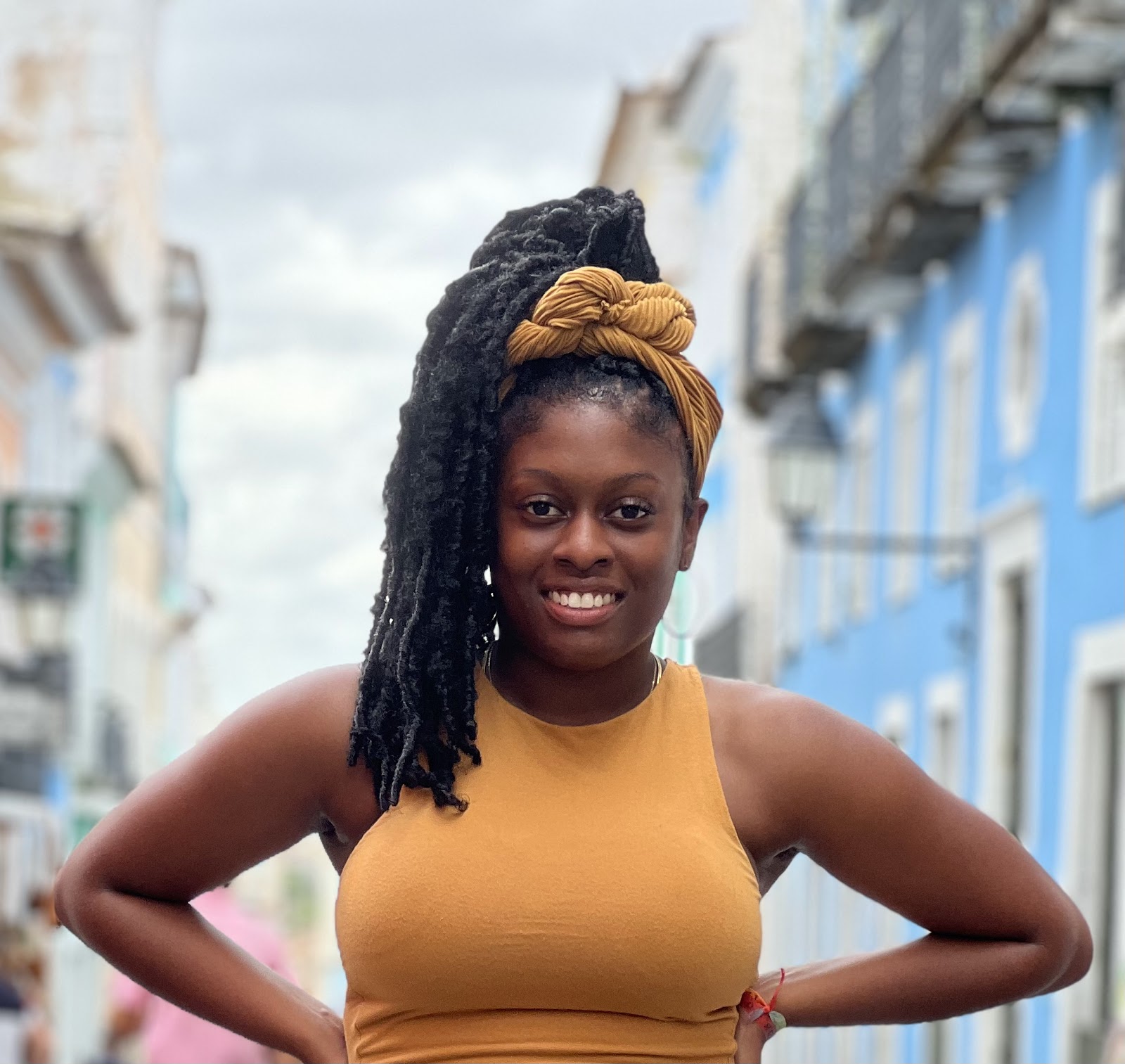 Dana McIntyre is a Brooklyn Native who is currently a second year doctoral student at Stony Brook University. She is interested in community-engaged research that explores the sociology of anti-blackness and coloniality and how It constructs collective memory, the political economy, and black liberation narratives across the African Diaspora, more specifically in the Caribbean. She was the recipient of the 2021 International Graduate Research Fellowship Award from the University of Massachusetts Amherst  and traveled to Ghana in 2022 for a Fulbright-Hayes Group Study Abroad fellowship, which has given her the opportunity to study decolonial approaches to research and engage with culturally diverse communities within African Diaspora. Dana also has an MPH in Health Policy & Management from New York University.
Email: dana.mcintyre@stonybrook.edu
---
Ida's interests are broadly animated by questions about the dynamics of power, inequality, and social change under global capitalism. In particular, they explore how people experience and make sense of the social, economic, and political transformations associated with rapidly intensifying economic precarity and social inequality. Ida's dissertation research examines the Iranian labor movement and the erosion of worker rights in the face of neoliberal globalization policies through a comparative and critical ethnographic approach. Ida has taught several undergraduate courses in Deviance, Crime, Technology, and Introduction to Sociology. 
Email: ida.nikou@stonybrook.edu
---
Kajol is interested in environmental and political sociology, with a focus on cross-national analysis. Currently, she is interested in decoding the disparities in air pollution outcomes globally, giving particular focus to studying the role of institutional actors such as international non-governmental actors under the world-society framework. Kajol 's future project interests include studying the democracy-environment nexus, climate migration, the media coverage of climate change or environmental news, and the changes in global environmental agreements such as those posited yearly at the United Nations' Climate Change Conference of the Parties. 
Along with the environment, Kajol is interested in studying changes in public opinion around drug use and reproductive rights in the United States as the legal status of these subjects continue to shift dramatically over the last decade.
Kajol has previously taught Research Methods in Sociology and will teach Social Deviance in summer 2023.
Email: kajol.patel@stonybrook.edu
---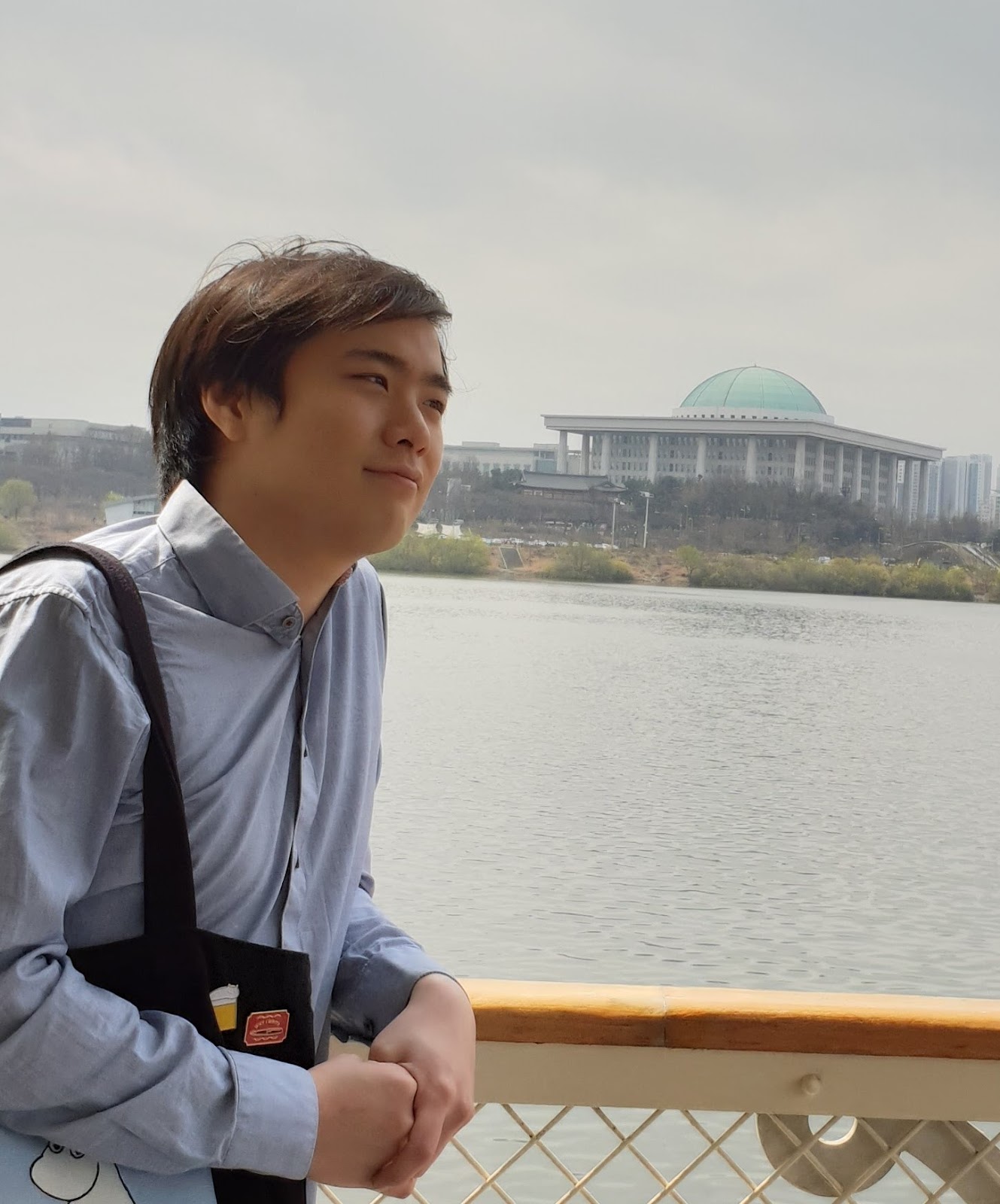 Gyuho studies political sociology focused on people's attitude change. He is recently working on how multi-dimensional gender ideology affects people's political affiliation and if that process can be captured with survey data and long-term autobiographic data, i.e., Twitter. Also, he is interested in comparing issues of political sociology and gender ideology of the United States and Korea where he came from. Apart from studying, he enjoys cooking and adding new menus to his recipe book.
Email: shin.gyuho@stonybrook.edu
---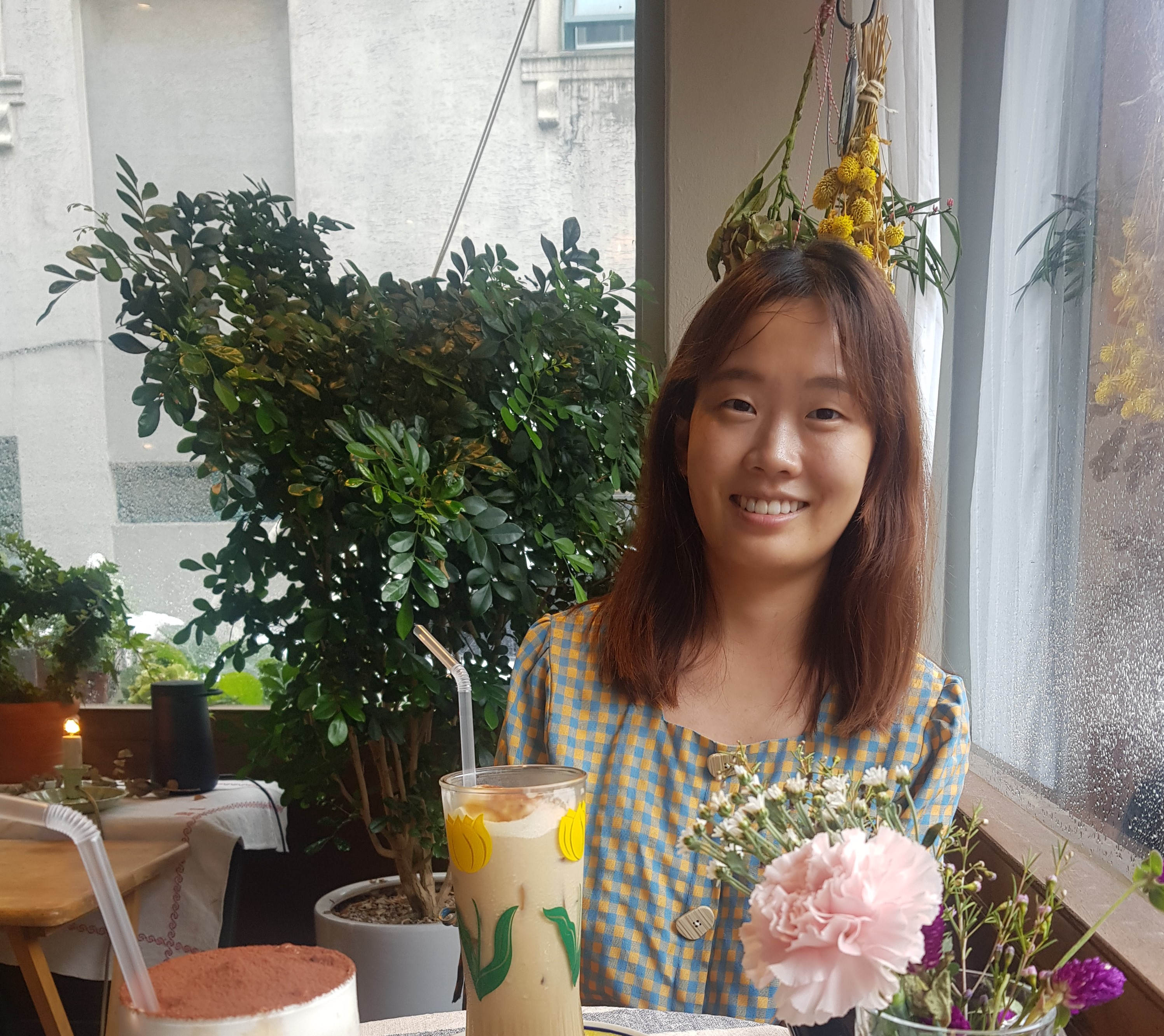 Sohee Shin studies sociology with a broad interest in population.  Specifically her research interests are international migration, health disparity, life course perspectives, and social inequality.  Her current research focuses on attitudes toward immigrants from a lens of generational differences, and the role of employment patterns on immigrants' health throughout their life course.  Before joining the PhD program, she worked in a local NGO which supports residential rights of refugees in Germany, and in a research institute (MRTC) focusing on migration research in South Korea.
Email: sohee.shin@stonybrook.edu
---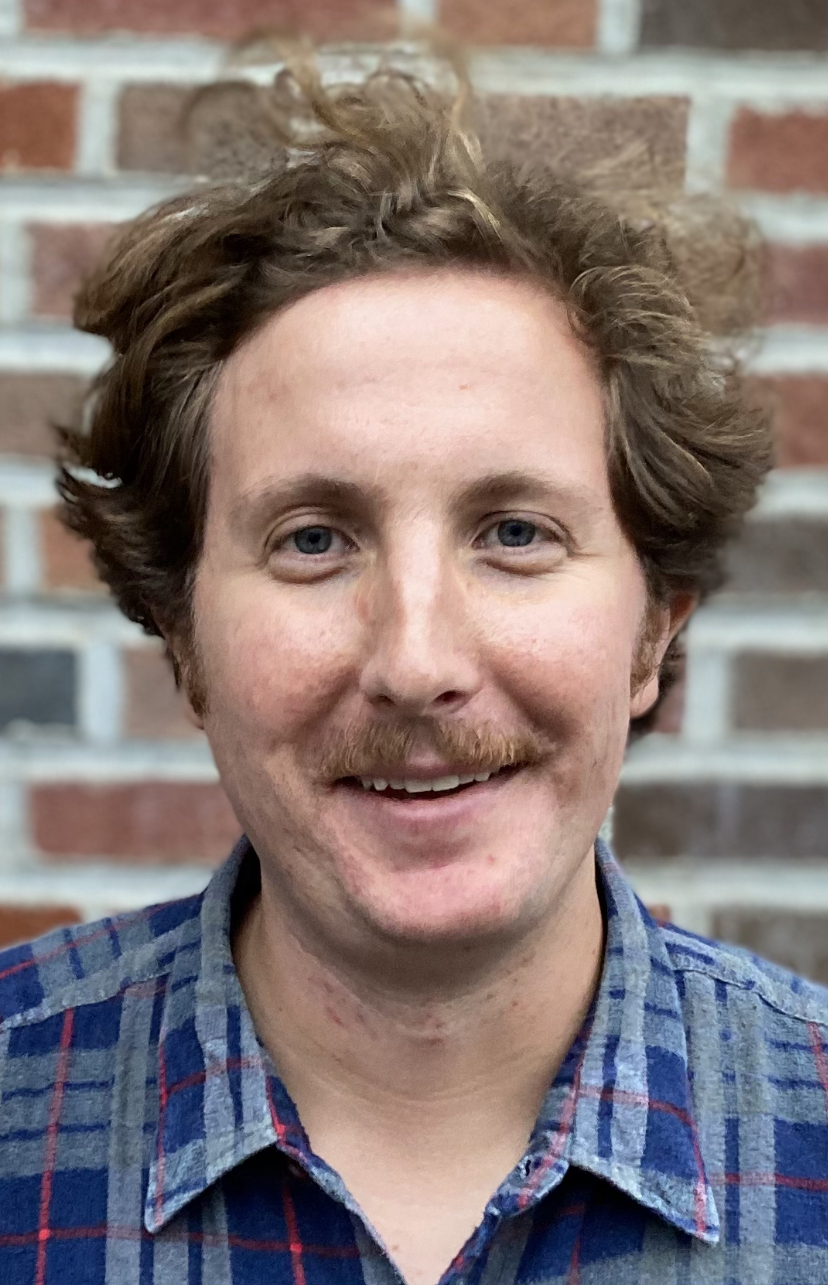 My interests are in economic sociology, political sociology, comparative methodology, and the sociology of morality. I study political prediction markets. How do political prediction market traders balance their economic interests and political interests? How do individual actors, firms, and regulators in the prediction market field think about the moral status of trading? That is, do they consider it to be a form of gambling? And, more broadly, how did political prediction markets emerge as a new technology to gauge public opinion?
Email: wyatt.thompson@stonybrook.edu
---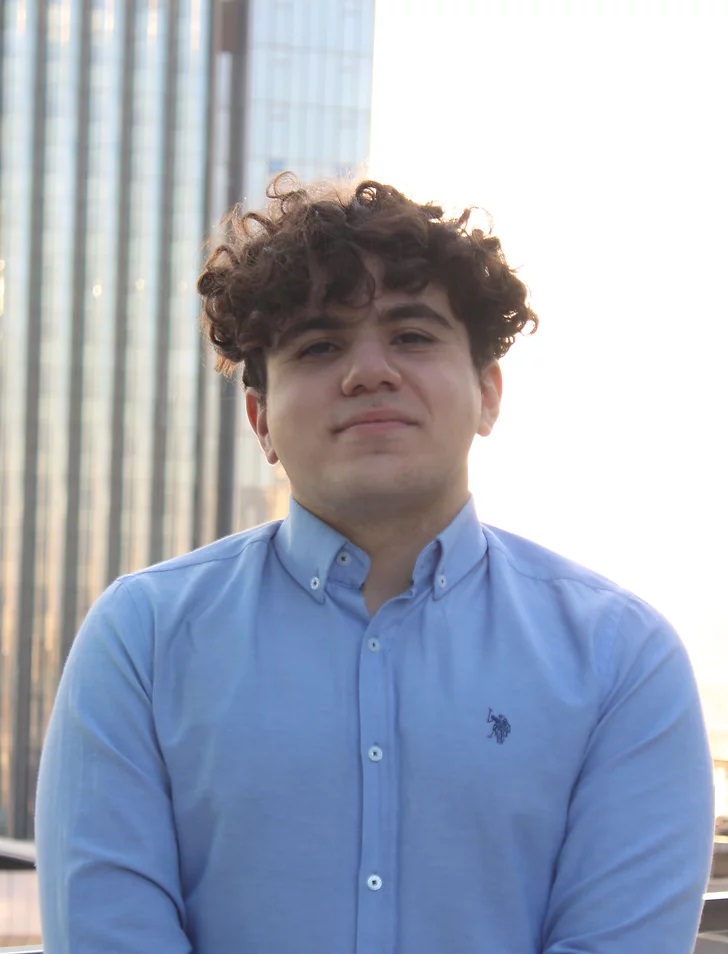 Danial is an interdisciplinary researcher with diverse interests, from online identity to social movements. After majoring in Physics and minoring in Sociology at Middle East Technical University, Turkey, he has decided to continue his education by pursuing a Ph.D. in Sociology to understand, study, and expand upon sociological theory using methods such as natural language processing, machine learning, agent-based simulations, network science, game theory, and statistics. He is currently working on different research projects, but the unifying idea is the interaction of offline and online lives. He is particularly interested in how social media is changing our day-to-day life experiences.
Email: danial.vahabli@stonybrook.edu
Website: https://www.danialvahabli.com/
---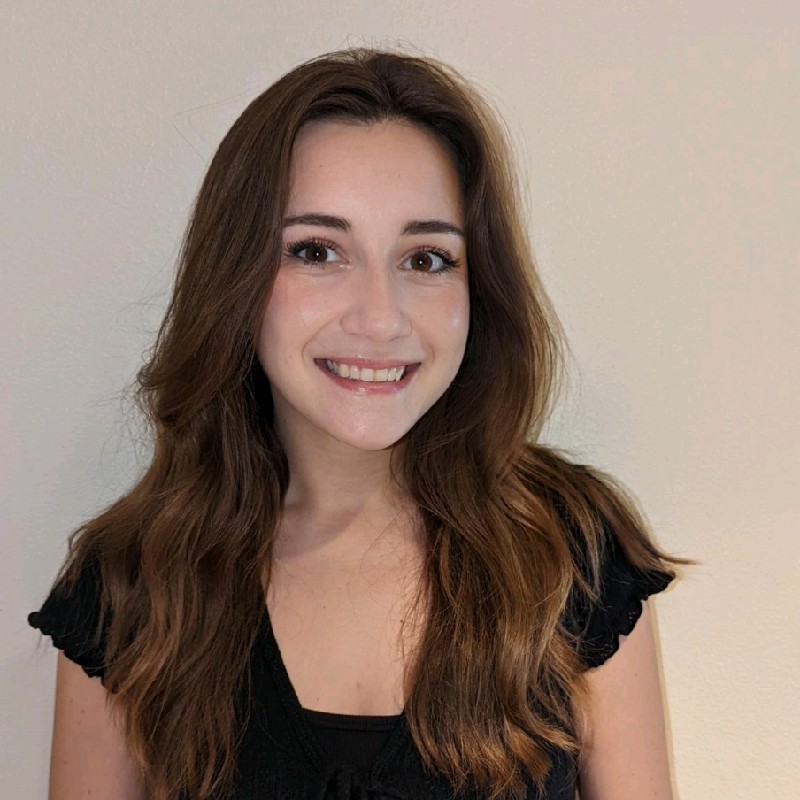 Jayne Yerrick is a first-year PhD student whose research interests include gender, inequality, and media. In May 2022, Jayne graduated with a B.S. in Journalism, a minor in Sociology, and a certificate in Political Communication. Currently, she is focused on studying gender-based violence, with a particular interest in alcohol-facilitated sexual violence on college campuses.
Email: jayne.yerrick@stonybrook.edu
---
Master's Students
Jonathan Espinosa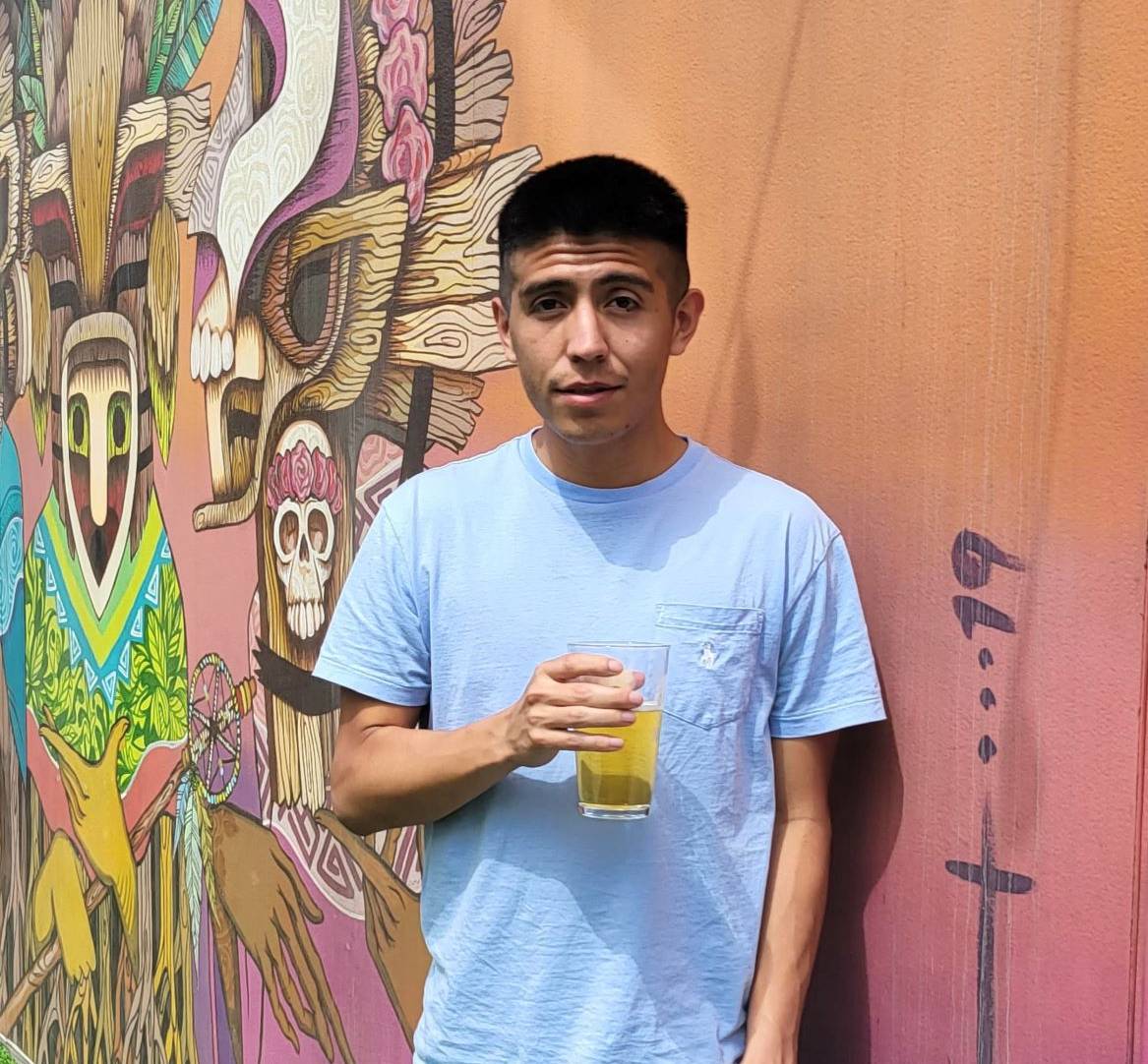 Jonathan graduated with a BS in Business Administration with an Emphasis in Finance and a minor in Philosophy from the University of Colorado Boulder in 2019. His research interests are in Nonprofit organizations, political sociology and economic sociology. Before this program, Jonathan worked as a Senior Investment Operations Associate at Capital Group 
Email: jonathan.espinosa.1@stonybrook.edu