Skip Navigation
SBU Postdoc Spotlight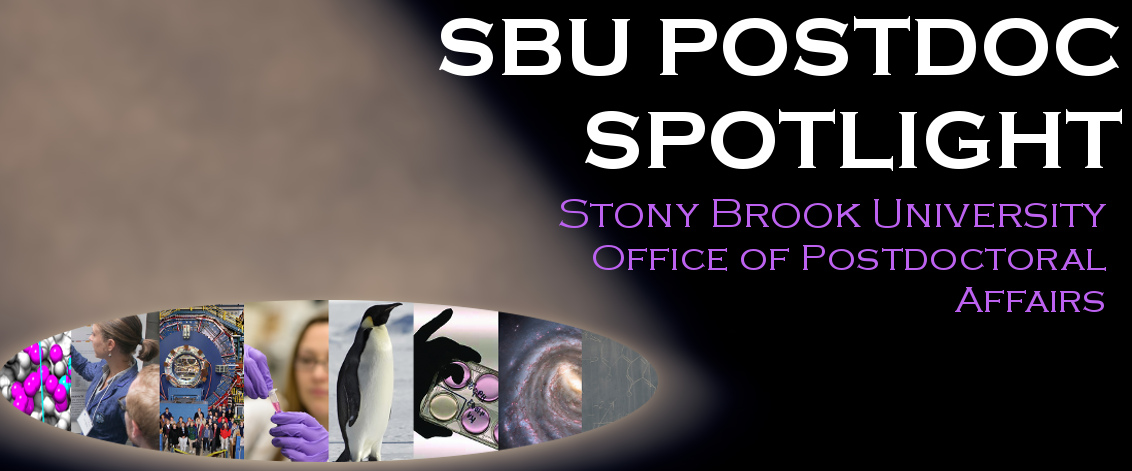 SBU Postdoc Spotlight is a celebration of the research performed by Stony Brook's postdoctoral scholars.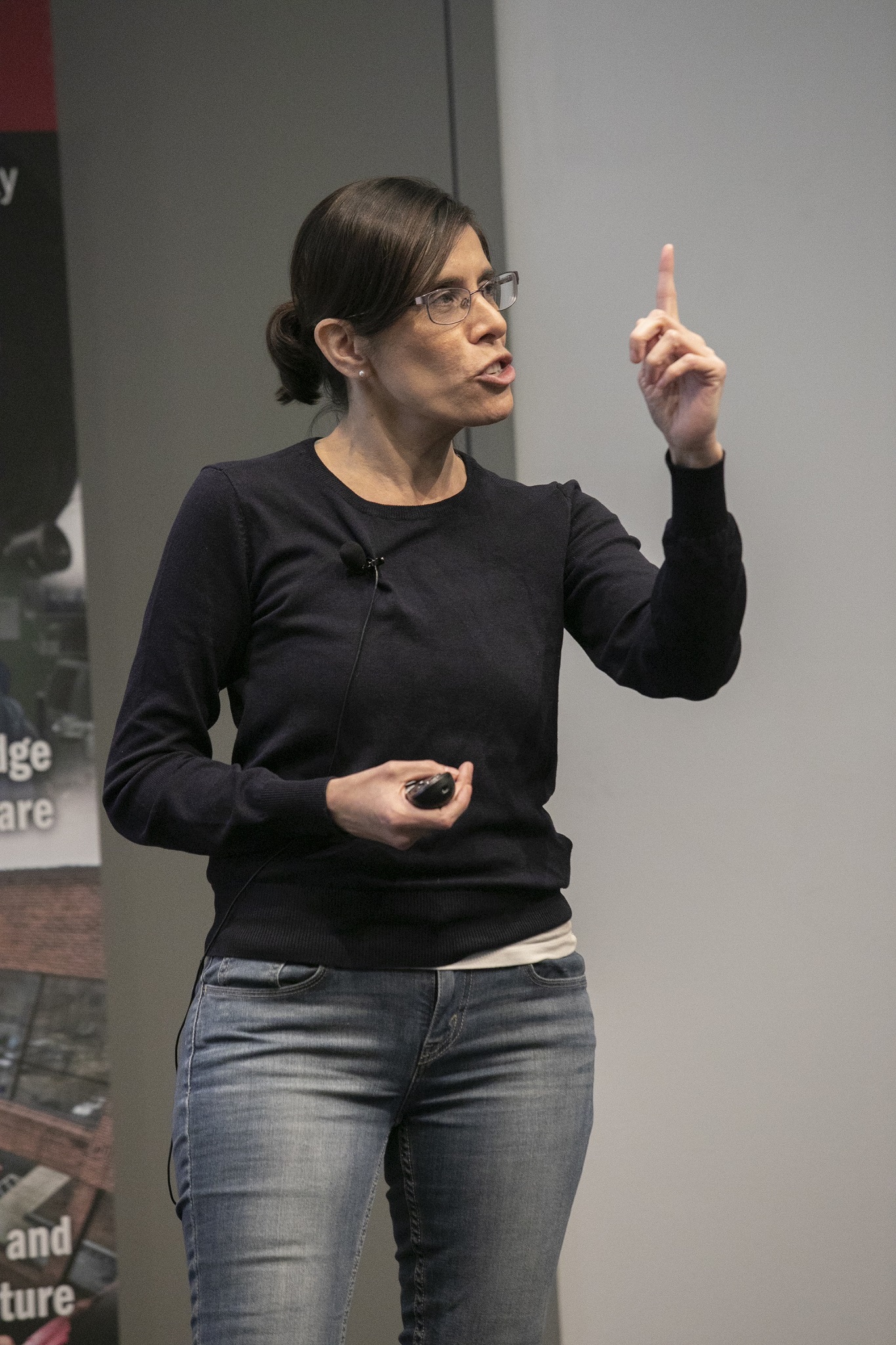 Cutting-edge research at SBU presented for a general audience. Spotlight talks are five minutes long and are designed like a TED talk to be accessible to specialists and non-specialists alike. The Virtual Postdoc Spotlight is a great opportunity to see some of the latest discoveries and exciting research taking place at Stony Brook.
The November 2021 SBU Postdoc Spotlight has been canceled due to low participation. Watch for the event next year!  
See the February 2021 Spotlight Talks

Postdoc speakers receive specialized coaching in providing a broad and engaging talk for non-specialists. Speakers work with the Alan Alda Center for Communicating Science . The internationally recognized center works to enhance understanding of science by helping to train the next generation of scientists to communicate more effectively with the public, the media and others outside their own specialty. Selection as a speaker is a unique professional development opportunity that helps prepare our postdocs to become the innovators and leaders of tomorrow. 
Prizes given for the best talk. A panel of judges evaluate the talks for how well they achieve the Spotlight's goals of sharing the excitement of our postdocs' discoveries in a way that is accessible to a non-specialist.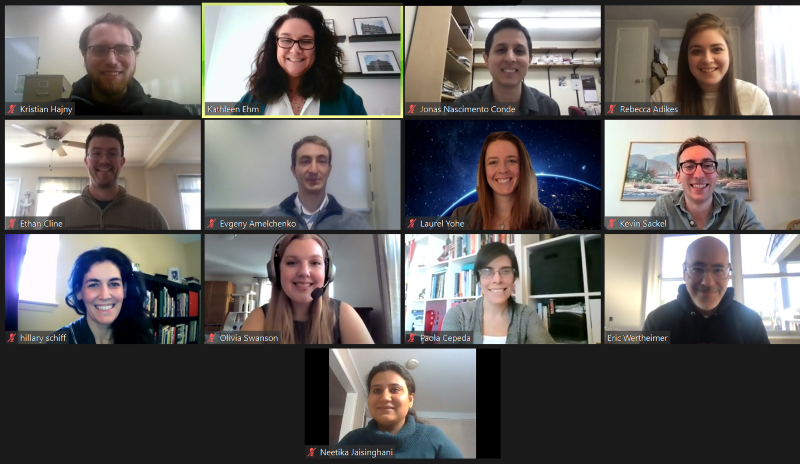 Virtual Spotlight 2021 Speakers (Feb 25, 2021)
Presentation Guidelines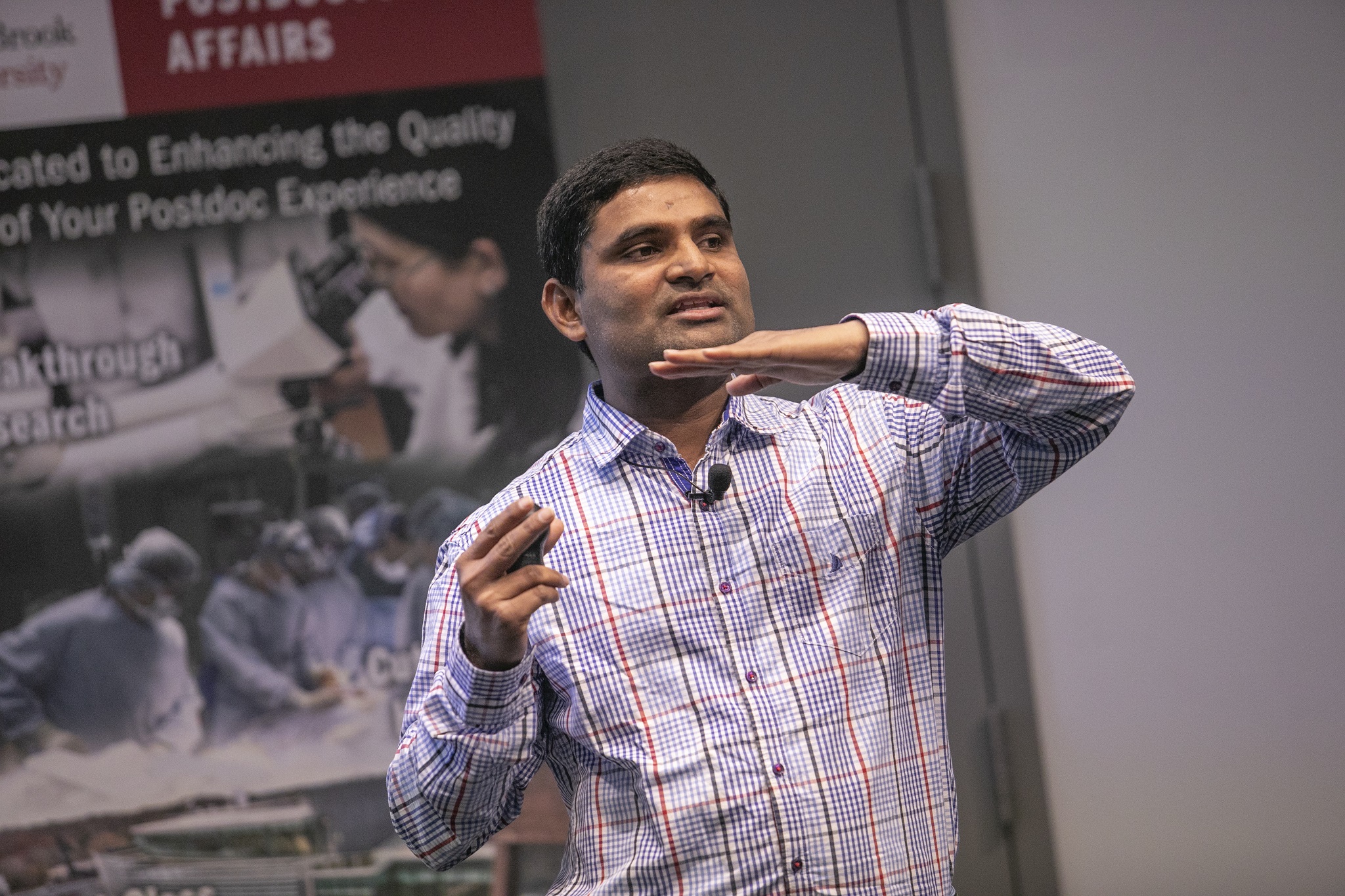 Only SBU Postdocs are eligible to give a Spotlight talk. Talks will be approximately five minutes long. Speakers should craft a talk that distills the heart of their research for a general audience who may not be specialists in the style of a TED talk. Speakers will receive individualized coaching on their presentation from experts at the Alan Alda Center for Communicating Science.
Speaker Selection
The number of speakers is limited. Therefore, speakers will be selected to provide a broad slate of presentations designed to reach a general audience bearing no specialized knowledge. Selected speakers will be notified shortly after speaker signup closes.
Judging
The talks will be evaluated by a panel of judges from a range of backgrounds and disciplines for how well the speaker engages a general audience of non-specialists and can convey the excitement and innovation of their research without jargon or distortion. Presentations are evaluated on Clarity, Content and Engagement according the following criteria
Clarity (1-10 points):
Did you find the presentation followed a clear and logical order?
Did you feel the language used was appropriate for a non-specialist audience?
Did you find the presentation slides clear and easy to follow?
Content (1-10 points):
Did you understand the significance of the presenter's research to their field, to culture, and/or to society?
Did you understand the approach or method taken by the presenter to address their research questions?
Did you understand the conclusions, results, and/or findings from the presenter's research?
Engagement (1-10 points):
Did you feel the presentation slides enhanced your engagement with the presentation?
Did the presenter capture and maintain your attention?
Did the presenter effectively use techniques to connect with you and the audience, such as analogies, stories or questions?
Prizes
The top three talks will be awarded prizes.
Questions
Contact Kathleen Flint Ehm, Assistant Dean for Graduate and Postdoctoral Initiatives , at postdocs@stonybrook.edu or 631-632-7531.