Skip Navigation
SBU Postdoc Spotlight 2019 

SBU Postdoc Spotlight is a celebration of the research performed by Stony Brook's postdoctoral scholars.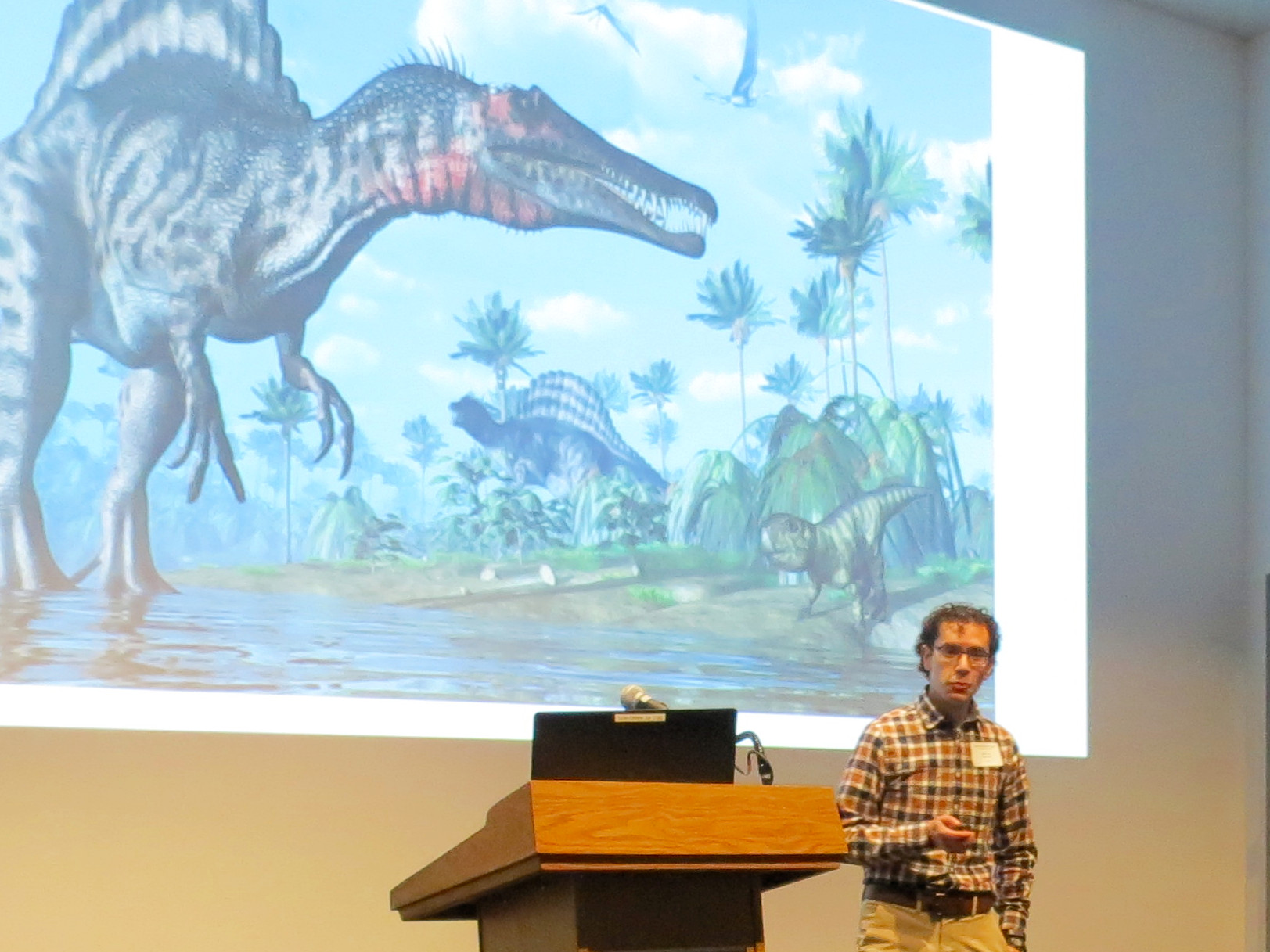 Location:  Wang Center Lecture Hall 2
Date:    Thursday, November 14, 2019
Spotlight Talks: 4:00 pm—5:30 pm 

Reception & Award Presentation: 5:30 pm—6:30 pm 
This event is free and open to the public.

Cutting-edge research at SBU presented for a general audience. Spotlight talks are five minutes long and are designed like a TED talk to be accessible to specialists and non-specialists alike. The Postdoc Spotlight is a great opportunity to see some of the latest discoveries and exciting research taking place at Stony Brook.
Postdoc speakers receive specialized coaching in providing a broad and engaging talk for non-specialists. 
Speakers work with the  Alan Alda Center for Communicating Science . The internationally recognized center works to enhance understanding of science by helping to train the next generation of scientists to communicate more effectively with the public, the media and others outside their own specialty. Selection as a speaker is a unique professional development opportunity that helps prepare our postdocs to become the innovators and leaders of tomorrow. Sign up today!
Prizes given for the best talk. A panel of judges evaluate the talks for how well they achieve the Spotlight's goals of sharing the excitement of our postdocs' discoveries in a way that is accessible to a non-specialist.
Spotlight presentations will be followed by a reception.  Take the opportunity to network with your colleagues and learn more about their work. 
Congratulations to all our speakers for their hard work, and especially, our best talk winners from the 2018 SBU  Postdoc Spotlight!
1st Place Lindsey Czarnecki,
Neurobiology & Behavior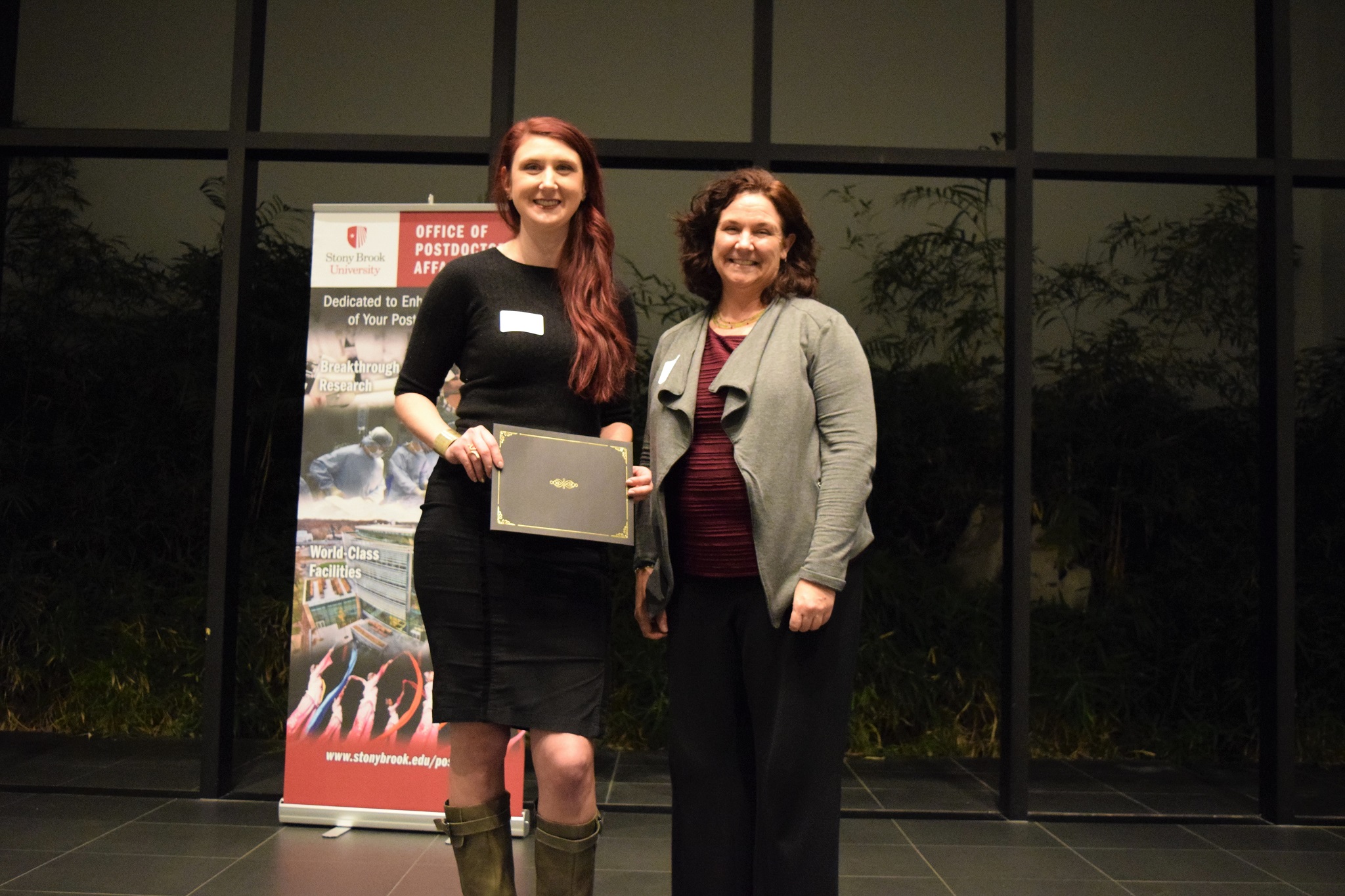 2nd Place Steven Jaret, Geosciences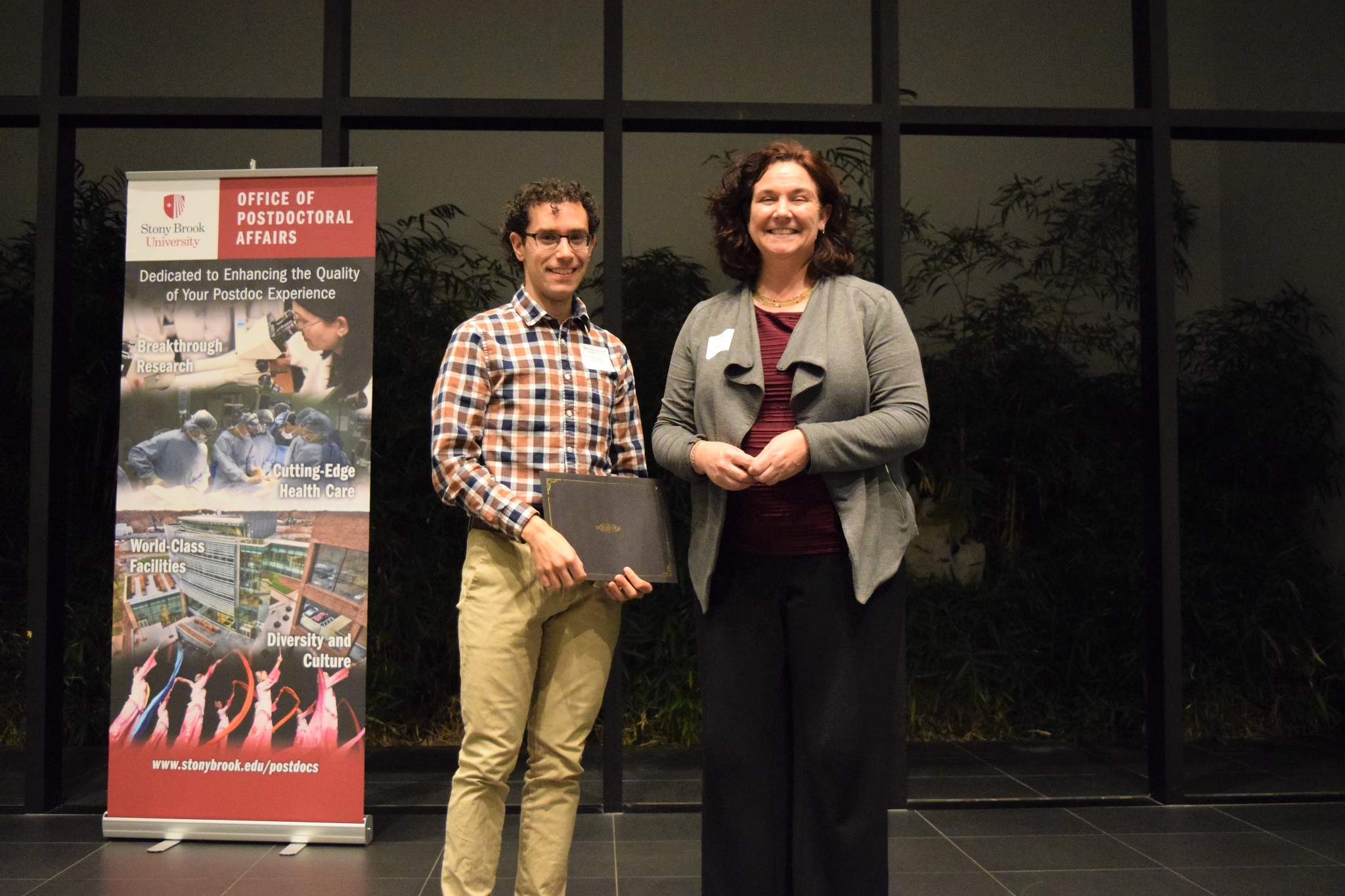 3rd Place James Robertson, Laufer Center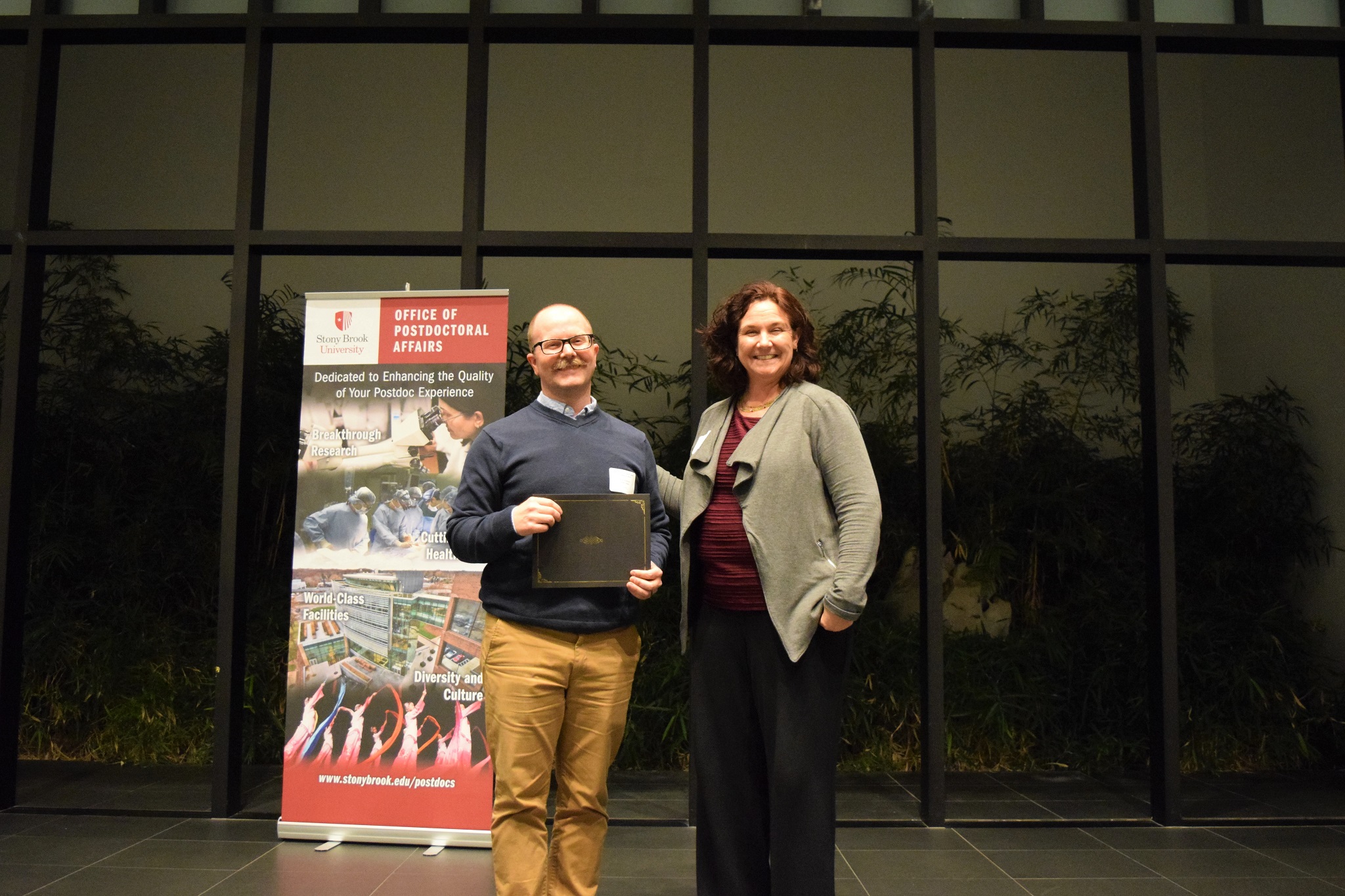 4:00pm-4:15pm
Welcome
Wang Lecture Hall 1
 
Kathleen Flint Ehm, Director for Graduate and Postdoctoral Professional Development
4:15pm-5:30pm
Spotlight Presentations 
Moderator: TBD

Wang Lecture Hall 1
 
Postdoc Speakers:

TBD


 

 

5:30pm-6:30pm

Reception and Award Presentation

Wang Chapel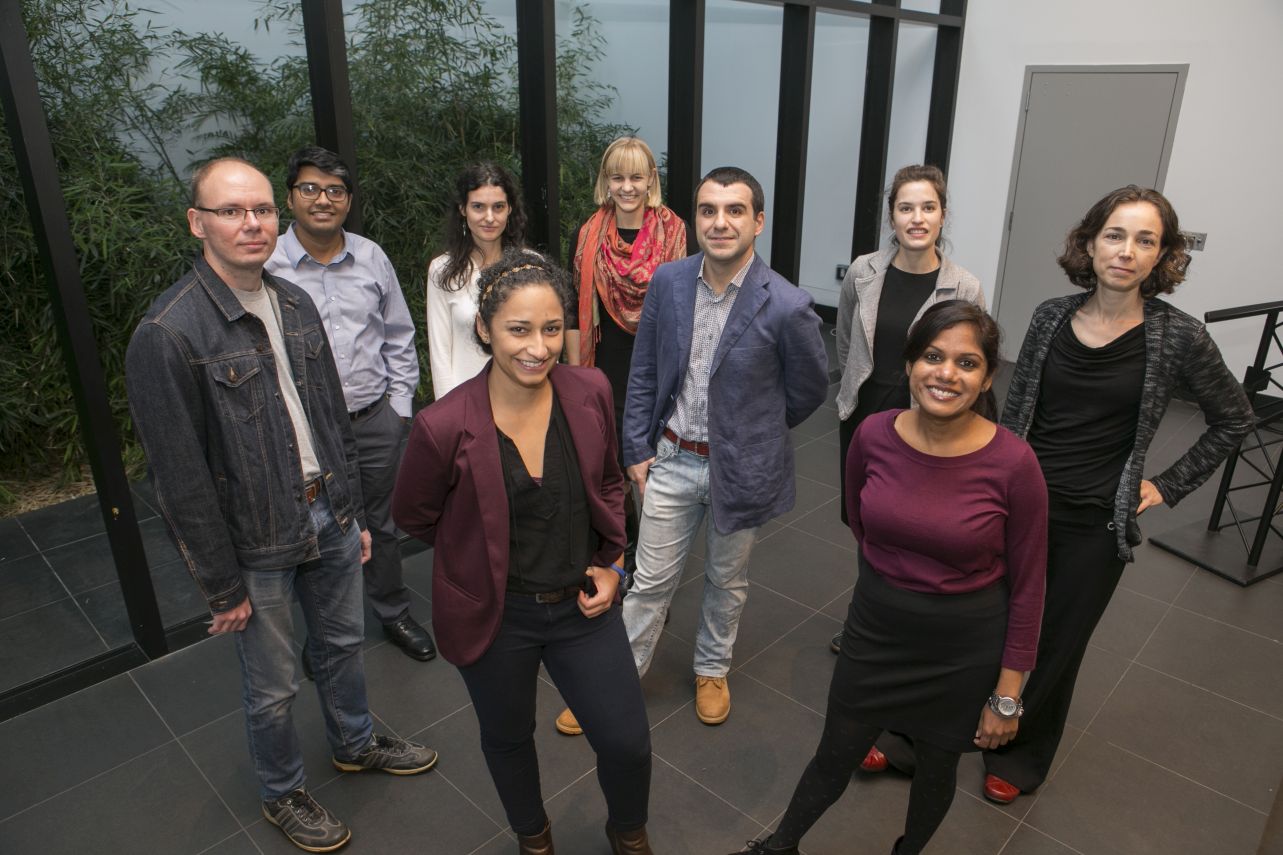 Coming Soon!
QUESTIONS: Contact Kathleen Flint Ehm, Director, Office of Postdoctoral Affairs, and SBU Postdoc Spotlight Coordinator, at postdocs@stonybrook.edu or 631-632-7531.