Skip Navigation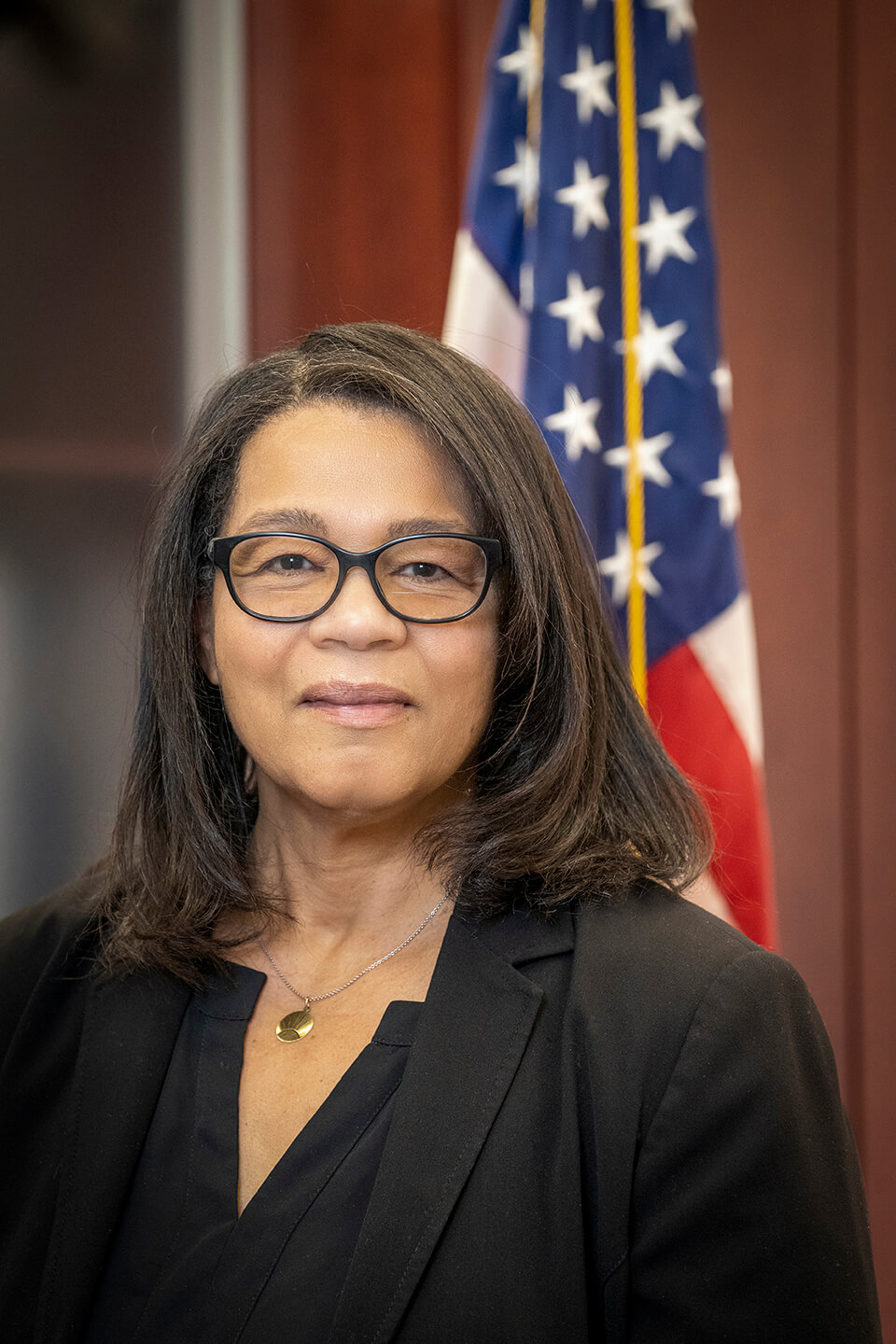 Dawn T Smallwood 
Chief of Police 
Assistant Vice President for Campus Safety
The Stony Brook University Police Department is a fully accredited law enforcement agency recognized by the New York State Division of Criminal Justice Services (DCJS), and is comprised of approximately 190 employees, including 68 sworn law enforcement officers. All our members are oriented to serve the needs of our campus community.
Prior to being appointed a sworn law enforcement officer, candidates must possess a minimum of 60 college credits; pass a competitive exam and undergo an extensive background check, as well as a physical and psychological examination. Once appointed, new officers attend either the Suffolk or Nassau County Police Academy for six months of rigorous training.  Once assigned to campus patrols, officers receive additional Field Training designed to orient them to the uniqueness of policing in a campus setting. For more information about a career as a University Police Officer please view our  brochure.
Additionally, officers receive continuous in-service training in topics that include crime prevention, CPR, bias-related crime, ethical awareness, multicultural diversity, crisis intervention, firearms recertification and active shooter response. The University Police have a mutual aid agreement with the Suffolk County Police Department and a close working relationship with the New York State Police. Resources and crime information are routinely shared among these agencies.
Watch Video
Staff Directory
Campus Safety. It's Our Job, but it's Everyone's Responsibility.
Mission
The mission of the Stony Brook University Police Department is to develop and maintain a positive relationship with all segments of the campus community to obtain their cooperation and support in providing successful law enforcement services and implementing beneficial community policing programs.
We will strive to create a safe and secure environment by dedicating ourselves to raising the level of preparedness to meet the needs of today and the challenges of tomorrow as well as provide leadership through innovation and creativity in a dynamic, diverse, and professional organization.
To accomplish this mission we will:
Provide proactive service and encourage community awareness in support of the overall mission of Stony Brook University.
Develop partnerships with all segments of our campus community through effective communication and collaboration.
Deliver exceptional law enforcement services with integrity and pride.
Respect and safeguard the dignity and rights of all individuals.
Demonstrate respect toward the people we serve and one another to maintain an environment of trust.
Carefully select and maintain a well-trained, educated and professional staff.
Accept individual responsibility and accountability for our actions.
Vision
UPD officers are encouraged to establish and maintain long-term working relationships with community members and university units. We take a preventive approach, aiming to eliminate the problems that cause crime or allow it to occur, rather than just reacting to events.
Values
We carry out our mission to the university committed to these values:
Service: The principle of assisting others who need our help and the setting aside of our individual needs to accomplish our goal.
Innovation: The commitment to generating and discovering new ideas and processes through creative inquiry.
Respect: Treating all individuals with courtesy and dignity.
Integrity: Our duties are performed with the utmost honesty, consistency of character and ethical standards.
Diversity: The acceptance and appreciation of the differences in culture, thought, and experiences of all individuals and to integrate those differences in all we do.
Our Approach
We hold ourselves accountable to the ideals found in our code of ethics. Our daily interactions with others in the community have meaning. How we treat those around us, how we interact with individuals, how we carry out our duties and responsibilities matter. The following describes just some of what we are doing to continue to build trust within our campus community:
Support for community policing activities and programming will continue to be a priority, and will be expanded to incorporate more of our staff into the effort;
We will continue to invest in conflict resolution, de-escalation, and crisis intervention training to reinforce these skills in support of our staff;
We will work with Stony Brook University's Vice President of Equity and Inclusion to develop specific plans for building trust and legitimacy.