Skip Navigation

Ookami is a computer technology testbed supported by the National Science Foundation under grant OAC 1927880. It provides researchers with access to the A64FX processor developed by Riken and Fujitsu for the Japanese path to exascale computing and is currently deployed in the fastest computer in the world, Fugaku. It is the first such computer outside of Japan. By focusing on crucial architectural details, the ARM-based, multi-core, 512-bit SIMD-vector processor with ultrahigh-bandwidth memory promises to retain familiar and successful programming models while achieving very high performance for a wide range of applications. It supports a wide range of data types and enables both HPC and big data applications.

The Ookami HPE (formerly Cray) Apollo 80 system has 174 A64FX compute nodes each with 32GB of high-bandwidth memory and a 512 Gbyte SSD. This amounts to about 1.5M node hours per year. A high-performance Lustre filesystem provides about 0.8Pbyte storage.

To facilitate users exploring current computer technologies and contrasting performance and programmability with the A64FX, Ookami also includes:
1 node with dual socket AMD Milan (64 cores) with 512 Gbyte memory and 2 NVIDIA V100 GPUs
2 nodes with dual socket Thunder X2 (64 cores) each with 256 Gbyte memory
1 node with dual socket Intel Skylake (36 cores) with 192 Gbyte memory 
Request A Project On Ookami   Frequently Asked Questions  Submit A Ticket
Announcements
Ongoing Events:
Ookami office hours are taking place twice a week:
Tuesdays 10 am - noon EST

Thursdays 2 pm - 4 pm EST
Ask questions, get in contact with other users and see what they are working on. Everybody is welcome to join!  If you don't have the invite please contact us.
U
pcoming Event:

TBD
Ookami - Basics: A guide for users. This webinar will cover topics like the different compilers, MPIs, vectorization, etc. The date of the event will be published soon.
July 27TH, 2021
We had a webinar  from HPC@FAU. It will cover their tools likwid, OSACA, and the roofline - model for SpMV.
Recordings and slides will be available soon.
July 22TH, 2021
Join panelist and IACS Director Robert Harrison  on July 22 at 9:00 PDT / 12:00 EDT / 17:00 BST, for  The Next Platform: The Future of Supercomputing is Happening Now, taking place on The Next Platform's homepage.
July 13TH, 2021
We will had a webinar about the Parallelware Analyzer by Appentra. Watch the recording here.
June 4TH, 2021
Ookami is currently not accessible. We are investigating the issue and will keep you posted.
[UPDATE ] Ookami is back online and accessible.
May 25TH, 2021
Login1 will be rebooted at 1pm. Please log off by 12:45pm.
[UPDATE ] Login1 is running and Ookami is accessible again.
APRIL 28TH, 2021
At 1:30pm EST we had an introduction to Ookami. This webinar is mainly for people interested in the system and thinking about getting accounts on Ookami.
Find the slides and recordings in our documentation section.
APRIL 20TH, 2021
We will had a workshop on   TAU  from 10am - noon taking place within the weekly hakathon.
TAU Performance System ®  is a portable profiling and tracing toolkit for performance analysis of parallel programs written in Fortran, C, C++, UPC, Java, Python.
Find the recordings in our documentation section
MARCH 23rd, 2021
We will had an introduction to XDMoD from 10 - 10.30 am. It will take place within the weekly hakathon.
Recordings are available here.
March 3rd, 2021
The Ookami webinar will give an introduction to the system and demonstrate its usage. Everybody interested in Ookami can join via zoom.
03/03/2021: 2 pm - 3 pm EST
Find the slides here .
FEBRUARY 24TH - 26TH, 2021

We are delighted to announce, that there will be a hands-on training session with arm. The topics will cover the toolchains from arm, Fujitsu, Cray and open source, tuning for A64FX, and many more. This will enable you to get the most out of your computations.
The sessions will be on
02/24/2021: 1 pm – 3 pm EST
02/25/2021: 1 pm – 3 pm EST
02/26/2021: 1 pm – 3 pm EST
You can find the material of the hackathon here.
JanUARY 26Th, 2021:
We are happy to announce, that the Ookami had a successful review of the 1st project year. The system is accepted and all vendors are paid. Join us in exploring the system's capabilities and get an account.

January 25TH, 2021:
We will be performing security and reliability updates on Ookami starting at  9:00 AM EST on Thursday January 28 th . The maintenance is expected to be completed by noon the same day. During the outage, the Ookami login nodes and queues will not be available, and running jobs will need to be restarted after the maintenance window.
 We apologize for the inconvenience and thank you for your patience while we perform these necessary updates.
January 4th, 2021: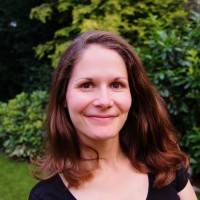 The Ookami lead research scientist Dr. Eva Siegmann joined our team. Eva holds a Ph.D. in applied mathematics. She is a specialist in scientific computing with a strong background in particle simulations. Since 2012 Eva is working in academia and on industrial projects with leading companies and research groups. Before coming to SBU she was located in Austria.
Eva is looking forward to support the Ookami users and have fun with the system.
DECEMBER 28th, 2020:
The Ookami cluster is currently inaccessible. We are working on a resolution and will provide another update once the issue is resolved.
[UPDATE ] The issue has been resolved and Ookami is now once again accessible.
In addition, we were just informed of scheduled electrical maintenance at the CEWIT Data Center on the circuits powering the Ookami cluster. In anticipation of this necessary maintenance, the Ookami cluster will be going down on Tuesday 12/29/2020 at the end of business and coming back online by noon on Wednesday 12/30/2020. We thank you for your patience while these important updates are completed
 December 21st, 2020:
Due to network issues, the Ookami cluster is currently inaccessible. We are working with the networking teams on a resolution and will provide another update once the issue is resolved.
[UPDATE ] Network issues now resolved.
November 19th, 2020 : 
In order to upgrade our storage system, we will have scheduled maintenance on the Ookami cluster starting at 10 AM on Monday November 23 rd. The maintenance is expected to be completed by the start of business on Tuesday November 24 th.
During this outage, all Ookami Login nodes and queues will be unavailable. We apologize for the inconvenience and thank you for your patience while we work through these necessary upgrades.