Skip Navigation
Negotiating Difference: Towards a Lexicon of Inclusion
MIC workshop Series on Language and Social Justice
Time: 2:30-4:00pm

Location: Wang 301

In this presentation and workshop, we explore and negotiate ideas of language difference as well as examine culturally and linguistically responsive approaches to teaching writing.  We will also discuss the teaching of critical cultural awareness and of structural patterns (grammar) in context.  We will finish with an outline of specific ways to move from deficit-based approaches toward inclusive and strengths-based practices and perspectives. This event will take place in a hybrid format (in person + on Zoom). The workshop will be followed by a reception (4:15pm - 5:15pm) at the Social and Behavioral Sciences Building, Room S147.
Lecturer:
Dr. Nela Navarro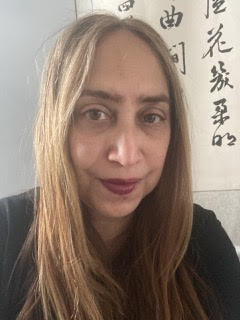 Nela Navarro is the Associate Director of the Rutgers English Language Institute (RELI), and Assistant Teaching Professor in the English Department's Writing Program. Her research and academic interests include language rights, language and identity, trans-lingual pedagogy, new literacies studies, critical pedagogy, writing as sites of recursive memory, educational reform, comparative global education, the role of technology in educational access, human rights, genocide and peace education. She has served as a lecturer at Columbia University's School of International and Public Affairs, Columbia's Chazen Business School, and at the Shanghai International Studies University, China. She is currently an editor for the Rutgers University Press book series "Genocide, Human Rights and Political Violence." She is also the translator of a human rights education volume, Towards a Just Society: The Personal Journeys of Human Rights Educators( University of Minnesota)  and Translingual Identities and Transnational Realities in the U.S. College Classroom (Routledge).
Her interest in the role of education, language identity, and culture in promoting human rights and social reform has led her to work on training, advocacy, and development projects with universities and organizations in countries around the world. She completed her graduate studies at Columbia University.