Skip Navigation
News
Congratulations to Dr. Eszter Boros, assistant professor, Department of Chemistry, was named a 2020  Moore Inventor Fellow by the  Gordon and Betty Moore Foundation. The fellowship supports scientist-inventors who create new tools and technologies with a high potential to accelerate progress in the foundation's areas of interest: scientific discovery, environmental conservation and patient care. Dr. Boros was nominated for the fellowship based on the commercial potential of her research, combining a radioactive targeted molecular probe and therapeutic that has the potential to provide pre-operative nuclear imaging and subsequent radiotherapeutic intervention for incurable prostate cancer.
This year, the Moore Foundation received nearly 200 nominations, from which five fellows were selected. Each fellow receives a total of $825,000 over three years to drive their invention forward, which includes $50,000 per year from their home institution as a commitment to these outstanding individuals.
Congratulations to Dr. Iwao Ojima and his team, Dr. Martin Kaczocha, Dr. Robert Rizzo (ICB&DD) and Dr. Lloyd Trotman (Cold Spring Harbor), who received a $4.2 million five- year grant from the National Cancer Institute. 

Their project entitled "Development of the Next Generation of FABP5 Inhibitors to Treat Prostate Cancer" will investigate a specific fatty acid binding protein (FABP) inhibitors for the treatment of drug- resistant and metastatic prostate cancer, either by  themselves or in combination with other therapeutics.   Read more and SOM News
Message from the Director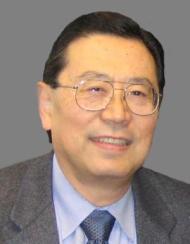 Dr. Iwao Ojima, Distinguished Professor and Director, ICB&DD 
Welcome to the Institute of Chemical Biology & Drug Discovery
The primary objective of ICB&DD is to establish a world-class " Center of Excellence" in chemical biology and drug discovery at Stony Brook.  The rapid and impressive advancement of chemical biology in the last decades clearly demonstrated that solutions for vast majority of medical problems rely on the understanding of the molecular basis of diseases, therapeutic targets, drug actions, and drug resistance.  ICB&DD promotes highly productive interdisciplinary and multidisciplinary research bridging the West, East and South campuses as well as Brookhaven National Laboratory to attack major and significant biomedical problems to find solutions including the discovery of novel therapeutic drugs. ICB&DD significantly contributes to the advancement of a truly comprehensive biomedical research enterprise from molecular science to clinic at Stony Brook.