Skip Navigation
About the Vice President/Vice Provost & Dean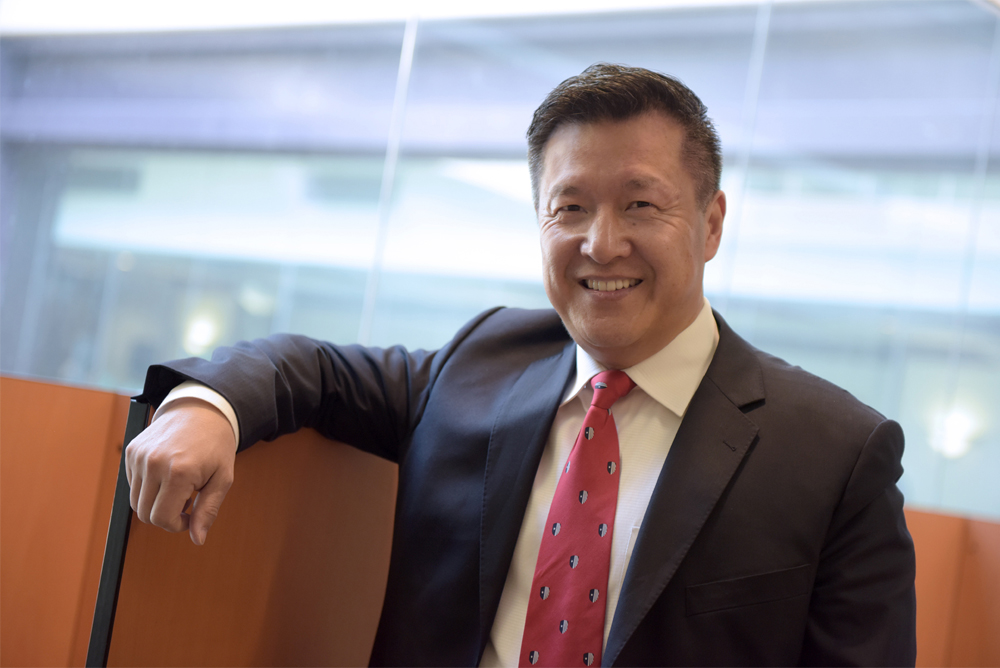 Dr. Jun Liu is Vice President/Vice Provost for Global Affairs and Dean of International Academic Programs and Services with the academic appointment of Professor of Linguistics at State University of New York, Stony Brook. Prior to this new position, Dr. Liu was Associate Provost for International Initiatives, Chief International Officer, Director of Confucius Institute and Professor of Applied Linguistics at Georgia State University. As the recipient of the Governor's Award of International Education Program of the Year (2015), Dr. Liu established the one-stop International Center at Georgia State in Sept., 2015, providing both the physical location and symbolic icon for global activities and synergies connecting the campus, communities, and the world. Under his leadership, Dr. Liu launched the five faculty-driven task forces at Georgia State by focusing on emerging markets (i.e., Greater China, Brazil, Korea, South Africa, and Turkey), resulting in higher number of international students on campus (i.e., about 1900 in 2014 vs. 1500 in 2011) and higher number of Georgia State students studying abroad (i.e., about 900 in 2015 vs. 635 in 2011), a number of innovative dual degree programs, faculty mentoring programs, study abroad with peers programs, as well as the Summer Institute with Global Ambassadors Program. Among many of his accomplishments at Georgia State, Dr. Liu streamlined university-wide resources by providing more funding for faculty doing research abroad, and for students studying abroad, and also connected the university with outside communities and government entities in gauging interest and support for creative international programs and projects.
Prior to his work at Georgia State, Dr. Liu spent 13 years at University of Arizona where he served as Professor and Head of the English Department (2007-2011), Director of Confucius Institute (2008-2011), and Assistant Vice Provost for Global Engagement (2010-2011). From 2006 to 2008, Dr. Liu became the first Asian and nonnative English-speaking President of TESOL International (Teachers of English to Speakers of Other Languages, Inc.) and he is currently on the Board of Trustees of TIRF (The International Research Foundation of English Language Education), and the Board of AIEA (Association of International Education Administrators). Dr. Liu is also known in the field of Teaching Chinese to Speakers of Other Languages in his role as Vice President of ISCLT (International Society of Chinese Language Teaching) since 2009.
As one of the leading scholars and researchers in the field, Dr. Liu has published extensively in the area of intercultural communication, communicative competence, and language education. Dr. Liu has published more than 10 books and 80 papers to date. A sought-after and motivational speaker, Dr. Liu has given more than 100 plenary and invited speeches in more than 30 countries since 2000. Dr. Liu has received post-doc fellowships from National Academy of Education/Spencer Foundation, and American Educational Research Association (AERA). Liu obtained his Ph.D. in Second and Foreign Language Education at The Ohio State University in the United States in 1996.