Skip Navigation
Stony Brook Foundation Stars of Stony Brook Gala Raises Nearly $2 Million for Student Scholarships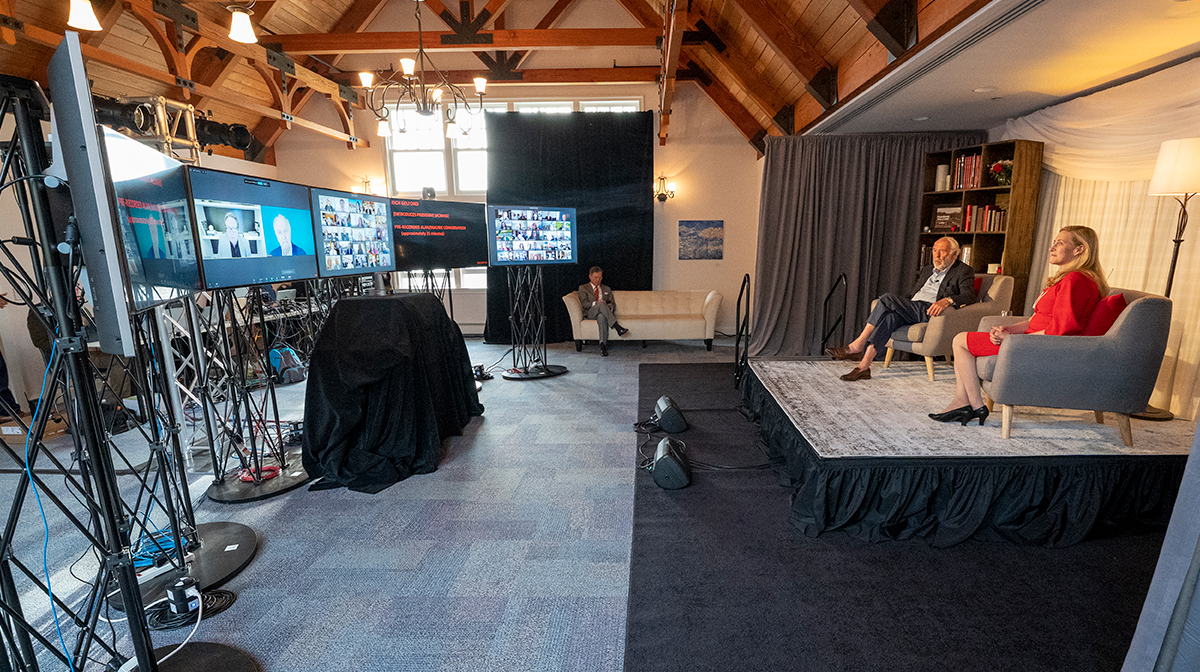 (Stony Brook, New York, May 7, 2021) – On May 6, more than 300 friends, alumni, faculty and staff of Stony Brook University gathered together online for the first-ever virtual Stars of Stony Brook Gala. Despite the unconventional format of the event, a remarkable $1,994,000 was raised to support Stony Brook Foundation Trustee Scholarships at the university.
Since 2000, the annual Stars of Stony Brook Gala has raised more than $64 million, with nearly $42 million going to ensure Stony Brook's highest achieving students have the financial means to pursue an enriching college experience, preparing them to compete for prestigious internships, graduate school admission and fulfilling careers. The additional $22.6 million has supported centers of excellence and other critical campus initiatives.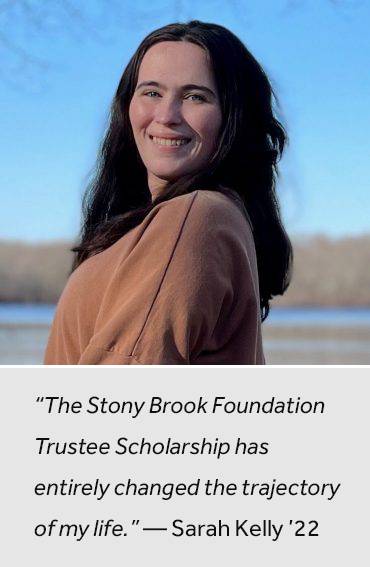 "Each year, more than 145 students benefit from scholarships funded by Gala proceeds. These Trustee Scholars are some of the most driven, the most talented, the most deserving young people you'll ever meet," said Stony Brook Foundation Chair and IMAX CEO Richard Gelfond '76. "Stony Brook offers these students an education that is both best in class and yet still affordable — thanks in large part to our donors."
The evening's festivities featured a candid conversation between Stony Brook President Maurie McInnis and renowned actor Alan Alda, co-founder of the Alan Alda Center for Communicating Science and 2013 Gala honoree. Mr. Alda led the discussion that ranged from President McInnis' early experiences and passions, to the path that led her to Stony Brook University, to her feelings about taking the helm of the university amidst a worldwide pandemic.
"Even from afar, when I had been selected as the next president, I could see what a really special community this was," said President McInnis. "From the ways in which our faculty and staff have been there to support our students, to figuring out the best ways to come together in this pandemic. And it's been great to be a part of that community."
That spirit of community was reflected in the "Stony Brook Unsung Heroes" video played during the Gala, which showcased the tireless efforts of Stony Brook Medicine and University employees throughout the COVID-19 pandemic.


Since the start of the pandemic, Stony Brook has been at the core of the fight against COVID-19. The University is caring for thousands of patients, leading and participating in essential clinical trials, conducting more than 200 COVID-related research studies and administering more than 350,000 vaccines at various point of distribution sites, all while continuously teaching students without interruption.
"Reflecting on the past year, there are so many unsung heroes to thank — including the thousands of donors who gave so generously to help us fight COVID-19 and to support our students during such a challenging time," said President McInnis. "Throughout the pandemic and now as we look ahead to the future, wherever I go, there seems to be this real attitude of 'together, we can do this.' Our donors' support of this year's Gala and of our Foundation Trustee Scholars is yet another example of that incredible optimism, fellowship and generosity."
—Kate O'Brien
For more information please visit stonybrook.edu/gala.
Stony Brook University, widely regarded as a SUNY flagship, is going far beyond the expectations of today's public universities. With more than 26,000 students, 2,700 faculty members, nearly 200,000 alumni, an academic medical center and 18 NCAA Division I athletic programs, it is one of only four University Center campuses in the State University of New York (SUNY) system. The University embraces its mission to provide comprehensive undergraduate, graduate, and professional education of the highest quality, and has been ranked among the top 35 public universities in the nation by U.S. News & World Report . Fostering a commitment to academic research and intellectual endeavors, Stony Brook's membership in the Association of American Universities (AAU) places it among the top 65 research institutions in North America. The University's distinguished faculty have earned esteemed awards such as the Nobel Prize, Pul itzer Prize, Indianapolis Prize for animal conservation, Abel Prize and the inaugural Breakthrough Prize in Mathematics. Part of the management team of Brookhaven National Laboratory of the U.S. Department of Energy, Stony Brook is one of only eight universities that has a role in running a national laboratory. P roviding economic growth for neighboring communities and the wider geographic region, the University totals an impressive $7.23 billion in increased economic output on Long Island. Follow us on Facebook (  https://www.facebook.com/stonybrooku/ ) and Twitter(@stonybrooku). 
Established in 1965, the Stony Brook Foundation is a private 501(c)(3) nonprofit organization. It exists to advance the goals and strategic plan of Stony Brook University by raising and managing private funds on the University's behalf. Since its inception, the Foundation has raised nearly $1 billion in gifts and employs best practices and procedures to ensure all gifts to the University are wisely invested and distributed consistent with each donor's expressed intent.

Philanthropy that supports Stony Brook University's programs and builds its endowment has never been more important given the well-documented decline in state funding for public higher education. Although New York State is more generous to its state university system than those of other states, it funds less than 18 percent of Stony Brook's annual operating budget.