Skip Navigation
May 2019 Honorary Degree Recipients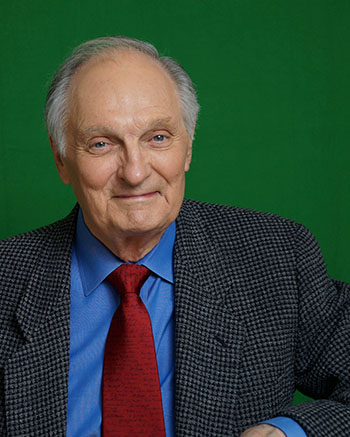 ALAN ALDA, DOCTOR OF FINE ARTS | MAIN COMMENCEMENT CEREMONY
Alan Alda  is an award-winning actor, director, screenwriter, author, and advocate for science communication and women's rights. He has earned international recognition for his multitude of accomplishments, has earned seven Emmy awards, and appeared in many well-known television series and films. In one year alone, he was nominated for an Oscar, Tony, and Emmy and wrote a best-selling book. In addition to Alda's achievements in the performing arts, he is an active women's rights advocate and has a great passion for science communication. He has worked to support equal rights for women and to help broaden the public's understanding of science. This includes hosting the PBS award winning series, Scientific American Frontiers, and running the international Flame Challenge. In 2009, Alda brought his experience and passion for science to Stony Brook University, helping to found the Alan Alda Center for Communicating Science. The Alda Center has become a global leader in communication training and research and has trained more than 12,000 scientists and health professionals. Alda has received many prestigious awards for his work in science communication, including the Scientific American Lifetime Achievement Award. Through his work at the Alda Center, Alan Alda continues to inspire scientists and health professionals in the Stony Brook Community and around the world.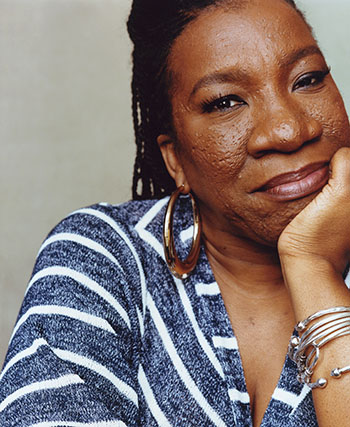 TARANA BURKE, DOCTOR OF HUMANE LETTERS | MAIN COMMENCEMENT CEREMONY
Tarana Burke  is an African-American civil rights activist, widely known for originating the "Me Too" movement to raise public awareness of sexual abuse. While this movement has gained recognition over the past year, Burke independently launched the "Me Too" campaign more than ten years ago to help underprivileged women of color who may have been affected by sexual abuse. In 2017, the popular hashtag #MeToo quickly went viral over social media, following a worldwide response to the flood of sexual misconduct allegations in the entertainment industry. This public reaction was both illuminating and empowering as it helped and continues to help shape public consensus toward intolerance of sexual abuse. The Me Too Movement has given women and men from all walks of life the courage to come forward and share their stories with the hope of promoting change and preventing further victims of sexual violence. As part of Burke's activism, she also serves as the Senior Director of the Girls for Gender Equity (GGE) in Brooklyn, which strives to help young girls and women of color, ranging from ages 8-19, increase their cognitive and social development through focused interventions. GGE offers programs that improve strength, skills, and self-sufficiency in girls to help guide them in making meaningful choices in their lives.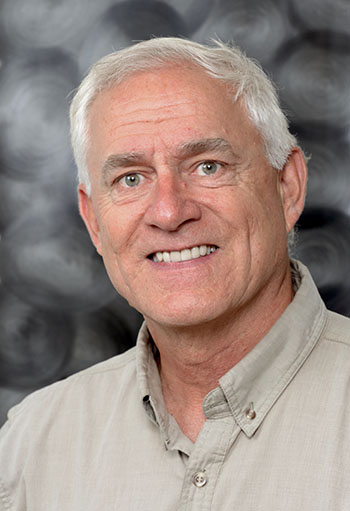 GREG MARSHALL, DOCTOR OF SCIENCE | DOCTORAL GRADUATION & HOODING CEREMONY
Greg Marshall  is known internationally as a leading animal conservationist, serving as a National Geographic Research Associate. Marshall earned his master's degree in Marine Science from Stony Brook University in 1988. During the course of his career, Marshall inspired millions of people worldwide through his 1986 invention of the  Crittercam .
The Crittercam is a small, lightweight camera that can be mounted directly on an animal in the wild. This non-invasive technology allows humans to experience the world through the animal's perspective. It provides access to the animal's surrounding environment, such as temperature, light level, depth of the ocean, and direction in which the animal is heading. 
Most National Geographic television specials that feature a look through the inhabitants eyes use Marshall's Crittercam invention. Marshall is a two-time Emmy Award winner. He has developed, produced, or otherwise been closely involved in more than 70 National Geographic documentaries that include the observation of sea lions, sharks, bears, penguins, turtles, lions, monkeys, and more. Additional contributions include more than 60 short films airing on PBS. Marshall's films are known to be visually engaging while communicating fundamental principles of biology and a strong conservation message.
---
2018 Honorary Degree Recipients
Atefeh Riazi | Doctor of Science
Tracy K. Smith | Doctor of Letters
2017 Honorary Degree Recipients
 2017 Honorary Degree Recpients
Michael J. Fox | Doctor of Fine Arts

Jonathan Oringer | Doctor of Science 

Dr. Arthur "Art" Kramer | Doctor of Science 

Dr. Frank Shu | Doctor of Science