Skip Navigation
Keynote Speakers
Leading Industry Perspectives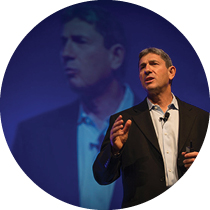 Opening Keynote
Dan Bodner
President & CEO, Verint Systems
Artificial Intelligence - Applications and Customer Engagement
Customer Engagement has become a priority for many companies worldwide, and a strategic objective for B2C (Business to Consumers) companies who seek to create brand differentiation based on superior customer service. Artificial Intelligence technology can disrupt the Customer Engagement market with new innovations such as Virtual Agents and Robotics Process Automation. Customer Engagement teams will be able to leverage natural language processing and machine learning to deliver significant cost efficiencies while improving the consumer experience and the consumer satisfaction with the brand. Mr. Bodner will discuss how Artificial Intelligence can help achieve strategic customer engagement objectives, and its impact on the customer engagement workforce and the consumers.
---
Verint is a global leader of Actionable Intelligence data mining software with over $1B in annual revenue, 5,000 employees and more than 10,000 customers worldwide. Mr. Bodner, Verint's President and CEO, started the company in 1994 with a focus on Actionable Intelligence innovation, reflecting his vision of helping organizations gain actionable insights from large amounts of structured and unstructured data. Under Dan's leadership, the company had a successful IPO in 2002 and is listed on the NASDAQ exchange under the symbol VRNT. Today, Verint is a recognized global market leader and visionary in two Actionable Intelligence growth markets: Customer Engagement and Cyber Intelligence. Mr. Bodner holds a B.Sc. degree in Electrical Engineering and a M.Sc. degree in Telecommunications and Computer Science.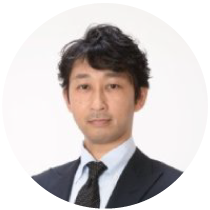 Closing Keynote
Kimihiro Okubo
President & CEO, DOCOMO USA
Working Toward a Smarter Society
More than just communication between people, IoT holds incredible value in its ability to connect things and potential to greatly impact society. We are beginning to see the true extent of this impact with the increased use of IoT across various industries in recent years.
The fifth-generation mobile communication network, essential to the further growth of IoT, is also currently in development with a target for commercial release in 2020. This presentation will cover mobile operators' views on the coming era of 5G in addition to how we envision using IoT to make a smarter society, what we are doing to expand IoT, and several case studies.
---
 Mr. Okubo has more than 20 years of experience at NTT DOCOMO, INC. NTT DOCOMO USA, Inc. investigates business development opportunities in the wireless space in the Americas. The company engages in conducting research on IT, and wireless business trends and regulatory environment; operates and markets mobile phone services to customers in the United States; and provides mobile solutions for corporate customers. It also provides portable Wi-Fi router and cellular phone rental services. The company was founded in 1999 and is headquartered in New York, New York. It has additional offices and customer support desks in Los Angeles, San Jose, and Torrance, California; Washington D.C.; Honolulu, Hawaii; New York, New York; Chicago, Illinois; and New Jersey. NTT DOCOMO USA, Inc. operates as a subsidiary of NTT DOCOMO, Inc.