Skip Navigation
Chief Technology Officer Panel
Visioning the Future Trends in Information Technology
The CEWIT2017 CTO Panel will feature an exchange on IT's transformative trends, operational models, and its critical intersections with business, society, economics, health, and media. CEWIT hosts this issue-relevant discussion with the strategic leaders that are positioning the industry to rapidly adapt and capitalize on emerging technology trends. Moderated by Rich Bravman, Chief Strategy Officer, Affinity Solutions, Inc.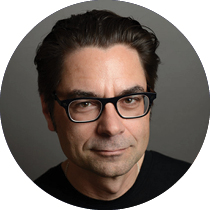 Panelist
Otto Berkes
CTO, CA Technologies
As chief technology officer of CA Technologies, Otto Berkes is responsible for technical leadership and innovation, further developing the company's technical community, and aligning its software strategy, architecture and partner relationships to deliver customer value.
Otto joined CA on June 15, 2015. As a 25-year industry veteran, he has a passion for innovation and development. He has extensive experience leading the development of cutting-edge products and technologies. An early champion of mobile computing, he led the development of touch-based technologies, user interfaces, hardware architectures, and physical designs that were the forerunners to today's tablets.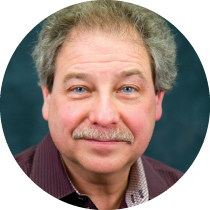 Panelist
Bruce Lieberthal
Vice President, Chief Innovation Officer, Henry Schein, Inc.
Bruce serves as the Chief Innovation Officer for Henry Schein, Inc., reporting to Jim Harding, Henry Schein's Global CTO. Previously, from 2009 until this year, he was the Vice President, Emerging Technologies for Henry Schein, Inc., reporting to the president of Schein's Global Practice Solutions Group. Bruce also has oversight responsibility for Henry Schein Medical Systems (MicroMD) and the DDX business. He led the ConnectDental team for 2 years and currently works closely with the Corporate Business Development Group advising them on technology opportunities. He started, at Henry Schein, as the Director of Product Management to the leadership team in Utah when Discus Dental Software was acquired by HSI in May 2007 and was promoted, in 2008, to Vice President of Product Management and Development, managing all of HSPS' software lines and development teams.
Bruce was the founder of Direct Vision Software, the General Manager of Discus Dental Software and has been a leader in dental technology for more than 30 years. He practiced dentistry for 14 years between 1984 and 1997, and brings much knowledge to the Henry Schein team.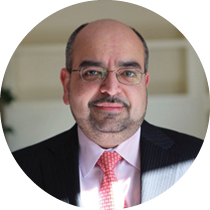 Panelist
Kamal Bherwani
CTO, 
Inversora Agroindustrial Global
Kamal Bherwani serves as the Chief Technology Officer of Inversora Agroindustrial Global (IAG, S.L.) leading technology strategy, architecture and operations, both on front-office side and the back-office parts of IAG's businesses. He also serves as Managing Director of Technology Investments and oversees all phases of investments in technology companies for the Group.
Mr. Bherwani's technology career spans over 25 years where he has served as a Senior Technology Manager of multi-bullion dollar enterprises, both in the public and private sectors and has served on the Board of several non-profit, technology and investment organizations. Mr. Bherwani served as the Chief Digital Officer of Promotora de Informaciones, S.A. (Grupo Prisa SA. PRISA) since January 2010. Mr. Bherwani has over twenty-two years of technology and operational experience.
He served as the Chief Information Officer of Health & Human Services and Executive Director of HHS-Connect for the City of New York, where he implemented several award-winning initiatives that have been globally and nationally recognized. He served as Chairman and Chief Executive Officer of Relativity Development Corporation and Chief Information Officer of Bridas Corporation. He serves as the Chairman of HZO, Inc. He serves as the Chairman of Magine TV and is on the Board of Directors of Bounty Hunter and Chatterbox, Punch.in, Carteirra.
Mr. Bherwani is Advisor to the Mayor's Office of the City of New York, Stony Brook University's Center of Excellence in Wireless and Information Technology (CEWIT) Advisory Board and on the Board of Advisors of Violy and Company. Mr. Bherwani also serves on multiple Advisory Boards, including IBM Cloud and Smarter Infrastructure Advisory Board and Dell's President's Advisory Board. He serves as a Director of HzO, Inc.
Panelist
Dr. Purna Prasad
Vice President & CTO, Northwell Health
Dr. Purna Prasad is a recognized leader and researcher in the field of clinical information technology and biomedical engineering with three decades of experience, now serving as the Vice President and Chief Technology Officer for information technology at Northwell Health. Dr. Prasad has directed best-practice projects and enterprise change management efforts to ensure continuity of mission-critical clinical systems serving the highest caliber of patient diagnostic, monitoring, and therapeutic support. Purna's pioneering work in biomedical research resulted in the first networked physiological monitoring system for acute care, distant patient care using telemedicine, computerized brain monitoring system, sleeping brain monitoring and diagnosis, and application of robotics in medicine.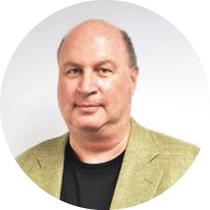 Moderator
Rich Bravman
Chief Strategy Officer, Affinity Solutions, Inc
Panel moderator, Rich Bravman serves as the Chief Strategy Officer of Affinity Solutions, Inc. He served as the Chief Operating Officer at Affinity Solutions, Inc. since August 2013. Mr. Bravman was an Executive Advisor at Forté Ventures LP. He served as the President and Chief Executive Officer of Pivot3, Inc. He served as the Chief Marketing Officer and Vice President of Corporate Development at NCR Corp. since December 2009. He is an entrepreneurial leader with over 37 years of functional, general management and board level experience in technology companies ranging in scale from start-up to global S&P 500 public companies. He has a proven track record in strategy formation, team building, fund raising, marketing, engineering, corporate development, product planning and operations.