Skip Navigation
Jack Coulehan, MD, MPH,FACP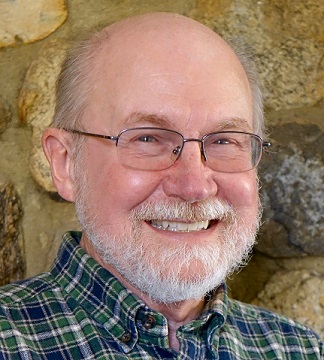 Professor
Department of Family, Population and Preventive Medicine
Director Emeritus
Division of Medicine in Society
Literature and Medicine
Empathy
Narrative
Clinical Ethics
E-mail:john.coulehan@stonybrookmedicine.edu
Jack Coulehan is a Professor Emeritus of Family, Population, and Preventive Medicine at Stony Brook University, and Senior Fellow of the Center for Medical Humanities, Compassionate Care, and Bioethics. Jack graduated from St. Vincent College (BA) and the University of Pittsburgh (MD, MPH), completed his residency in internal medicine at the University of Pennsylvania and Wake Forest University, and did a fellowship in community health at the University of Pittsburgh.  On the medical faculty at Pitt, he co-founded the Center for Medical Ethics and the Western Pennsylvania Ethics Consortium. Along with Marian Block, Jack developed one of the first doctor-patient communication courses required for students in American medical schools, as well as one of the first standardized patient programs.
In 1991, Jack moved to Stony Brook, where he established and chaired the hospital's ethics consultation service, and developed the medical school's ethics and humanities curriculum, one of the earliest and most comprehensive such curricula in the United States at the time. He also directed the Institute for Medicine in Contemporary Society, the precursor to today's Center for Medical Humanities, Compassionate Care, and Bioethics.
Jack is the author of over 250 articles and book chapters in the medical literature, ranging in topic from his early epidemiological studies of illness among Navajo Indians and clinical trials of depression treatment in primary care to clinical ethics, the physician-patient relationship, medical humanities, and poetry in medicine.
Jack's poems and essays appear frequently in medical journals and literary magazines, and are widely anthologized. Twice a finalist in national small press poetry contests, Jack is the author of seven collections of his poems, including most recently The Talking Cure: New and Selected Poems (2020). His award-winning textbook The Medical Interview: Mastering Skills for Clinical Practice is now in its 5th edition. Jack edited Chekhov's Doctors, a collection of Anton Chekhov's stories with physician protagonists, and co-edited three anthologies of poems by physicians, Blood & Bone, Primary Care, and Grit, Gravity, and Grace.
Among his honors are the Aesculapius Award for Excellence in Teaching, the U.S. Public Health Service Distinguished Service Award, NEH Fellowship in Medical Humanities, Pennsylvania Council for the Arts Fellowship Award for Poetry, the Merck Residency at Yaddo, Annals of Internal Medicine Poetry Prize, the American Nursing Association's Award for Best Book of the Year, the American Academy of Hospice and Palliative Medicine's Humanities Award, Master Scholar Award of the Philadelphia College of Physicians, Whitman Society of Learners Award, Gold Foundation Humanism Award, Lawrence Hergott Prize for Humanism, and the American College of Physicians Nicholas Davies' Award for "outstanding  lifetime contributions to humanism in medicine."
Master's Courses
Literature, Compassion and Medical Care