Skip Navigation
Black History Month Closing Program
Keynote Speaker
Dr. Abena Ampofoa Asare

Associate Professor of Modern African Affairs
Department of Africana Studies
Stony Brook University
Monday, February 27
12:00 pm to 2:00 pm
Stony Brook Union Ballroom
RSVP on SB Engaged here.  Seating is limited and on a first-come, first-served basis. Featuring student performances and awards presentations. A light lunch will be served. 

Dr. Abena Ampofoa Asare is Associate Professor of  Modern African Affairs at Stony Brook University. Her research and writing span questions of human rights, citizenship and transformative justice in Africa and the African diaspora.  Her work can be found in The Radical Teacher, Los Angeles Review of Book, The International Journal of Crime, Justice and Social Democracy, African Arguments, among other places. In 2018- 2019, she was Scholar-in-Residence at the New York Public Library's Schomburg Center for Research in Black Culture. She has been a faculty mentor for CODESRIA, the Council for Development of Social Science Research in Africa. Her first book Truth Without Reconciliation: A Human Rights History of Ghana was chosen as a Choice Outstanding Academic Title 2018 by the American Library Association. Her upcoming book When Will the Joy Come: Black Women in the Ivory Tower  (University of Massachusetts Press) is forthcoming in August 2023. 

In the Black Studies tradition of breaking down the walls between the university and the local community, Abena is an active part of racial justice and environmental justice organizing in Suffolk County. In 2022, Abena was named the Advocacy Awardee by the National Council of 100 Black Women- Suffolk County Chapter. She is currently writing a new book about histories of anti-carceral thought and practice in the African continent. 
---
Black History Month Opening Program
Keynote Speaker
Stephanie Brumsey '09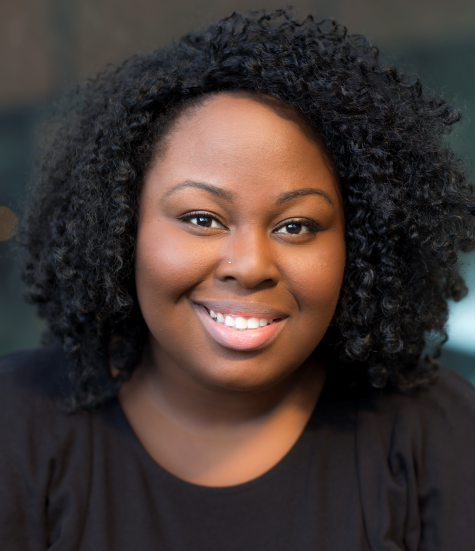 MSNBC Segment Producer and
Stony Brook University 40 Under Forty Honoree
Wednesday, February 1
1:00 pm to 2:30 pm
Ballroom A, Student Activities Center
Please RSVP here.
Stony Brook University begins Black History Month 2023 with this opening program, featuring keynote speaker Stephanie Brumsey '09.
Ms. Brumsey is an award-winning Segment Producer for MSNBC, with extensive multimedia experience, newsgathering skills, and a strong command of social media. She has covered numerous news topics including the Jan 6 insurrection, the
presidential campaigns of 2020 and 2016, the inaugural Women's March, and Barack Obama's presidency. She has produced national and international segments with a wide array of guests including President Biden, Vice President Harris, former president Barack Obama, Secretary Hilary Clinton, President of Brazil Michel Temer, and Prime Minister of Japan Shinzo Abe, to name a few. 

In 2017, Stephanie and her team were awarded the Reuters Journalist of the Year Award for Innovation in Storytelling. The following year, she received the 2018 Front Page Award for Online Video, in recognition of a series of videos on personal finance issues, including "All the Things You Didn't Learn in School." She also has served as Vice President of Special Events for the Newswomen's Club of New York.

Ms. Brumsey is  a Stony Brook University alumnus with a B.A. in Journalism. She also is a 40 Under Forty Honoree, a coveted recogniton in celebration of alumni  under 40 years of age who have made an impact since graduating from Stony Brook University. Stephanie currently lives in Harlem, NY and is a theater enthusiast.
To attend this event, please RSVP here. Thank you.