Skip Navigation
Black History Month Closing Program
Keynote Speaker
Jodi-Ann Burey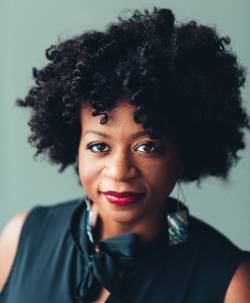 Speaker. Writer. Disruptor.
Thursday, February 25
7:00 pm to 8:30 pm
(A Virtual Program)
Register in advance here .
Jodi-Ann Burey (she/her) has a mission to disrupt "business as usual" to achieve social change. She is a sought-after  speaker and writer who works at the intersections of race, culture, and health equity. She is the creator and host of  Black Cancer, a podcast about the lives of people of color through their cancer journeys, which was recently featured on   POPSUGAR  and   NBC – Dallas. Jodi-Ann also   teaches  at the University of Washington on communication strategies for racial equity. Her TEDx talk, " Why You Should Not Bring Your Authentic Self to Work," embodies her disruption of traditional narratives about racism at work.
Jodi-Ann holds a Masters in Public Health from the University of Michigan. She prides herself on being a cool auntie, a twist-out queen, cancer survivor, adventurer and reluctant dog owner. Jodi-Ann is currently working on her first book.
Register in advance here .
Coordinated by the Office of Multicultural Affairs, Department of Africana Studies, and the Black History Month Committee. Funded by the Office of  Multicultural Affairs.
---
Black History Month Opening Ceremony
Keynote Speaker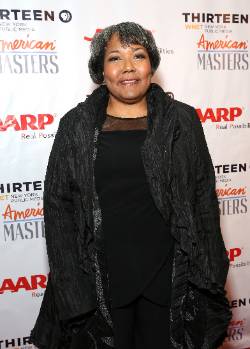 Julieanna L. Richardson, JD 
Founder and Executive Director, The HistoryMakers
Wednesday, February 3
1:00 pm to 2:20 pm
(A Virtual Program)

Stony Brook University begins Black History Month 2021 with this webinar that will highlight The HistoryMakers, our nation's largest African American Video Oral History Collection of scholarly materials that provide insight into African American history, culture, and creativity. Acquired by the Stony Brook University Libraries and celebrating its 20th Anniversary,  The HistoryMakers  is a rich database that highlights nearly 2,700 historically significant African Americans in education, science, business, politics, arts, entertainment, sports, the military, and other fields.
Julieanna L. Richardson created a unique path to founding and heading up the largest national collection effort of African American video oral histories on record since the WPA Slave Narratives. Richardson graduated from Brandeis University in 1976 with her B.A. degree in Theatre Arts and American Studies. Richardson received her J.D. degree in 1980 from Harvard Law School and began her career as a corporate lawyer at the law firm of Jenner & Block prior to serving in the early 1980s as the Cable Administrator for the City of Chicago's Office of Cable Communications. The recipient of numerous honors and awards, Richardson has received three honorary doctorates of humane letters – from Howard University, Dominican University, and her alma mater, Brandeis University, where she served as the 65th Commencement speaker in 2016. She was awarded the 2014 Legacy Award from Black Enterprise Magazine, and was profiled in 2014's American Masters: The Boomer List, a PBS documentary and exhibition at the Newseum in Washington, D.C. Richardson is committed to preserving and sharing this history and is leaving a unique and lasting legacy for generations to come.
Coordinated by the Office of Multicultural Affairs, Department of Africana Studies, and the Black History Month Committee. Funded by the Office of the Vice President for Equity & Inclusion/Cheif Diversity Officer and the Office of Multicultural Affairs.