Skip Navigation
Spoken Word/Open Mic Contest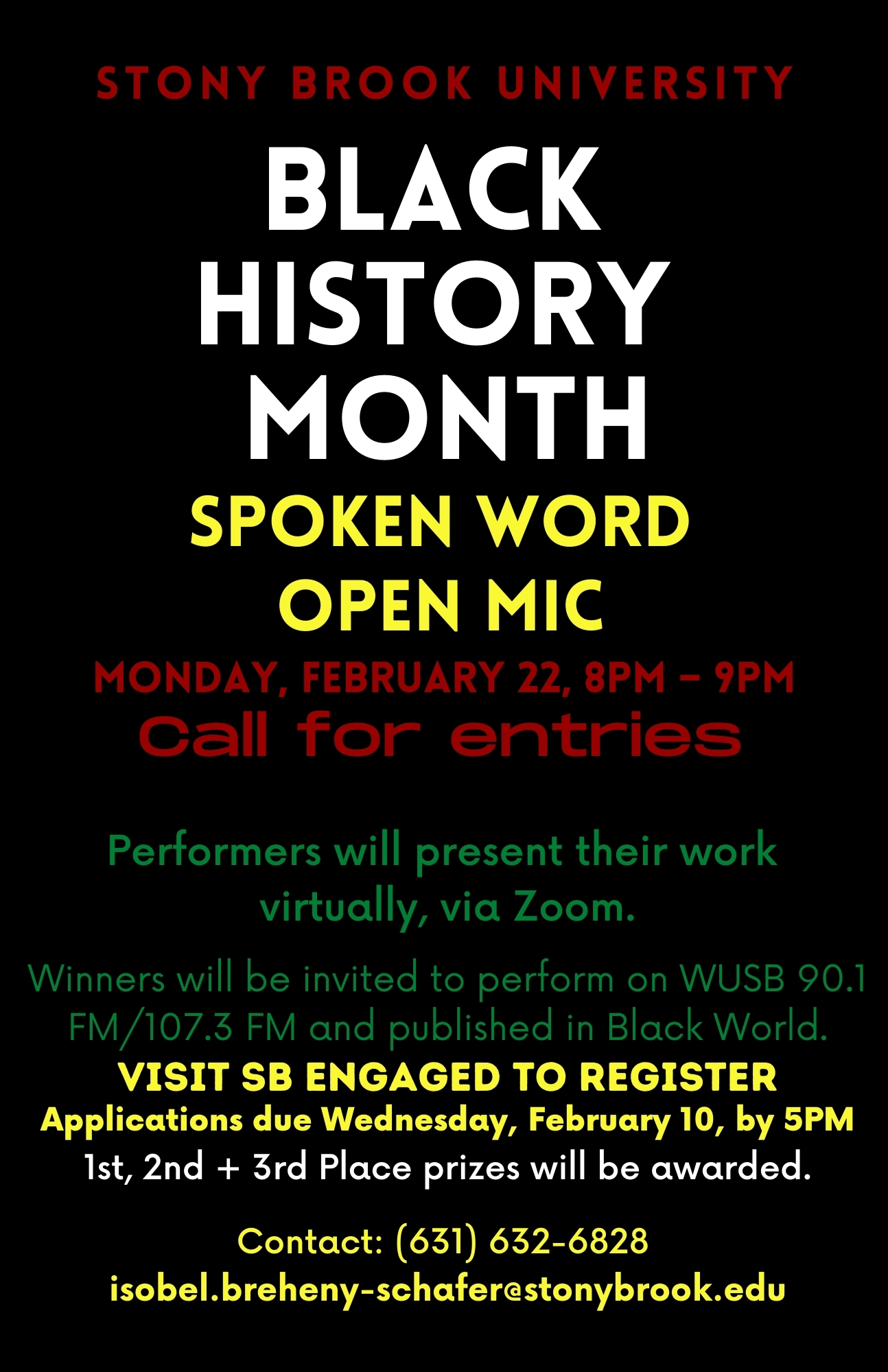 Monday February 22, 202
8:00pm - 9:00pm

Performers will present their work virtually, via Zoom
First, second, and third prizes will be awarded.
Winners will be invited to perform on WUSB 90.1 FM/107.3 FM.
REGISTRATION DEADLINE: FEBRUARY 10, 2021 by 5pm

Contact: (631) 632-6828
isobel.breheny-schafer@stonybrook.edu
The Black History Month Spoken Word/Open Mic Night is an opportunity for SBU students to showcase their gifts and intellect  through spoken word and diverse modes of expression.  There is a general theme that we want contestants to focus on, so please read the guidelines.  We also encourage those that just want to perform to also sign up and share their gifts and talents. 
Guidelines
Performances must be respectful and under 5 minutes long.  Only SBU students currently enrolled and in good academic standing are eligible to perform.  Past winners are not eligible to compete and past participants must perform a new work this year. 
Pieces should focus on the theme of 'Black Creativity' -  what it means to you. Some ideas of context could be your identity/intersectionality, political views, cultural, historical, socioeconomic issues.