Skip Navigation
The Reverend Ms. Brenda D. Ford, M.S., M.Div, CWEC
Director and Protestant Chaplain of Protestant Campus Ministry @ Stony Brook University
Faculty, Stony Brook University – Undergraduate Colleges & Africana Studies
Hospital Chaplain: NYU Langone Long Island & Glen Cove Hospital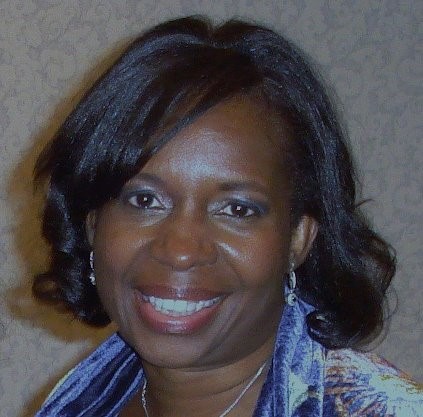 Rev. Brenda D. Ford graduated from Union Theological Seminary in May 2008 with a Master of Divinity in Church & Society and Practical Theology. She also holds a Master of Science in Community Health Administration for Long Island University and Bachelor of Science in Health Services Management / Gerontology from SUNY – Utica/Rome.
Rev. Brenda is an ordained Itinerant Elder in the African Methodist Episcopal Church and has held pastoral appointments as Senior Pastor. In addition, Brenda has received a call to serve in the field of chaplaincy. Her work in chaplaincy includes over 12 years as an Academic Chaplain. She has worked in correctional chaplaincy at Nassau County Correctional Facility (NCCC). She has served on the Long Island Council of Churches as Lead Chaplain and Food Pantry Director. Rev. Fords works on call as a hospital chaplain at NYU Langone Long Island Medical Center and Northwell Health – Glen Cove Hospital. She completed her clinical pastoral education at Stony Brook Medicine.
She is a contributing author in two international books: "Releasing Strongholds, Letting Go of What's Holding You Back" and "Surviving Shipwrecks: Weathering the Storms of Life." While in seminary she assisted in planting the first AME Spanish speaking mission church in Washington Heights, New York.
Rev. Brenda currently serves as the Campus Minister and Director of Protestant Campus Ministry at Stony Brook University. In this capacity, Brenda provides pastoral and spiritual care to students, staff and faculty, alumni, advises student clubs. Additionally, she teaches courses in the undergraduate college (Varieties of Religion & Introduction to Stony Brook University) and in Africana Studies. Furthermore, she has served as guest preacher and lecturer at a variety of religious and secular seminars, educational and missions conferences and international conferences.
Rev. Ford has been featured in the newspaper, radio, and television segments. Her areas of professional experience include work in the criminal justice system, child welfare, gerontology, ethnography, community health and higher education.  She is often sought out by medical professionals / clinical researchers for community engagement / liaison to clergy within African American settings for collaboration, education, and other needs. Her current engagement liaison projects focus on prayer and pain and advanced care planning video education in Black churches (ACP Decisions / Mayo Clinic). She maintains a spiritual soul care coaching and consulting practice and has a diversity of experience in non and for-profit settings.
Rev. Ford enjoys visiting the aquarium, riding the roller coaster, pac-man, solitaire, a cup of tea, listening to music, a cozy blanket and book, soul care meditation.
I heard the voice of the Lord saying "Whom shall I send? And who will go for us?" And I said, "Here am I. Send me!" Isaiah 61:8 NIV
Back to Main Page