Skip Navigation
Your everyday impact on our campus is invaluable. But when you join the thousands of fellow Stony Brook employees who make a donation to the University, you've truly gone far beyond.
By giving any amount you are comfortable with to an area on campus that matters the most to you, you help create the margin of excellence in all we do for our students, our faculty and for each other.
Please make your gift today. It's easy to set up payroll deductions, or make a one-time payment.
Together, we go far beyond.
Who Will You Support?
You have the opportunity to give support on campus and beyond. Click on the tabs below to learn more!
Stony Brook Fund for Excellence

Your College or School's Fund for Excellence

Student Scholarships

Student Life

Seawolves United

Stony Brook Medicine

Staller Center
Why We Give
"A public university like Stony Brook is the ideal institution to provide research and educational opportunities that enlarge the talent pool in our society. I would like to see all young people have the opportunity to develop the skills and confidence they need to make it in the world, and to open their eyes to what they can achieve." 
— R. David Bynum, PhD, John S. Toll Professor

Testimonials: Read why more faculty and staff are giving to Stony Brook. 
FAQ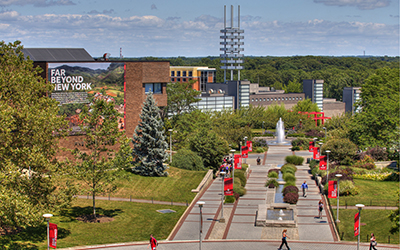 Why should I give? What are my payment options? Does my SEFA gift count? Will payroll deduction automatically renew? 
Learn the answers to these and other frequently asked questions about faculty and staff giving. 
How to Give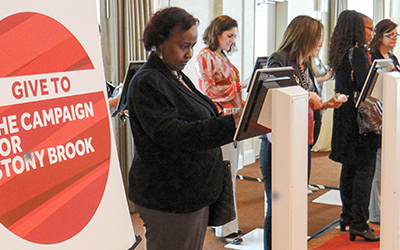 Call Kathy Weber at 631.632.4887.