Skip Navigation
COMMITTED TO EXCELLENCE IN LEARNING AND TEACHING.
Mission 
The Center for Excellence in Learning and Teaching (CELT) encourages inclusivity, experimentation, innovation, and evidence-based practices in all learning environments, and our staff expertise informs and supports this work leading to success in teaching and the student learning experience. 
Vision
The Center for Excellence in Learning and Teaching (CELT) is dedicated to the belief that excellent teaching in all its forms is vital to student success. CELT seeks to build inclusive,  engaging, and innovative learning environments, and provide opportunities for all educators to flourish in an increasingly challenging educational environment.
Our Staff
At CELT, we have staff that can assist you with designing your online course, administering OpScan or accommodation exams, getting started with active learning technologies and strategies, and much, much more.


Kimberly Bell, Ph.D.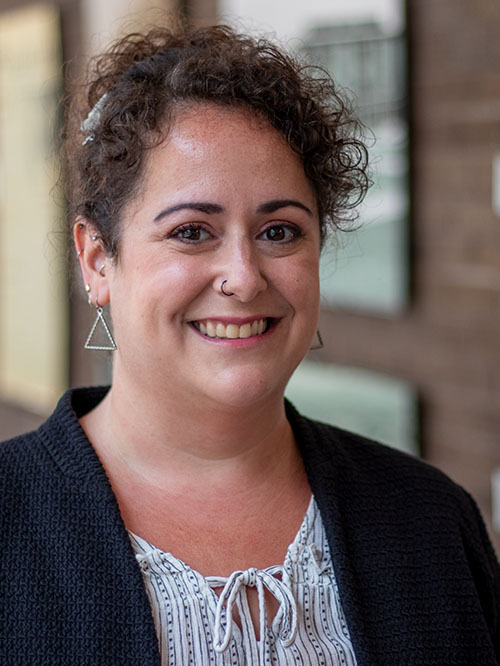 Teaching Assistant Development Specialist
(631) 632-1588
kimberly.bell@stonybrook.edu
Kim is the Teaching Assistant (TA) Development Specialist in CELT, with over 15 years of experience in higher education. She is passionate about undergraduate success, graduate and postdoc professional development, science communication, and inspiring students to become involved in research. She leads our teaching professional development and TA training initiatives for TAs and Postdocs as well as helps faculty incorporate inclusive teaching practices, active learning, and formative assessment in both in-person and online courses. Additionally, Kim is an instructor in Undergraduate Biology and the Undergraduate Colleges. Her research areas are: developing and evaluating the effectiveness and effect on teaching confidence of both online and face-to-face graduate teaching assistant pedagogy training, as well as determining effects of active learning on student perceptions and outcomes. Kim collaborates closely with our Center for Inclusive Education, where she leads pedagogy training for the IRACDA postdoctoral program and the AGEP graduate program. Prior to her current position, she was Postdoctoral Associate in CELT, Adjunct Faculty in Biology at SBU, Workshop Supervisor for the Alan Alda Center for Communicating Science at SBU, and Lab Technician at Cold Spring Harbor Laboratory. She earned her PhD in Genetics from Stony Brook University, MS in Neuroscience and Behavior from University of Massachusetts Amherst, and BS in Psychology/Biology from Stony Brook University. 
---
Amie Vedral Cohen, PH.D.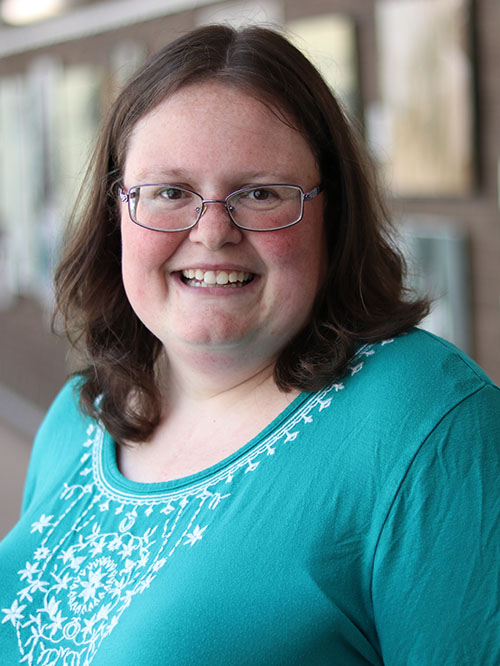 Assistant Director of Faculty Development - Testing Assessment, & Evaluation
(631) 632-1837
amie.cohen@stonybrook.edu 
Amie is the Assistant Director of Faculty Development - Testing, Assessment and Evaluation. She has worked at Stony Brook University since 2009. Her previous positions were with the Career Center and the Undergraduate Colleges. Amie recently earned her PhD in Social Welfare from Stony Brook University, and her research interests focus on the academic success of underrepresented students. She also holds a Masters in Mental Health Counseling from SUNY New Paltz. Amie is passionate about student-centered learning and the diversification of assessment methods in college courses.
---
Luis ColÓn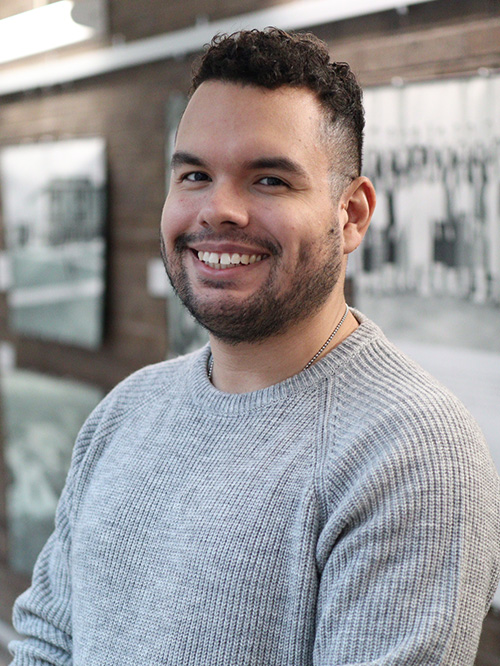 Instructional Designer
(631) 632-2073
luis.colon@stonybrook.edu
Luis Colón joined CELT in January of 2023. He started his career as a secondary English teacher in the Amityville Union Free School District. In addition, he also held the position of Audio/Visual Coordinator which focused on the set up and utilization of sound and video equipment within the school as well as during various live events. He also ran the Morning Announcements Club which focused on the development and editing of video announcements and other schoolwide videos and media.
He earned his Bachelor of Art in English with a concentration in Secondary English Education (7-12) from Stony Brook University, Master of Science in TESOL Education (K-12) from Touro College, and a Master of Science in Instructional Technology from Touro College.
His interests include student engagement, mixed media content development and curation, gamification, addressing the needs of diverse learners, and humanizing the learning experience.
---
Marla Gorman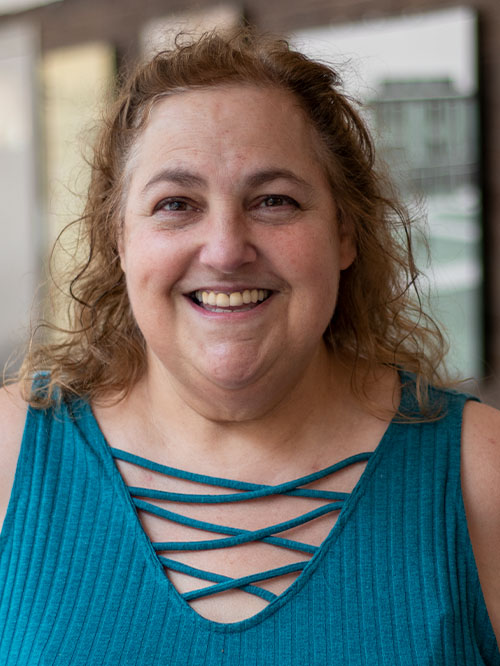 Testing Center Coordinator
(631) 632-1861
marla.gorman@stonybrook.edu
Marla Gorman is Stony Brook's Testing Center Coordinator and has been a member of the SBU Community since 2007. Her responsibilities include supervising staff, coordinating testing services, and assisting in the development of and implementation of procedures, goals and objectives. Prior to her work on campus, she attended Albany State then worked twenty years in the marketing field.  She has been an active member of the Three Village area since 1988.
---
Kristin Hall, PH.D.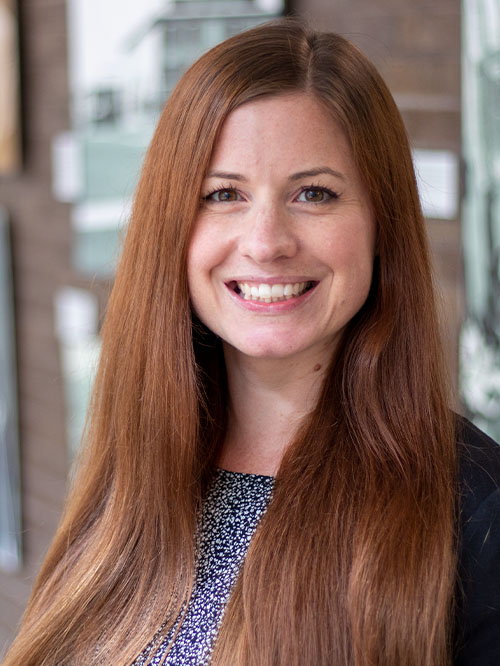 Instructional Designer
(631) 632-2071
kristin.hall@stonybrook.edu 
Kristin has over 15 years experience in higher education and is currently an Instructional Designer at Stony Brook University. She has held other roles at Stony Brook including Lead Academic Advisor and Library Assessment Specialist. She earned her Bachelor of Science in Visual Arts from SUNY New Paltz, Master of Science in Academic Advising at Kansas State University and PhD in Curriculum, Instruction and the Science of Learning from the University at Buffalo. She also holds a Teaching Online Certificate through Quality Matters and a Graduate Certificate in College Teaching from the University at Buffalo.
Her main research interests are in online education/quality course design, cognitive load theory/working memory, multimedia learning, evidence-based learning strategies, self-regulation, and academic motivation. You can connect with her on LinkedIn.
---
Hyunjin Jinna Kim, PH.D. 
Postdoctoral Associate
hyunjin.kim.4@stonybrook.edu
Jinna is currently a Postdoctoral Associate at Stony Brook University. She previously taught English as a Foreign Language in South Korea for three years in a K-5 setting. She also taught English as a Second Language, academic composition, multicultural education, teaching methods and assessment, and teacher preparation practicum in higher education for five years. She is interested in and has presented several professional development workshop sessions to teachers and postsecondary level instructors to promote culturally and linguistically responsive pedagogy for diverse learners. 
Jinna earned her Bachelor's degree in Early Childhood Education from Ewha Womans University in South Korea. She received her MA in TESL (Teaching English as a Second Language) from the Pennsylvania State University and her Ph.D. in Curriculum and Instruction from the University of Florida. 
Her research broadly focuses on the advocacy of marginalized populations and social justice education in various educational settings including teacher education and preparation, PreK-12 education, and postsecondary education. She studies issues related to minoritized linguistic, cultural, ethnic, and racial identities in education and explores ways to provide equitable and inclusive education.
---
Yiren Kong, PH.D.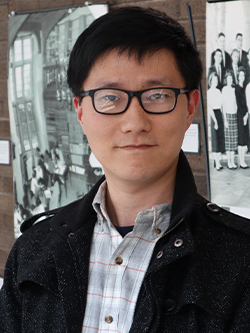 Postdoctoral Associate
(631) 632-2786
yiren.kong@stonybrook.edu

Yiren is an educational researcher with research interests in educational technology and language education. He recently joined CELT as a postdoctoral researcher after graduating from University at Buffalo (UB) with a Ph.D. degree in CISL (Curriculum, Instruction, and Science of Learning). Yiren also holds a master's degree in TESOL (Teaching English to Speakers of Other Languages) from UB. Throughout the years, Yiren had published his research in journals such as Computers & Education, International Journal of Educational Research, Discourse Processes, and Linguistics and Education. He had also presented his research at various international and national conferences. In addition, Yiren had served as a reviewer for multiple conferences as well as journals such as Computers & Education, American Educational Research Journal, and Review of Educational Research. Yiren is always looking for opportunities to collaborate on educational research projects. If you are interested in chatting about a research idea or want to collaborate with CELT on any research project, feel free to reach out to Yiren at yiren.kong@stonybrook.edu! 
---
Joseph C. Lodato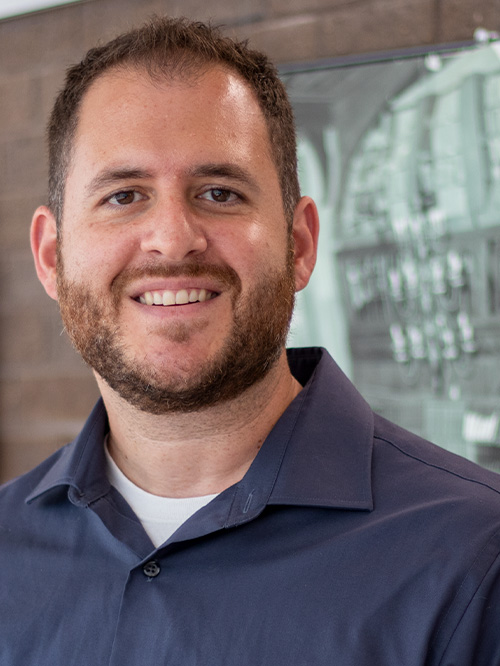 Instructional Support, Video & Media Specialist
(631) 632-4649
joseph.lodato@stonybrook.edu
Joe started his career at Stony Brook University in 2007 as an Academic Advisor in Academic & Transfer Advising Services.  Joe's position has evolved to include the management of the campus-wide student support system, Navigate.  In addition, he manages the design and development of several university websites and enjoys creating educational video content for students, faculty, and staff throughout campus.
---
Rose Tirotta-Esposito, Ed.D.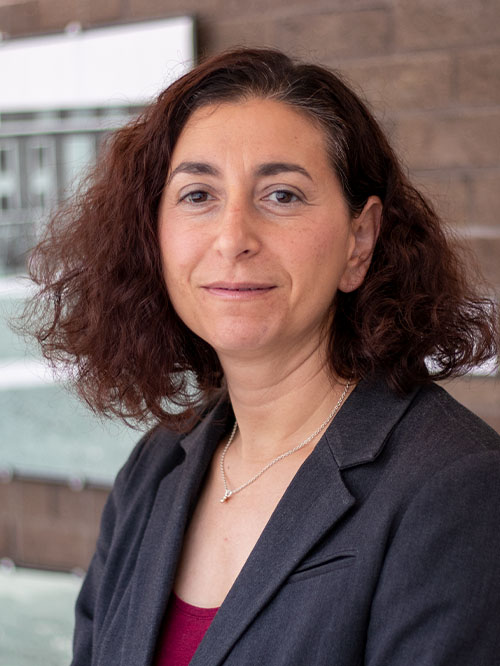 Director
(631) 632-2074
rose.tirotta-esposito@stonybrook.edu 
Rose has over 20 years of experience in teaching, instructional design, and management, both in K-12 and higher education. She is currently the Director of CELT, leading the team that supports educators with traditional, blended, and online curriculum design and integrating student-centered learning into their curriculum. Rose has an Ed.D. in Learning and Teaching, Teacher Education with a concentration in English Education from Hofstra University and an MS in Education, Secondary English Education/Technology from St. John's University. Her research interests include active learning and learning space design, online and blended learning, gamification, transmedia, and how electronic communication modalities affect teaching and learning.
You can connect with her via email: rose.tirotta-esposito@stonybrook.edu or on LinkedIn.
---
Jenny Zhang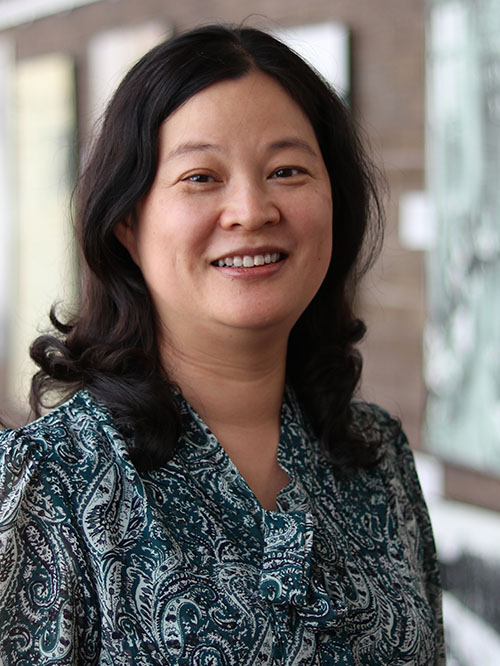 Instructional Designer
(631) 632-2782
yi.zhang.13@stonybrook.edu
Jenny Zhang joined Stony Brook University Center for Excellence in Learning and Teaching (CELT) as an instructional designer in June 2022. She brings 17 years of higher education experience to her current role, having served as an instructional designer at St. John's University, New York (2016 – 2022), an instructional designer at Broward College, Florida (2013 – 2016), and an instructional designer at Vaughn College of Aeronautics and Technology, New York (2002 - 2010). 
Zhang earned her bachelor degree in Economics from Zhejiang University, China. She received her M.B.A. in computer information systems from St. John's University, New York, and M.S. in Instructional Technology from Touro College, New York. 
Her research interests are AR/ VR immersive learning, humanizing online learning experience, student engagement, and learning analytics.
---
Dini Diskin-Zimmerman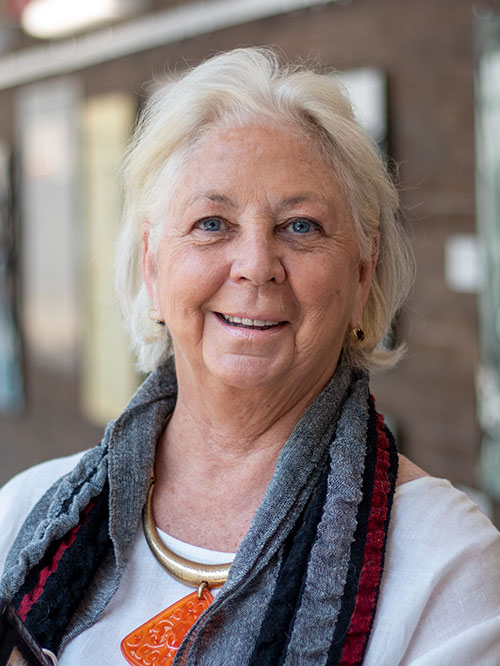 TV Producer/Director
(631) 632-1026
jan.diskin-zimmerman@stonybrook.edu
Dini started her career at ABC News in Washington as their News Radio Director for a 4-format news rotation during the exciting Judiciary Hearings and Watergate. She then moved to television at ABC in Washington as Associate Director for the ABC Evening News and later, America Held Hostage which became Nightline. Following her time at ABC, she then moved to Atlanta to direct for the upstart CNN. Dini directed their very first news show and a daily 3-hour news block for 5 years. Returning to her hometown on Long Island, she worked as a political director and designer of the booking system at the News 12 Long Island start-up. From there she worked as a director at the Book Channel and the Court Channel, and finally at The Food Network as their lead director. In 1999, Dini came to Stony Brook University to start-up two defunct television studios which are now active daily in support of the School of Communications and Journalism for daily classes and the other for support of the entire campus community. She also teaches, produces videos, and supports the efforts of faculty to fulfill their video needs in the areas of teaching, learning, and research.  
---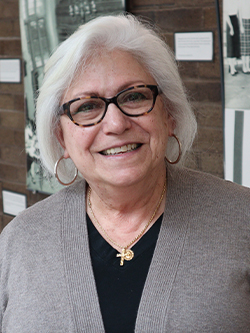 LORRAINE CARROLL
Opscan Supervisor
(631) 632-8032
lorraine.carroll@stonybrook.edu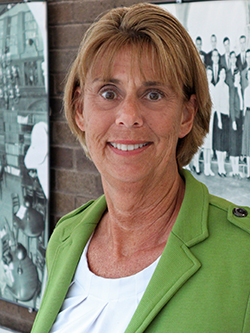 Margaret M. Puglisi
Senior Staff Assistant
(631) 632-7643
margaret.puglisi@stonybrook.edu
Goals
Diversity, equity, and inclusion are basic values that underpin all our work.  
Advance teaching excellence for educators by creating programs and resources that promote effective instruction, student engagement, and quality course design for all learning experiences.

Conduct and disseminate rigorous educational research independently and in collaboration with campus and external partners to promote educational excellence in higher education. 

Support educators in using data and student feedback to assess learning, continuously improve courses and programs, and promote academic success.

Collaborate with and support educators in the use of educational technologies to facilitate engagement and innovation in their courses.