Skip Navigation
Spotlight
---
Alumni Spotlight Series

Product Design from Idea to Commercial Manufacturing
Stephanie Song '14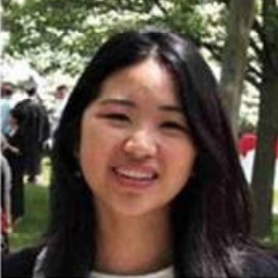 Stephanie graduated from the Chemical and Molecular Engineering (CME) program at SBU concentrating in Biomaterials with a minor in Business. Stephanie was a WISE program recipient and was involved in several organizations such as AIChE (VP and ChemE Car) and Society of Women Engineers (Secretary).
Currently, Stephanie
is a Quality Engineer at 3M responsible for design and product assurance. Stephanie will give an overview about the path from design to manufacturing, what happens after a product is launched, how is quality engineering as the unconventional role, and how to become more than what you are on paper.
Events & Seminars
Prof. Edward Maginn (
University of Notre Dame)
Understanding Structure and Dynamics of Novel Battery Electrolytes: Water-in-Salt and Deep Eutectic Liquids


Dilip Gersappe
Chair, Department of Materials Science and Chemical Engineering