Skip Navigation
Back to Search Innovations
Novel Process for Measuring Nitrate/Nitrite and Ammonium in Wastewater Simultaneously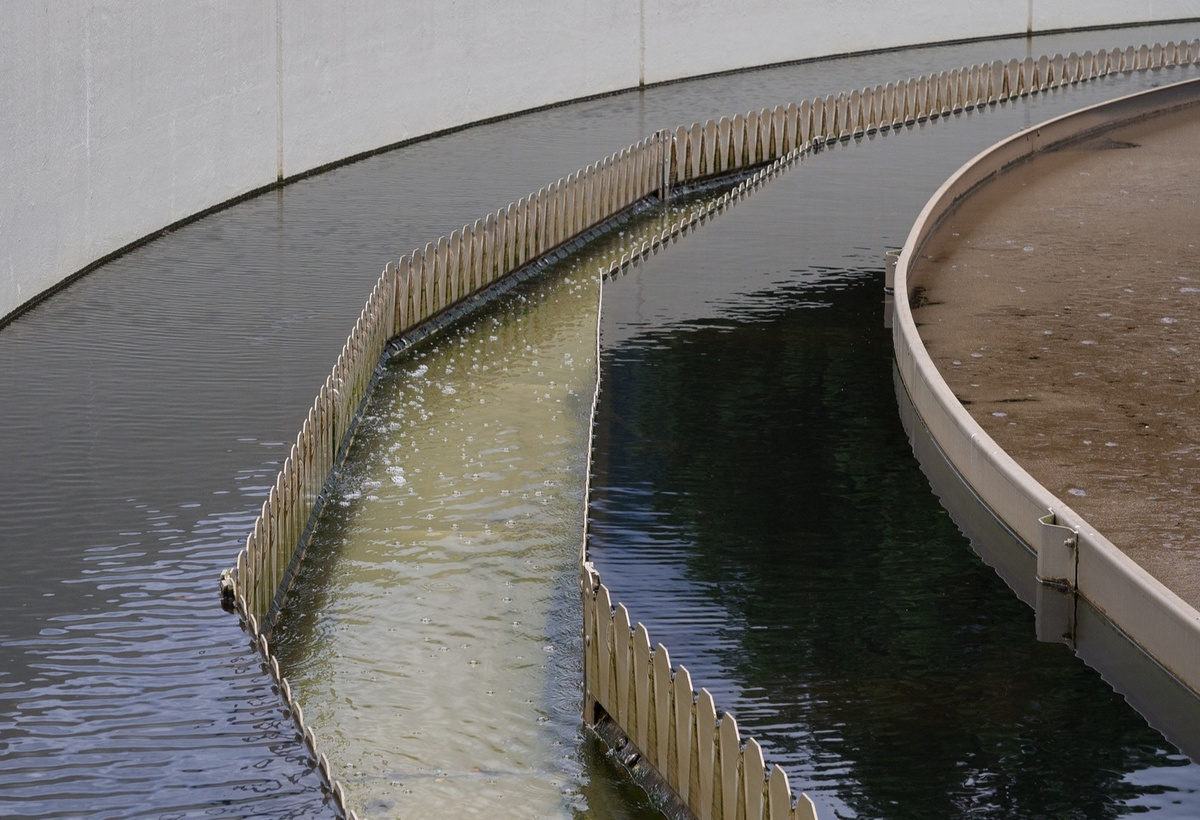 Source: Hermann Hammer, https://pixabay.com/photos/sewage-plant-wastewater-2224933/, Pixabay License
Background
Due to the growing problems with the conventional processes for treating wastewater, there has recently been a spur in the development and design of a low‑cost nitrogen sensor package that can measure and monitor nitrate and ammonium in septic systems. Conventional processes for wastewater treatments are either too expensive, too ineffective, or simply too time-consuming. Therefore, there is a need for a method and apparatus that is cost‑effective and can improve the treatment of wastewater streams.
Technology
This method involves using very small quantities of inexpensive and innocuous chemical reagents to selectively separate and detect nitrate/nitrite and ammonium from wastewater in a compact sensor unit. The sensor shows a good liner response for both nitrate/nitrite and ammonium/ammonia in the range of 0 to 70 N-mg/L nitrogen (a range deemed indicative of market requirements) with a detection limit of 1 N-mg/L. It can be remotely operated to measure hourly, daily, or any scheduled time with high accuracy (bias < ±20%) and precision (RSD < 10%). The sensor is designed for in-situ, long-term deployment in wastewater systems with low maintenance (i.e. no more than quarterly) and remote data transmission. It has passed the performance criteria set by the USEPA and won Phase II of the "Advanced Septic System Nitrogen Sensor Challenge" sponsored by the US EPA in partnership with The Nature Conservancy (TNC), the U.S. Geological Survey (USGS) and others, and the technical performance has been thoroughly vetted by the EPA, Battelle and Massachusetts Alternatives Septic System Testing Center (MASSTC). The sensor is now undergoing the six-month verification of the technology's performance by the globally-recognized International Organization for Standardization (ISO) Environmental Technology Verification 14034 standard (ISO 14034).
Advantages
Low-cost. High accuracy and precision. High selectivity for nitrate/nitrite and ammonium. There is no interference from color, turbidity, and hydrate cations and anions. Wide response range. Fast and real-time measurement. Continuous and automatic measurement. Long-term continuous deployment and long lifetime. High stability and low maintenance. Simultaneous measurement of nitrate/nitrite and ammonium in a single sensor package.
Application
Can be used to measure nitrate/nitrite and ammonium/ammonia in wastewater, water treatment plants, advanced septic systems, and in surface water and ground water with minor modification.
Inventors
Qingzhi Zhu, Associate Professor, School of Marine and Atmospheric Sciences

Licensing Potential
Development partner Commercial partner Licensing
Licensing Status
Available for licensing.
Licensing Contact
James Martino, Licensing Specialist, Intellectual Property Partners, james.martino@stonybrook.edu,
Patent Status
Patent Application Published: WO2021/178345; US-2023-0088167-A1
Tech Id
050-9145