Skip Navigation
In the Spotlight
Take a look at SBU student Gabriela Dominguez's interview and learn about her path in STEM! 
---


Congratulations to Leslie Pesantez, our very own CSTEP student for winning honorable mention for the essay she submitted to the The Ronald O. Perelman Department of Emergency Medici e and the NYU Grossman School of Medicine . There were over 100 entries to the STEP and C/STEP Essay competition, spotlighting program participants throughout New York State,  the judges were impressed by how the COVID-19 pandemic has inspired young scholars to pursue a career in the health professions, science or technology.  
---
 Read all about SBU student Hillary Ramos Espinoza in her interview about her STEM path!
News & Announcements
2019 Novel Coronavirus Update - Remote Instruction
In an effort to increase precautionary health measures, reduce community spread of COVID-19, and ensure the successful conclusion of the spring 2020 semester for Stony Brook University students, beginning March 23, 2020 we will move to remote instruction. Classes will be held through the end of the semester to ensure academic continuity, and all classes and finals will meet remotely.
---
CSTEP Application
Apply to be a part of CSTEP today! For more information about CSTEP take a look at the page! 
Here is the CSTEP Application!
---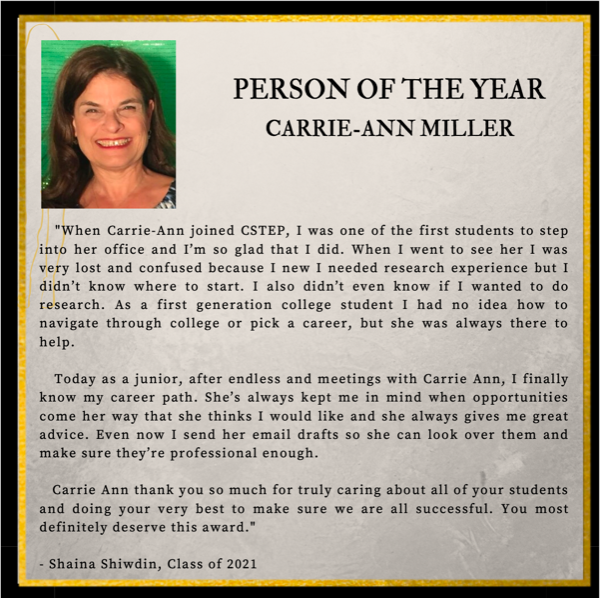 Congratulations Carrie-Ann on your Person of the Year Award!