Skip Navigation
News
---
Mercedes-Benz Research Development North America to Support Advanced Power Sources Lab at Stony Brook University
The College of Engineering and Applied Sciences announces a partnership with Mercedes-Benz Research Development North America (MBRDNA) to provide corporate support to the Stony Brook University Advanced Power Sources Laboratory, directed by Professor Esther Takeuchi, to enable basic research advancing alternative high capacity anode materials for lithium ion type batteries in the Takeuchi laboratories.  The research is done collaboratively involving SUNY Distinguished Professor Esther Takeuchi, SUNY Distinguished Teaching Professor Kenneth Takeuchi and Research Professor Amy Marschilok, the Principal Investigators in the Takeuchi Research Group .
---
Creating a Sustainable Earth : Batteries Included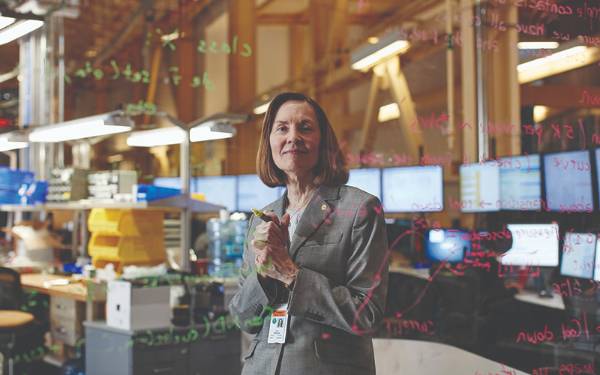 Renowned Energy Storage Researcher Esther Takeuchi Named Knapp Chair in Energy and the Environment
From cell phones, computers and cars to kids toys, remote controls and other utilities, batteries big and small can be found everywhere on Earth — including our landfills.
Esther Takeuchi, professor in the College of Arts and Sciences' Department of Chemistry and the College of Engineering and Applied Sciences' Department of Materials Science and Chemical Engineering, aims to curb that pollution with the following question: Is it possible to develop an energy storage system that can lead to a more sustainable Earth?
---
SBU Takes Giant Step Toward Cleaner, Greener World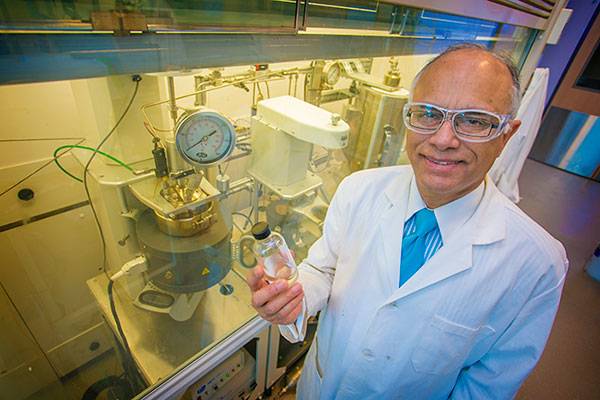 When the Advanced Energy Research and Technology Center ( AERTC ), a New York State-designated Center of Excellence, was founded several years ago at Stony Brook University, its goal was to foster collaboration between the brightest minds in academia and industry leaders in energy.
Its  interdisciplinary research program and state-of-the-art laboratories have since kept the University at the leading edge of discovery, resulting in new technologies that impact residential and commercial energy use worldwide.
---
 SBU's Alex Orlov Measures Risks in Nanomaterials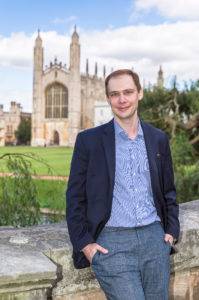 The Ukranian-born Alex Orlov, who is an associate professor of materials science and chemical engineering at Stony Brook University, helps officials in a delicate balancing act.
Orlov, who is a member of the US-EU working group on Risk Assessment of Nanomaterials, helps measure, monitor and understand the hazards associated with nanoparticles, which regulatory bodies then compare to the benefit these particles have in consumer products.
---
The Future is Fusion
Materials Science Professor Awarded DOE Early Career Award to Advance Alternative Energy Solutions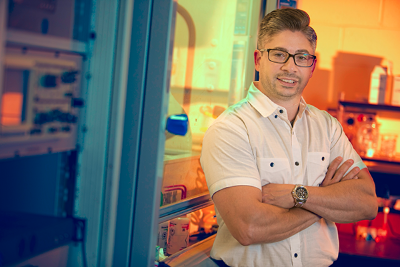 The College of Engineering and Applied Sciences is proud to announce that Jason Trelewicz, PhD, has received the prestigious Early Career Research award from the U.S. Department of Energy's Office of Science. Professor Trelewicz will receive a total of $750K over five years to develop his project:  "Enhancing the Performance of Plasma-facing Materials Through Solute-stabilized Nanostructured Tungsten Alloys."  
---
Research Team's Findings Published in 'Nature Communications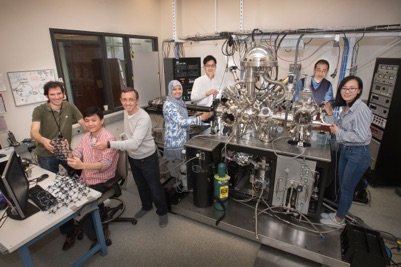 A research team from Stony Brook University and Brookhaven National Laboratory has been studying argon gas, and the group's findings have been published in Nature Communications. Argon and other noble gases have previously been trapped in three-dimensional porous materials. Prior to the SBU-BNL research, immobilizing these gases on surfaces had only been achieved by either cooling them to very low temperatures to condense them, or by accelerating gas ions to implant them directly into materials.
---
​​Could Concrete Help Solve the Problem of Air Pollution?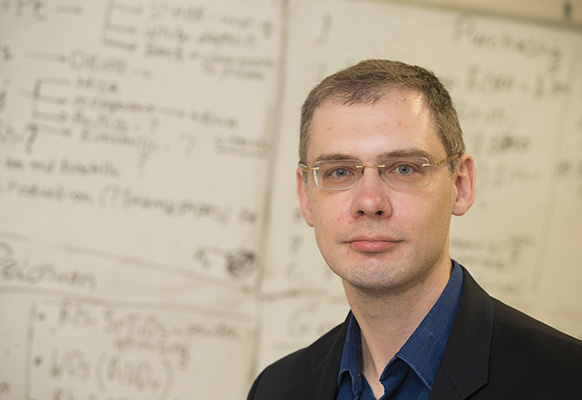 New research reveals that sulfur dioxide, a major contributor to air pollution, is removed from the air by concrete surfaces. Stony Brook University researcher Alex Orlov, PhD, and colleagues discovered how concrete interacts and eliminates sulfur and nitrogen oxides. Their findings, published in the July edition of the  Journal of Chemical Engineering, could be a significant step toward the practice of using waste concrete to minimize air pollution.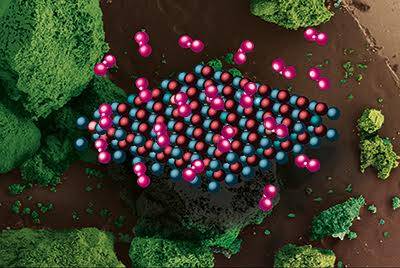 According to the World Health Organization, as many as seven million premature deaths ofpeople worldwide m ay be linked to poor air quality and pollution. Sulfur dioxide emissions are among the most common pollutants into the air globally, with power plants emitting the most sulfur dioxide. Cement kilns also produce approximately 20 percent of all sulfur dioxide industrial emissions.
---
Women in Engineering Day Inspires Enthusiasm in STEM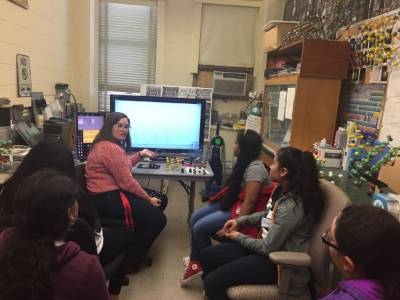 To celebrate Women's History Month, Stony Brook University's Women in Science and Engineering Honors Program (WISE) held the Women in Engineering Day on March 10 in collaboration with the Departments of Biomedical Engineering, Civil Engineering, Mechanical Engineering, Materials Science and Chemical Engineering, iCREATE – Division of Information Technology, Physics and Astronomy, and student organizations Women in Computer Science, Society of Women Engineers and the American Society for Civil Engineers.
Women in Engineering Day inspired young middle school women from Brentwood Union Free School District and William Floyd School District to pursue STEM disciplines in a day-long event filled with hands-on workshops, innovative education, demonstrations, tours of laboratory facilities, mentoring and panel discussions.
---
Professor Anatoly Frenkel Elected Fellow of American Physical Societ
Stony Brook University Professor   Anatoly Frenkel, from the Department of Materials Science and Chemical Engineering in the College of Engineering and Applied Sciences, has been elected a 2017 Fellow of the   American Physical Society  (APS).
He received this prestigious recognition for his outstanding physics rese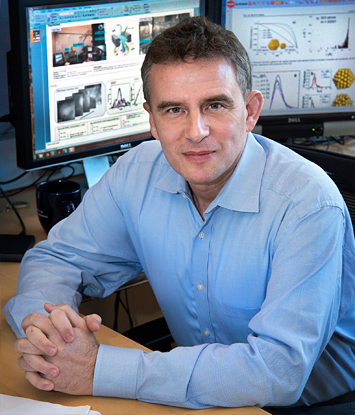 arch, specifically for seminal contributions to in situ X-ray absorption spectroscopy, transformative development of structural characterization methods for nanoparticles, and their pioneering applications to a broad range of functional nanomaterials in materials physics and catalysis science. 
---