Skip Navigation
A Foreword by the Graduate Program Director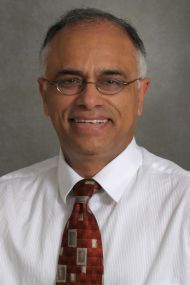 Welcome to the Chemical and Molecular Engineering program! We started in Fall 2016 but we are not new in the sense that the graduate program builds upon a solid foundation of our 13-year old CME undergraduate program.
What is in a name! To clarify any confusion, we are Chemical Engineering but with a twist- the word "molecular" was inserted to recognize the paradigm shift in the discipline "Chemical Engineering at the Molecular Level" in 2000. Under the guidance of our impressive faculty that conduct research in areas of nanotechnology, catalysis, green chemistry, advanced concepts in process engineering, polymers, bio-inspired materials and tissue engineering, we offer world-class research facilities at the Advanced Energy Research and Technology Center ( www.aertc.org), located in our R&D Park and instrumentation at the U.S. Department of Energy's Brookhaven National Laboratory ( www.bnl.gov). Scan the on-line pages on faculty expertise ( http://www.stonybrook.edu/commcms/matscieng/undergradute-cme/index.html) to select your interest and experience a rigorous and positive graduate school experience at Stony Brook.
Apply today to join us and together with our faculty explore the next research frontiers in Chemical Engineering.
Devinder Mahajan