Skip Navigation
Back to Search Innovations
Embedded Conformal Electronics and Sensors Via Novel Additive-Subtractive Fabrication Technology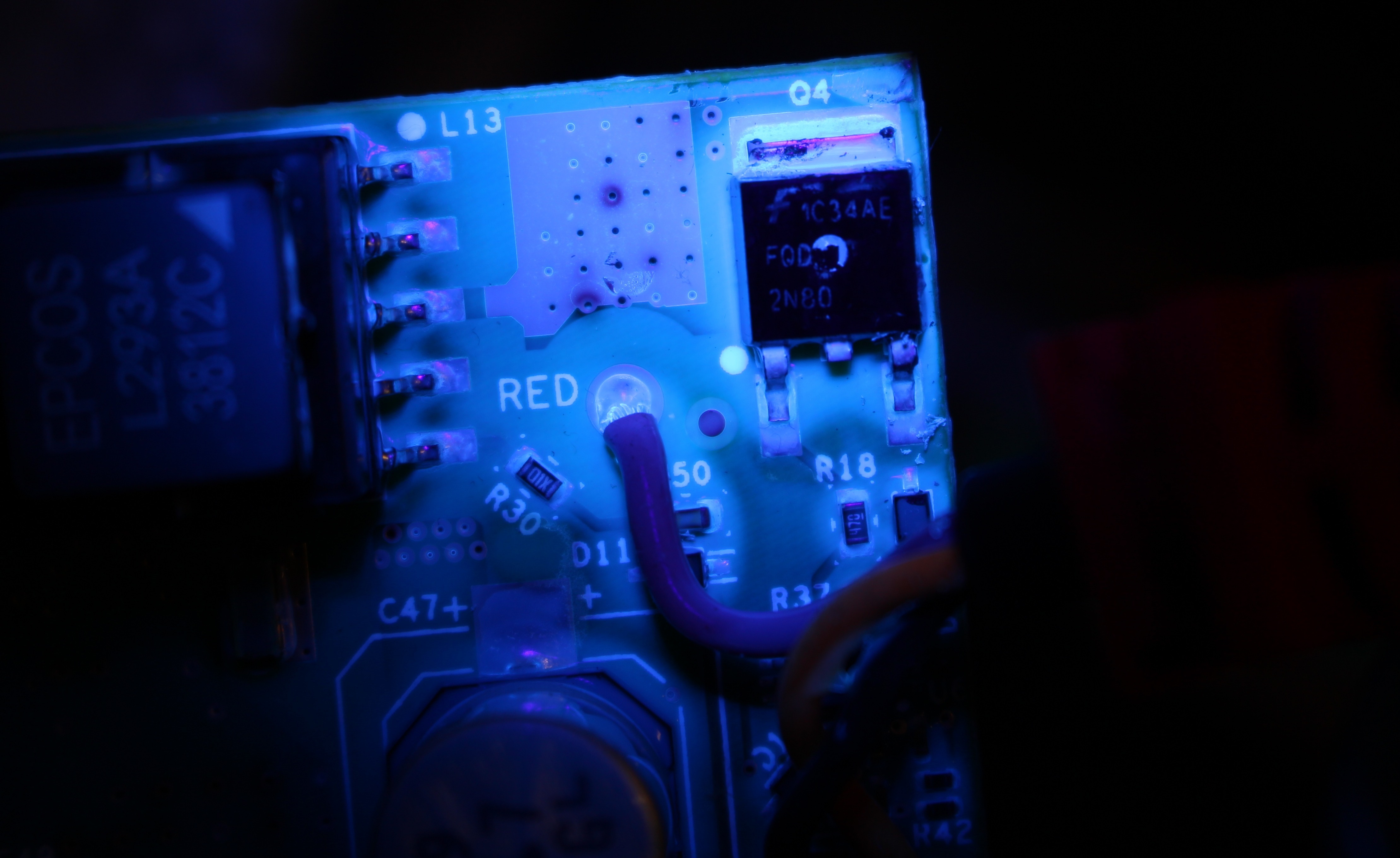 Source: MOSFET with conformal coating scraped off, makototakeuchi, www.flickr.com/photos/makototakeuchi/19400395010, CC BY 2.0.
Background
Engineering systems are becoming incredibly complex and efficient. However, as a result of these very powerful machines, when components break it is very expensive. There is also no central monitoring system for the components, thus lowering efficiency of machines over a period of time. Therefore, machines need to be monitored to schedule repairs at opportune times.
Technology
Thermal spray technology coupled with precision laser materials over electronic components. The electronics are extremely robust, and the technology enables long-life sensing and health monitoring systems for the components in a machine.
Advantages
- More control over components - Less major repairs - More cost effective
Application
This technology enables monitoring of machinery to lessen major repairs and could be applicable in the following industries: - Production - Service - Distribution - Power
Inventors
Sanjay Sampath, Professor, Engineering & material Sciences
Jon Longtin, Associate Professor, Mechanical Engineering
Richard Gambino (Estate of..) (Heir Pamela Carr), Professor, Materials Science and Engineering

Licensing Potential
Licensing,Commercial partner,Development partner
Licensing Status
Available for Licensing.
Licensing Contact
Donna Tumminello, Assistant Director, Intellectual Property Partners, donna.tumminello@stonybrook.edu, 6316324163
Patent Status
Patented
[7709766](https://patents.google.com/patent/US7709766)
Tech Id
7608