Skip Navigation
Homecoming History 
This year marks the 40th year of Stony Brook Homecoming. Take a walk down memory lane with our Homecoming Through the Years photo album.
 
Homecoming Through the Years



Homecoming Memories
What made Homecoming special for you? Share your fondest memories with your fellow Seawolves! Check back here for your memories and on our social media channels.

1981: Stony Brook held its first annual Homecoming celebration.
1984: Stony Brook crowned its first Homecoming King, Eric Levine, and Queen, Jackie Delaney.
1994: The football team took the field under its new name, the Seawolves, for the first time at Homecoming.
1995: Although the rain put a damper on Homecoming activities, the Distinguished Alumnus Luncheon was still successful with over 100 in attendance.
Continue Reading...
1999: The Stony Brook Seawolves won their first Division I Homecoming game against Monmouth with a score of 7-3.  
2002: At the 2002 Homecoming game on Saturday, October 19, the Stony Brook football stadium was officially named LaValle Stadium after Senator Kenneth LaValle.  
2003: At the Homecoming Gala halftime show, attendees had the chance to compete in a kick-off tournament to win a Chevy SUV.
2004: Renowned alumnus Carolyn Porco kicked off Homecoming weekend with a lecture on the Cassini Saturn Mission.  
2006: The Seawolves' 33-21 win over Albany at LaValle Stadium marked the debut of the Stony Brook University Marching Band. It also started a streak of eight consecutive Homecoming victories for the Stony Brook football team.
2010: Homecoming weekend 2010 marked the debut of the Seawolves Showcase, an opportunity for the University's most talented performers to entertain their fellow students, alumni and members of the community.  
2016: More than 300 alumni in total attended a variety of special alumni-focused events, including the Black and Latino Alumni Network's Multicultural Brunch, Stony Brook University Crew's Inaugural Alumni Reunion Breakfast and Row at the Port Jefferson Yacht Club, Professor Michael Barnhart's Cuban Missile Crisis Simulation (based on his World War II Simulation course), and alumni breakfasts hosted by The Statesman and the College of Business.  
Seawolves Showcase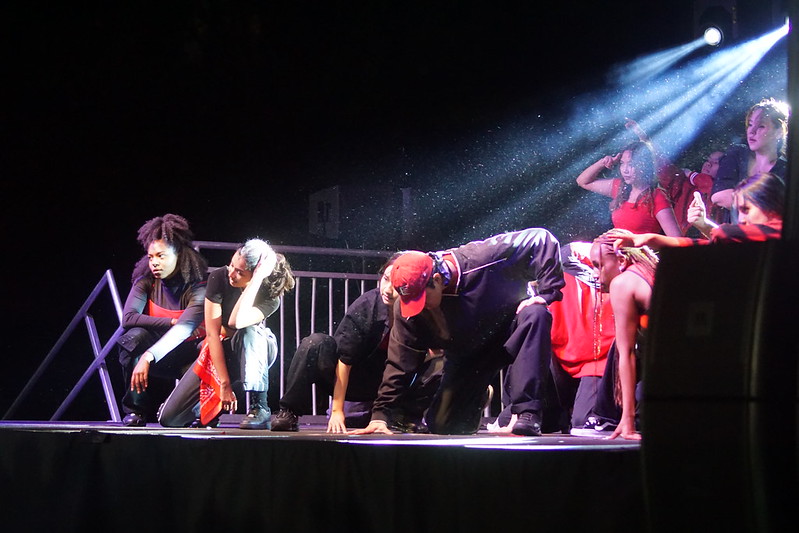 Seawolves are full of spirit and talent - which is shared with the community at our annual Seawolves Showcase! Check out some of the campus performance groups light up the stage.
Seawolves Showcase Through the Years

Homecoming Court History
 

 

 

 

 

 

 

 

 

 

 

 

 

 

 

 

 

 

 
 
 

In 2018, Stony Brook University adopted an all-gender
Homecoming Court, crowning three individuals as Stony
Brook Royals.

2022 Royals: Vineeta Abraham, Subhadra Debnath and Kriyal Patel 

2021 Royals: Maya Brown, Val Marzulli, and Christopher Espiritu

2019 Royals: Nicolas Pennisi, Nicole Chan, and Nylette Lopez 

2018 Royals: RJ Samodal, Jules Zambito and Ian Lesnick. 

 

 

| | | | | | |
| --- | --- | --- | --- | --- | --- |
| Year | King |   |   |   | Queen |
| 2017 | PP Pandya |   |   |   | Veronica Fox |
| 2016 | Casey Getzler |   |   |   | Christina Penna |
| 2015 | Valliappan Lakshmanan |   |   |   | Ruchi Shah |
| 2014 | Jules Mayard |   |   |   | Jaclyn Lattanza |
| 2013 | Adam Alas |   |   |   | Olivia Cheng |
| 2012 | Karthik Rao |   |   |   | Dani Klupenger |
| 2011 | Nicholas Ela |   |   |   | Jaime Poynter |
| 2010 | Charles Rico |   |   |   | Kirin Mahmud |
| 2009 | Felix Claudio |   |   |   | Vivianna Schwoerer |
| 2008 | Sean Singh |   |   |   | Opeyemi Ajibade |
| 2007 | Navneet Singh |   |   |   | Patricia Ng |
| 2006 | Ali Mehrabian |   |   |   | Antoinette Otoo |
| 2005 | Cody Peluso |   |   |   | Elizabeth Roberts |
| 2004 | Michael Prodromou |   |   |   | Tejus Bale |
| 2003 | Bradley Jerson |   |   |   | Christina Geraci |
| 2002 | Jeffrey Javiafar |   |   |   | Kimberly Herrera |
| 2001 | Adam Zimmerman |   |   |   | Justina Geraci |
| 2000 | Andrew Murray |   |   |   | Maya Chahine |
| 1999 | Anthony LaViscount |   |   |   | Elizabeth Kelley |
| 1998 | Kevin Keenan |   |   |   | Elizabeth Seifu |
| 1997 | Joseph Morandi |   |   |   | Dina Covello |
| 1996 | Jamel Thomas |   |   |   | Alicia Leonard |
| 1995 | Joe Gentry |   |   |   | Lisa Joyce |
| 1994 | Ryan Mitola |   |   |   | Jericka Giwner |
| 1993 | Brent Spinieo |   |   |   | Mary Skafidas |
| 1992 | Jayson Zellman |   |   |   | Krista DeMaria |
| 1991 | Bill Piervincenzi |   |   |   | Dana Meaney |
| 1990 | Yves Gabriel |   |   |   | Michelle    O'Connor |
| 1989 | Curtis Epstein |   |   |   |  Nancy Schaefer |
| 1988 | David Howe |   |   |   |  Ann Jannarone |
| 1987 | Howie Gale |   |   |   |  Fran Wexler |
| 1986 | Bill Nelson |   |   |   |  Hilary Garskof |
| 1985 | Fred Calabro |   |   |   |  Alicia Hermo |
| 1984 | Eric Levine |   |   |   |  Jackie Delaney |
Presented by