Skip Navigation
Homecoming BBQ

Saturday, October 5, 2019
2:30 PM to 6 PM
LaValle Stadium Parking Lot

ONLINE REGISTRATION FOR THE HOMECOMING BBQ IS NOW CLOSED. 
Tickets to the BBQ can be purchased tomorrow starting at 2:30 pm at the registration tents of the BBQ. 
Prices at the Door:
Adult Ticket - $35 
Child Ticket (ages 3 - 12) - $10 
Child (age 2 and under) - Free
Recent Graduate Ticket (Alumni from the Classes of 2015 through 2019) - $30 
Stony Brook Student Ticket - $20 
TICKETS TO THE FOOTBALL GAME CAN STILL BE PURCHASED AT STONY BROOK ATHLETICS. 
Watch the Seawolves take on the James Madison Dukes - 6 PM - LaValle Stadium 

What's included in the BBQ:
Unlimited BBQ favorites and non-alcoholic beverages* from caterer Garden Gourmet

Food trucks to include pickles at Pickle me Pete and sliders at Big D's 

Rides and games for all ages 

— Bounce House, Giant Jenga

 and more!   

Photo booth by Island Federal

Take a quick walk over to Seawolves Town for additional family fun! 

Where is it? 
This year we've moved our location to the LaValle Stadium Parking Lot so we are right in the middle of all the action! We're just a few steps away from Seawolves Town for additional kids activities.

To get to the BBQ, enter the Main Entrance of campus and make a right onto Circle Road. Parking will be available in the first lot on the right. Walk up John S. Toll Drive and follow the signs to the LaValle Stadium parking lot.

Here's a map to help you find us!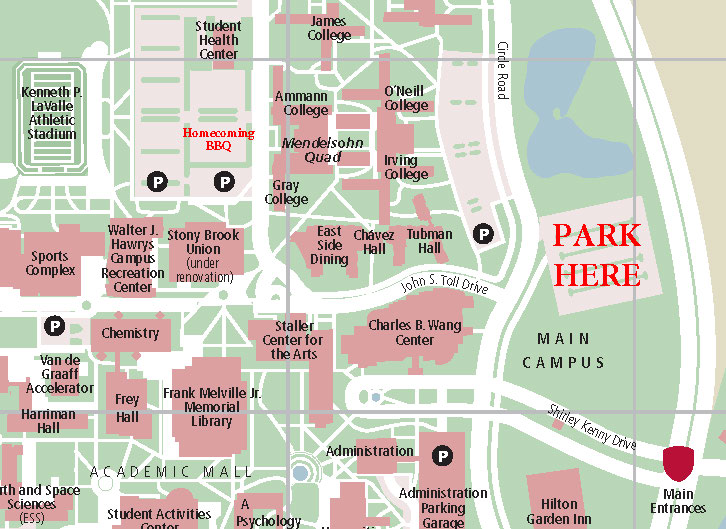 Presented by