Skip Navigation
News and Events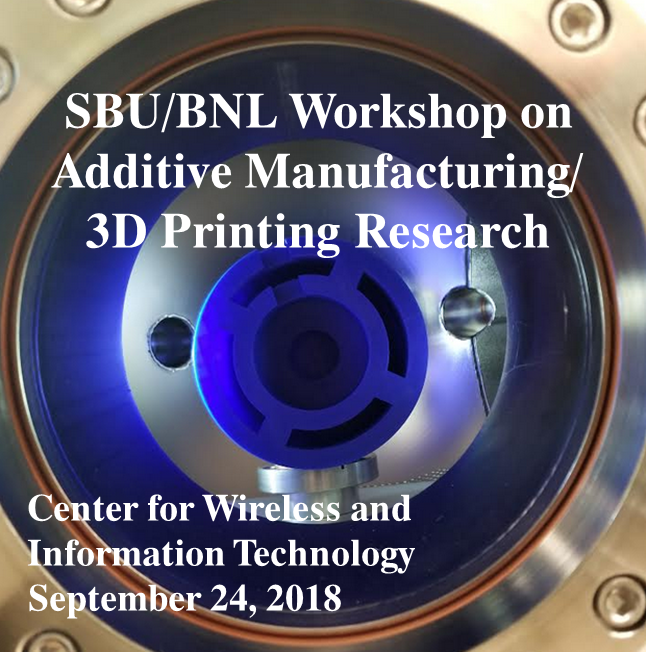 On September 24 th the joint BNL/SBU advanced manufacturing (AM) working group is sponsoring a networking workshop to introduce the BNL and SBU communities to preliminary local AM projects and the local capabilities that are being utilized in these projects. We will also share our collective vision for the future growth of AM activities at BNL/SBU and identify some of the outstanding research challenges. The purpose of the workshop is to promote AM research and better coordinate AM efforts between BNL and SBU.
Workshop agenda (click here)
We encourage anyone with an interest in incorporating AM processes in their research to attend the workshop and explore possible collaborations.  We also encourage anyone who has done related research to prepare a poster for the workshop's networking lunch.  There is no charge to attend the workshop; but, you need to register by clicking on the image above by September 20 th so we can accommodate your attendance as well as have adequate space for submitted posters.
We look forward to seeing you at the workshop and brainstorming on how to grow AM activities at BNL/SBU and establish BNL/SBU as a leading AM research center.
Click on image above to register for workshop
Publications
Microstructure and Corrosion Resistance of Laser Additively Manufactured 316L Stainless Steel , Jason R. Trelewicz, Gary P. Halada, Olivia K. Donaldson and Guha Manogharan, Journal of Metals, Vol. 68, No. 3 (2016)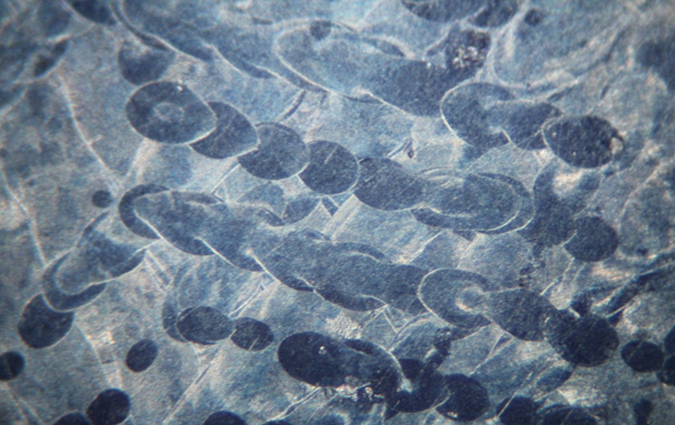 Chemically etched surface of 3D printed (selective laser sintered) 316L stainless steel
---
Impact of the Fused Deposition (FDM) Printing
Process on Polylactic Acid (PLA) Chemistry
and Structure, Michael Arthur Cuiffo, Jeffrey Snyder, Alicia M. Elliott, Nicholas Romero,Sandhiya Kannan and Gary P. Halada, Appl. Sci. 2017, 7, 579; doi:10.3390/app7060579
---
Engineering flame retardant biodegradable polymer nanocomposites and their application in 3D printing,
Yichen Guo, Chung-Chueh Chang , Gary Halada, Michael A. Cuiffo, Y uan X ue, Xianghao Zuo, Seongchan Pack, Linxi Zhang, Shan He, Edward W eil and Miriam H. Rafailovich, Polymer Degradation and Stability, vol. 137, pp. 205-215 (2017).