Skip Navigation
Women's History Month Closing Celebration 
Thursday, March 30, 2023 | 12:00-2:00 PM 
SB Union Ballroom (2nd Level)

Join us in celebrating our theme Community of ME, Community of WE.
Performance by Stony Brook Pipettes, SBU's very own Premier SSAA A Cappella Group.
Soup and Sandwich Lunch will be served catered by Windows Catering.

This event is free and open to all students, faculty, and staff.

RSVP on SB Engaged HERE.




Keynote Speakers
Trisha Sakhuja-Walia                          
CEO and Co-Founder, Brown Girl Magazine, Inc.
Stony Brook University 40 Under Forty Honoree
Trisha Sakhuja-Walia is a digital content creator and social media strategist with a knack for event planning and community building. Her day-to-day consists of managing more than 200 contributors, editors and social media managers, and overseeing business development at BrownGirlMagazine.com. Raised as an Indian-American in the suburbs of New York City, she is proud of her hyphenated identity and continues to find unique ways to empower young womxn living in the diaspora.

Having spoken at various South Asian-led community events and forums at The Wing, General Assembly, Disney Junior, Columbia University, Michigan State University, and Yale University to name a few, Trisha is continuously striving to amplify the reach of Brown Girl the traditional way — word of mouth.

Born out of the lack of minority representation in mainstream media, Brown Girl Magazine, Inc was created by and for South Asian womxn, who believe in the power of storytelling as a vehicle for community building and empowerment. Through diverse, multimedia content and community building, Brown Girl Magazine empowers and engages those who identify as a part of the South Asian diaspora with a hyphenated identity.

With a passionate team of more than 200 freelancers, BrownGirlMagazine.com continues to serve as an anchor for South Asians over the past decade by remaining steadfast in publishing premium, multimedia content so that it uplifts, creates deeper understanding and connection, and cultivates meaningful dialogue in communities around the globe.

Since 2019, Brown Girl Magazine launched a few new initiatives — an apparel line 'Ladki Power,' a podcast, 'The Chaat Room,' which highlights South Asians in Hollywood, and the first-ever Slashie Summit in New York City, a purpose-driven one-day summit that empowers creators and doers to challenge the stigma behind creative aspirations. The summit has since pivoted to SlashieConnects.co, a subscription-based digital community built by and for Slashies to cultivate and amplify your (side) hustle.

Q&A to follow.  RSVP and Submit your audience questions on SB Engaged by Tuesday, March 28th, 2023.
---
Women's History Month Opening Program
Wednesday, March 1 - 1:00 PM to 2:20 PM
SAC Ballroom ARSVP on SB Engaged HERE.
Panel Speakers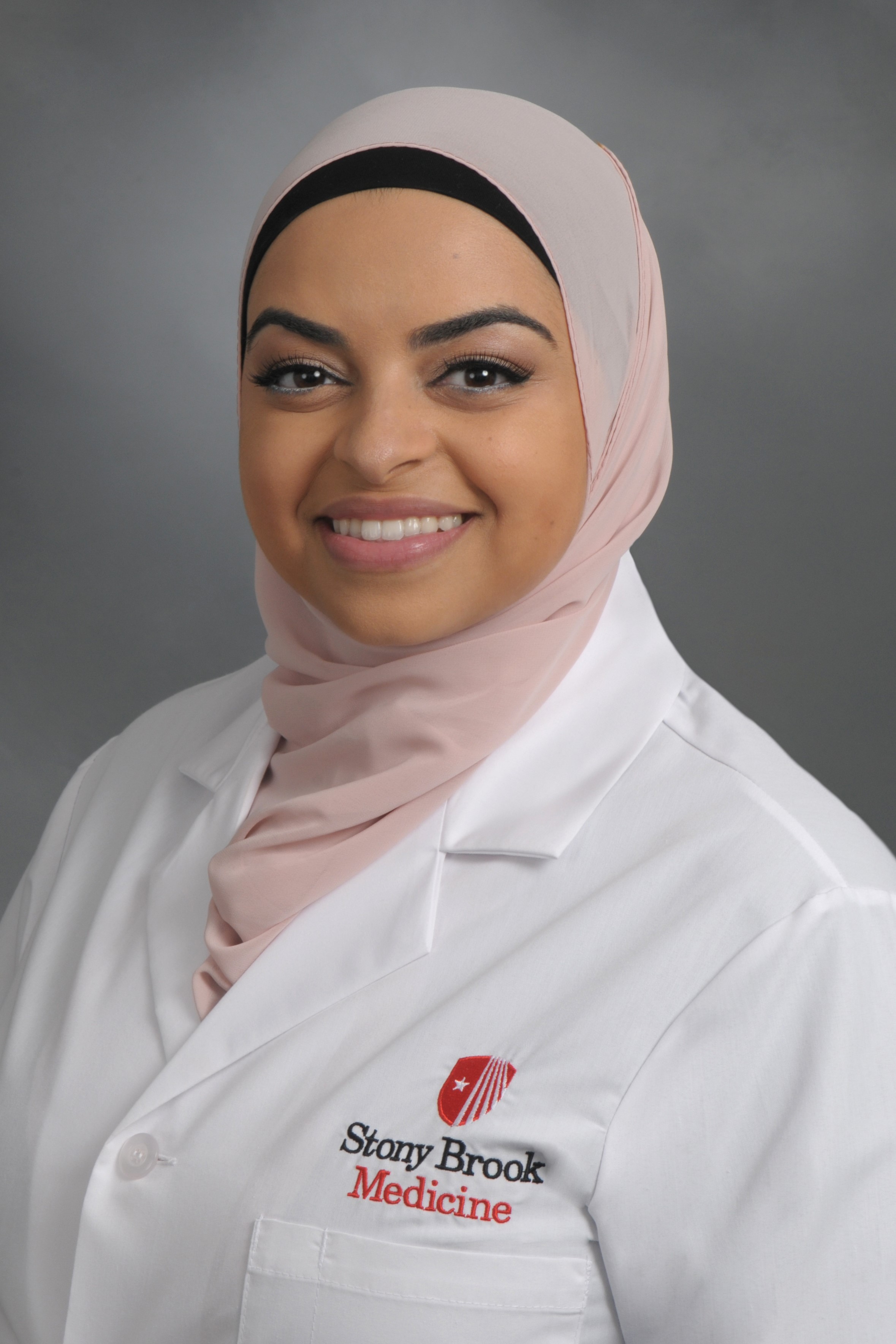 Fatima Daoud Yilmaz, MD, FACOG
Clinical Assistant Professor, Dept of Obstetrics, Gynecology, and Reproductive Medicine
Stony Brook Medicine

The eldest daughter of Egyptian immigrants, Dr. Fatima Daoud was born and raised on Long Island. After earning her bachelor's degree from Stony Brook University, she completed her medical training in Washington, DC and Albany, NY. She is currently a clinical assistant professor of Obstetrics and Gynecology at Stony Brook Medicine, where she is lucky enough to train the next generation of physicians to provide culturally-competent and historically-informed reproductive health care. When she is not seeing patients, Dr. Daoud enjoys medical myth-busting on social media and spending time with her husband and their two cats, Walker and Texas Ranger. 
---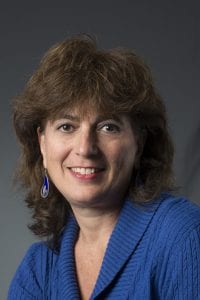 Marci Lobel, Ph.D
Director, Stress and Reproduction (STAR) Lab
Principal Investigator, The Stony Brook Pregnancy Project
Professor, Department of Psychology and Department of Obstetrics, Gynecology, and Reproductive Medicine
Stony Brook University

Dr. Marci Lobel is Professor of Psychology and holds a joint appointment in the Department of Obstetrics, Gynecology and Reproductive Medicine. She is Director of the Stony Brook Stress and Reproduction (STAR) Lab and Lead Investigator of the International COVID-19 Pregnancy Experiences (I-COPE) Study. Dr. Lobel's research focuses on areas of women's health that are affected by stress, including pregnancy, infertility, and childbirth. Many of her studies address critical public health issues, including the impact of discrimination on racial disparities in birth outcomes, vulnerabilities in pregnant women with substance use disorders, rising rates of surgical delivery, and psychosocial aspects of infertility and assisted reproductive technologies.  She collaborates with colleagues in the US and Europe and has authored more than 300 articles and conference presentations. Dr. Lobel is the recipient of national and university awards for her research, service, teaching, and mentoring.
---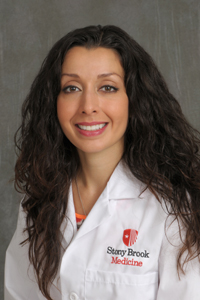 Angela Kokkosis, MD, FACS
Clinical Associate Professor of Surgery
Program Director, Vascular and Endovascular Residency
Director, Carotid Interventions
Co-Medical Director, Non-Invasive Vascular Laboratory
Stony Brook Medicine
Dr. Kokkosis grew up on Long Island and completed her undergraduate and medical education through a combined BS-MD program at Stony Brook University. Upon medical school graduation, she went on to pursue vascular surgery training as a member of the integrated vascular surgery program at the Mount Sinai Hospital in New York, NY.
Dr. Kokkosis' clinical areas of expertise include open and endovascular approaches to aneurysmal disease, carotid disease, peripheral arterial disease, dialysis access, and venous disease. She is also fluent in Greek and Spanish, which hopefully opens the doors to communication with the diverse population of Long Island.
Outside of the operating room, Dr. Kokkosis has been highly involved with medical student and resident education at the national level with the Society for Vascular Surgery (SVS). She has served as the chair of the Medical Student Section of the SVS, and most recently as the chair of the Vascular Trainee Section of the SVS.
---
Urszula Zalewski, MBA, MS
Director of Experiential Education
Career Center, Stony Brook University

Urszula began her role in January 2004 at the Stony Brook Career Center as a career counselor concentrating on work with pre-health students and partnering with community agencies. As the Director of Experiential Education, she oversees experiential education initiatives including successful implementation of experiential learning opportunities including internships, student employment initiatives and community outreach programs. Urszula brings her expertise in career readiness, employer relations, assessment and has raised more than $1Million in grants to support capacity building in experiential education & community engagement. 
Urszula serves on the employer relations team with a focus on the Healthcare, Helping Professions and Research communities. She received her Bachelor of Science Degree in Economics, and MBA from the University of Economics in Krakow, Poland and Master of Science in Management and Policy from Stony Brook University. She is a recipient of the SUNY Chancellor's Award for Excellence in Professional Service, the Sister Margaret Ann Landry Lifetime Achievement Advising Award, Excellence in Service to Students Award, Peter Baigent Leadership Award and serves on the Board of Directors for NSEE and Response Crisis Center.
---
PANEL MODERATOR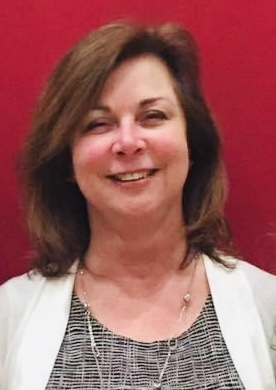 Kathleen Valerio, MS, MCHES
WUSB Host Health Matters, Co-Host Play It Forward
Health Educator, Peer Education Program Coordinator (Retired)

Kathleen (Kate) Valerio received her Master of Science degree in Health Care Policy from Stony Brook University. She has held a wide variety of roles at Stony Brook University and within the surrounding communities, including serving as the Primary Instructor for the Mental and Physical Health and Wellness Peer Education Program through the Division of Student Health, Wellness, and Prevention Services. During her time at Stony Brook University, Kate co-established Stony Brook University's CHILL Peer Mental Health Education program in 2006, which spearheaded efforts to heighten awareness of issues directly related to mental health and wellness within the college-age population.
Kate is currently a board member for RESPONSE of Suffolk County Crisis Intervention and Suicide Prevention, where she was previously a Community Educator and Counselor (1999-2004).
Kate is the on-air host of "Health Matters" and co-host of the weekly radio show "Taking Care of Yourself" with WUSB Stony Brook 90.1. Since 2020, Kate has served as a volunteer with the New York Blood Center Donor Program.
---