Skip Navigation

ESD Designated Regional MEP Center
Design, Innovation, and Robotics Camp
Training and Development for tomorrows workforce

2019 Innovation of the Year Awardee
   
Visit our camp page for more in-depth program details
* APPLICATION FOR SUMMER 2020 COMING SOON *
The two-week Robotics Camp, sponsored by MTRC, is a STEM based program that offers hands-on experiential learning to twenty-four middle school to high school students from school districts throughout Nassau and Suffolk county (students must have completed 5th grade). The students learn and practice Engineering Design, Practical Electronics, and Microcontroller Programming while working collaboratively in a team to design, build, and program an autonomous and Bluetooth controlled robot. Students and parents must follow the application process online. Student applications will be reviewed and the first twenty-four that fulfill the requirements will be awarded full tuition to the program. In addition to the scholarship each student will receive a SnappyXO robotics kit to take home at the conclusion of the camp.
For Summer 2019, we ran two sessions:
SUFFOLK COUNTY:
July 8, 2019 - July 19, 2019 
Location: CEWIT Building, 1500 Stony Brook Rd, Stony Brook, NY 11772 
NASSAU COUNTY:
July 29, 2019 - August 9, 2019
Location: Carle Place High School, 168 Cherry Ln, Carle Place, NY 11514
CAMP SCHEDULE | Nassau County
Date and Time
Topic

Opening Day - Monday, July 29, 2019

PARENTS ARE INVITED

PARKING:  Please park in the spots designated for visitors.

 

9:15AM:  Arrival

9:30-9:45AM:  Welcome remarks - kick-off meeting

9:45AM:  Students begin class

10AM-12.00PM:  Introduction to the Robotics and Design Innovation by Dr. Anurag Purwar; SnappyXO Robot Kit Primer

1:00PM-3:00PM  Practical Electronics; Fritzing software

July 30, Tuesday

Introduction to Arduino and Programming

Introduction to Actuators and Sensors

July 31, Wednesday

Build and program a Differential Drive Robot with DC motors

Add basic sensors to the robot

August 1, Thursday

Add Bluetooth capabilities and customize ArduinoBlue, an Android app for motion control

Introduction to Mechanism and MotionGen; design and build linkages

August 2, Friday

Introduce Robot Design Competition

Conceptualization and design for the competition

August 3-4, Saturday and Sunday

Project Design and Practice at home

August 5, Monday

Rough Sketches and Construction of the competition robot

Physical Prototyping of the competition robot

August 6, Tuesday

Circuit Design and incorporating in the prototype of the competition robot

Arduino Programming of the competition robot

August 7, Wednesday

Independent Build under supervision

August 8, Thursday

Independent Build under supervision

Last Day - Friday, August 9

PARENTS & FAMILY ARE INVITED

( Lunch will be served )

10-11:30AM:  Students may be dropped off for Testing and Fine-tuning

11:30AM-12:00PM:  Luncheon

12:30-3PM:  Finale Showcase; Certificate Distribution; Concluding Remarks
Photos from our Suffolk Session:
The camp uses a refreshing, innovative model of robotics instruction that goes beyond opportunities offered elsewhere.
- Christine F., Parent
Totally awesome! I feel my son learned a lot of new skills on coding.
- Eric T., Parent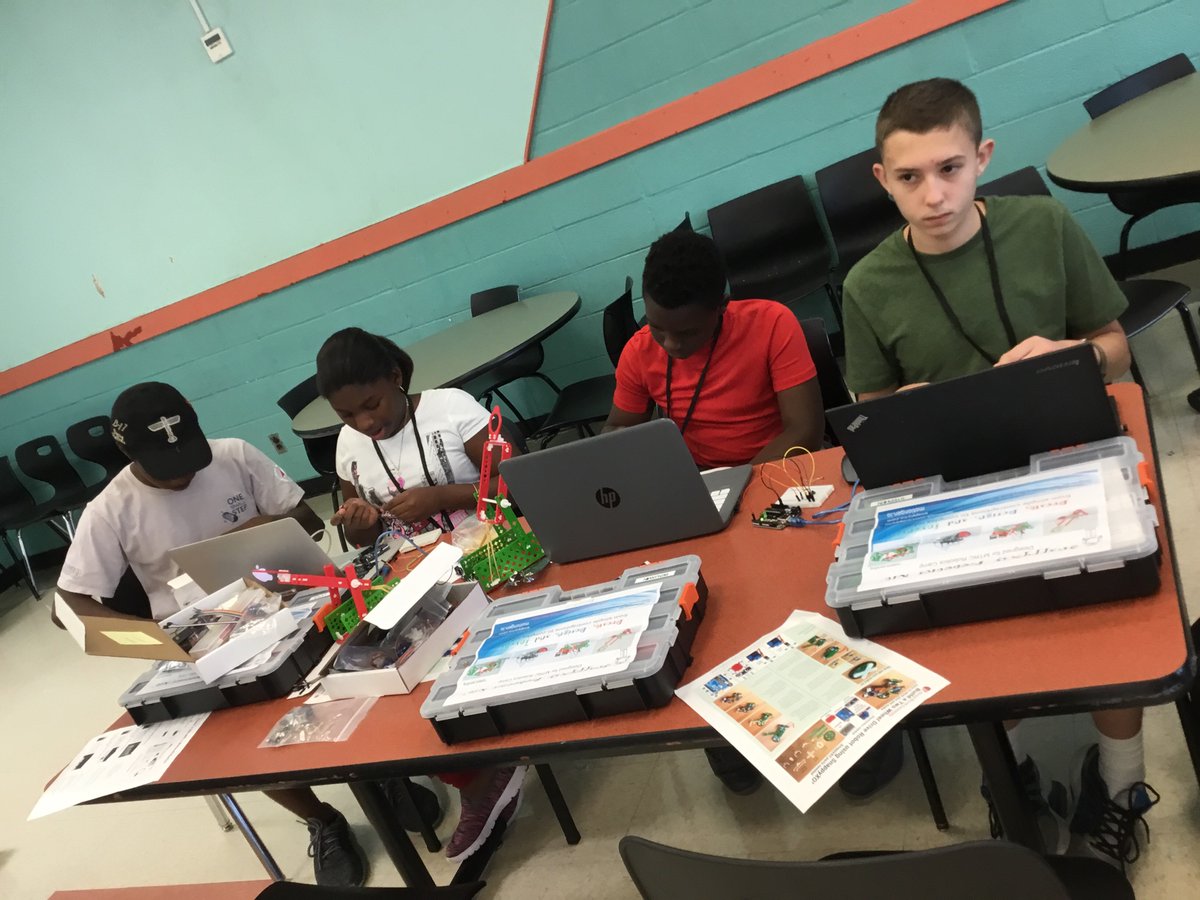 Great opportunity for kids to learn from experts in the field.
My child now has an appreciation for collaboration in obtaining an end result and meeting new friends.
Kids were taught and provided the means to understand the concepts and then given the tools to make their robots in teams.
- Marisa B., Parent
A great way to expose young people to robotics and challenge them.
Learning how to build, design and create robots; meeting other young people who share similar interests; working with college level students.
- Christine B., Parent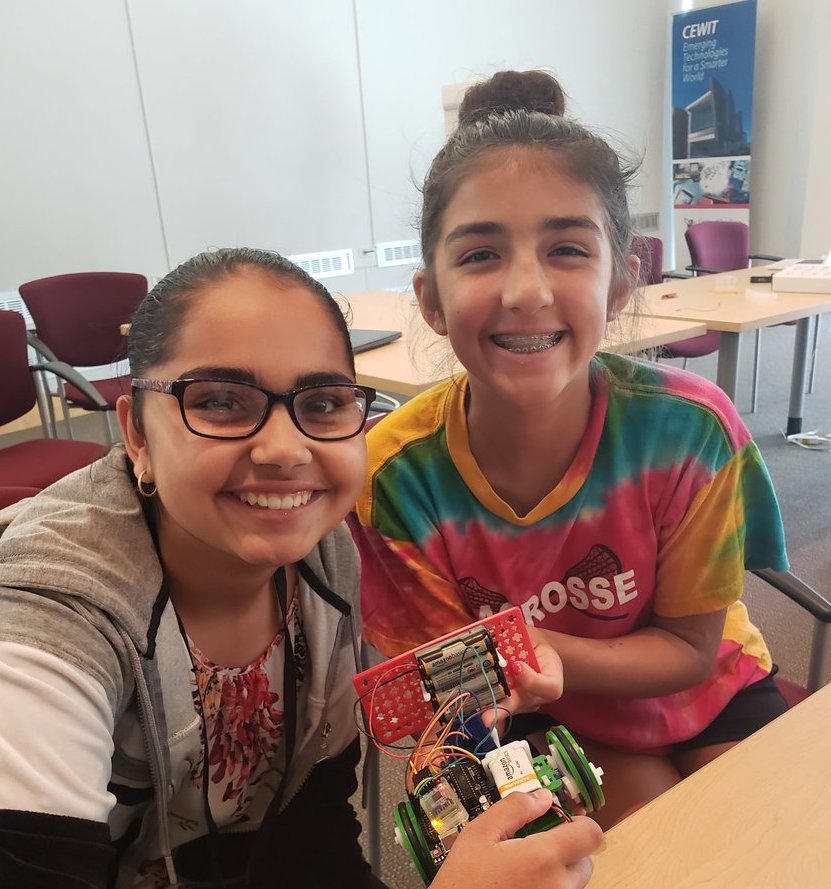 This was an amazing camp, he learned so much in such a short time! He loved it so much and made some great friends.
- Carol H., Parent
The kids enjoyed attending. It was hands-on and taught them something they had no experience in.
- Kristina L., Parent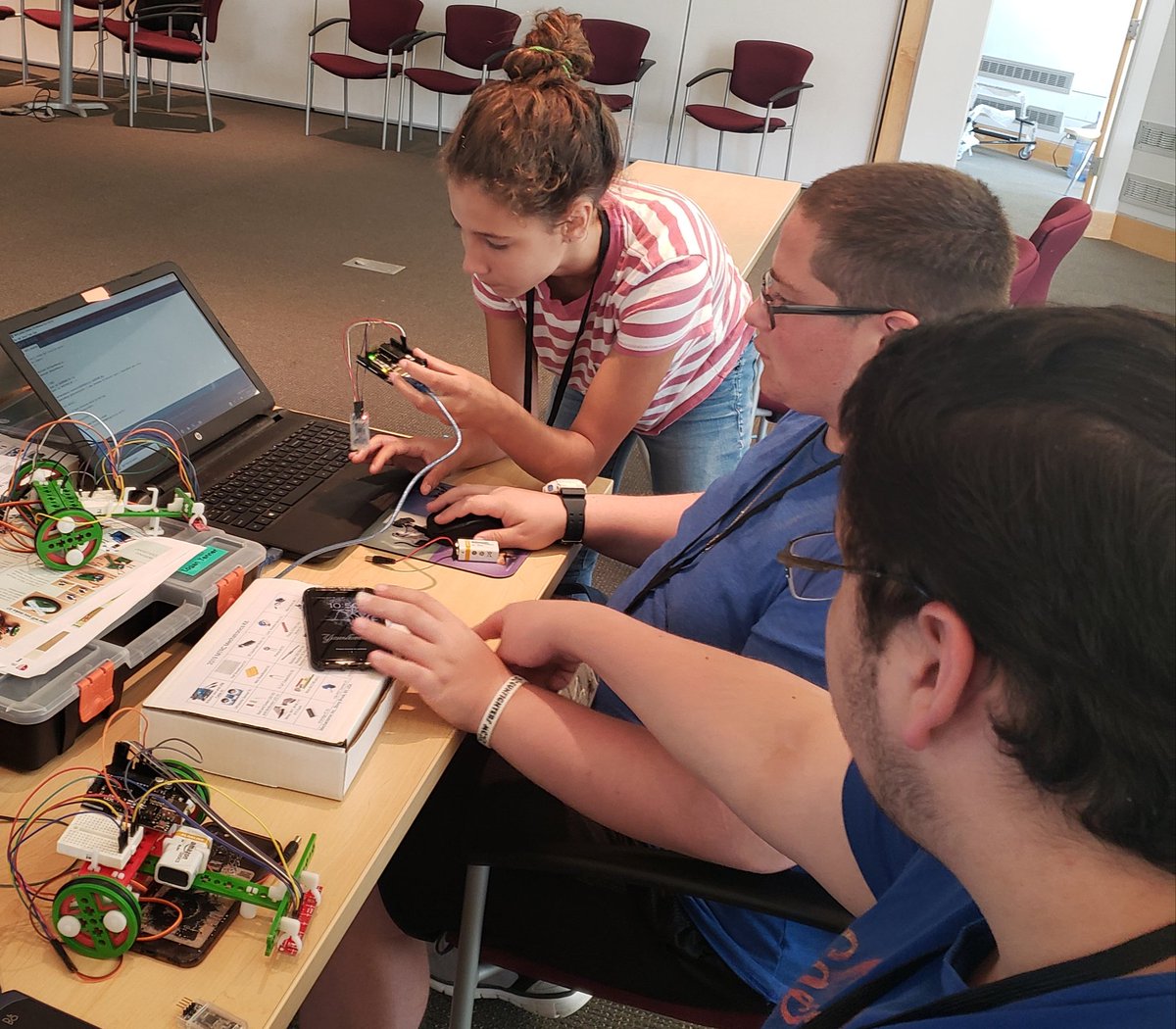 My son truly enjoyed himself.
He learned so much coding new programs, etc. Absolutely would recommend for other schools in our district.
- Liza T., Parent
"It was fun, hard and very helpful" - my son learned that things aren't always going to be easy and you can't give up.
- Zenzele & Uchenna K., Students 
Based on the level of his excitement when he comes home, my son is having the time of his life.
The exposure to technology & expertise of the instructors have opened trains of thought he may not have had. It has truly laid open the paths available. It's the difference between an alley and the Grand Canyon.
- Ronald K., Parent