Skip Navigation
2023 Guest Speaker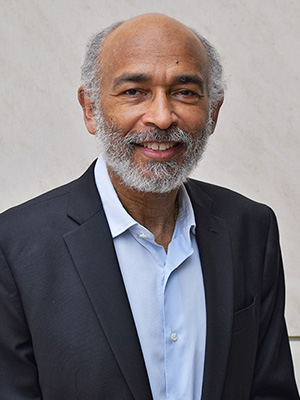 Emery N. Brown, MD
Edward Hood Taplin Professor of Medical Engineering and Computational Neuroscience, Massachusetts Institute of Technology and Warren M. Zapol Professor of Anaesthesia, Harvard Medical School/Massachusetts General Hospital.
Dr. Brown is an anesthesiologist-statistician whose research studies the neurophysiology of anesthesia and development of signal processing algorithms for neuroscience data analysis. He is a member of the National Academy of Medicine, National Academy of Sciences, National Academy of Engineering and the National Academy of Inventors. He is the recipient of the Swartz Prize in Computational Neuroscience, the Dickson Prize in Science, and the Gruber Prize in Neuroscience.
Free presentation intended for a general audience. 
2023 Lecture
Deciphering the Dynamics of the Unconscious Brain Under General Anesthesia
April 10, 4:00 pm
Staller Center Main Stage 
Livestreamed at stonybrook.edu/live
General anesthesia is a drug-mediated state during which a patient is rendered insensate in order to tolerate surgery or an invasive diagnostic procedure. The discovery of anesthesia nearly 180 years ago transformed surgery overnight from trauma and butchery to a humane and often life-saving therapy.
During this lecture we will describe how anesthetic drugs create this amazing state of general anesthesia. As we will explain, the brain is not turned off but is rather quite active in a highly structured way under general anesthesia. In particular, we will focus on how the anesthetic drugs create unconsciousness, how an anesthesiologist can be sure that a patient is unconscious under anesthesia, the difference between anesthesia and sleep, and how we can "turn the brain back on" after anesthesia.
Video
Dr. Emery N. Brown
Rethinking General Anesthesia: Systems and Computational Neuroscience