Skip Navigation
2018 Guest Speaker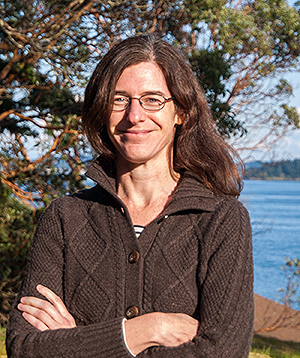 Adrienne Fairhall  
Professor, Department of Physiology and Biophysics at the University of Washington

Free presentation intended for a general audience.  Reception to follow.
2018 Lecture
22nd Mind Brain Lecture
April 2, 2018
4:00 pm, Staller Center Main Stage

The Computing Power of Wetware

Our world is becoming increasingly influenced by machine intelligence,
artificial neural networks trained to carry out sophisticated tasks, now part of our daily lives. Powerful as they are, our brains and the nervous systems of even simple organisms perform at levels that are, for now,  beyond the reach of these networks, in terms of specific capabilities, rapid learning, the ability to adapt, and the energy efficiency with which they run. What is it about "wetware" that endows it with its special properties? Evolution has equipped nervous systems with an exquisite array of complex interacting parts. Adrienne Fairhall will discuss some of the physics and biology that may underlie the remarkable performance of living computers. 
The lecture will be streamed live at
stonybrook.edu/live
.
 Call (631) 632-7238 for a disability-related accommodation. Seating is limited. Please arrive early.