Skip Navigation
Explorations in Forensics 
| | |
| --- | --- |
| Dates : | June 27 - July 1, 2022  |
| Application Deadline: | May 2, 2022 |
| Application Instructions: | Student fills out Applicaton Form (see below).  Teachers fill out Recommendation Forms (see below).  Students need to share the link to this page with the teachers who need to fill out their recommendation forms. |
| Cost: | $500 |
| Financial Aid: | There are a limited number of full and/or partial scholarships are available to  applicants who are eligible for the Federal free or reduced lunch program.  Please submit a  letter, on letterhead, from an official at the school district  or the letter you received stating that you are eligible for the free or reduced lunch program in order to be considered for a scholarship.   This letter  MUST be included with your application. |
| Eligibility: | Students must be have completed 9th grade and not yet taken a formal Forensics course |
| Lab Hours: | 9:00am - 4:00pm |
| Instructors: | Monica Mattesi & Kerry Bunyan |
| Housing: | Housing will not be offered for Summer 2022 |
Program: Forensic Science is defined as the application of science to matters of or pertaining to the law. This program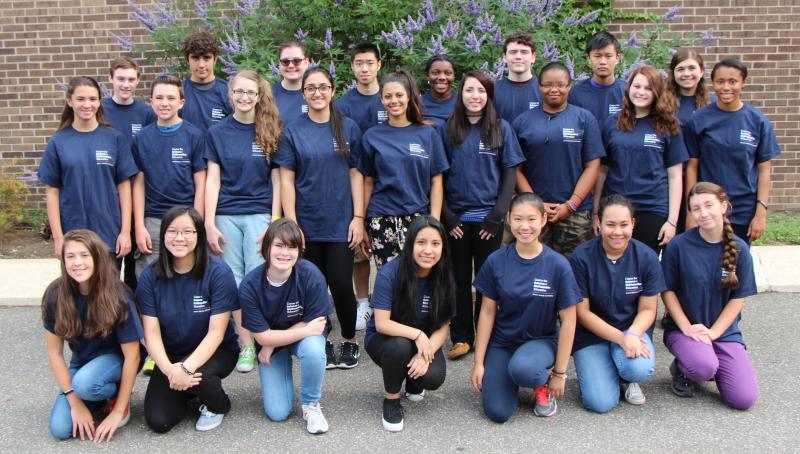 includes a variety of scientific disciplines including Biology, Chemistry, Physics, Biochemistry, Earth Science, and other applied sciences. It will explore the various disciplines that fall under the umbrella of Forensic Science. It will complement the students' science curriculum in high school and challenge them to think, investigate, and solve problems. This workshop can serve to help students to decide if they are interested in taking forensics in high school. The focus of the five days concentrates upon the development of skills and techniques that will be utilized to process a mock crime scene(s) as the culmination of a week full of hard work, learning, and fun.
Participant & Application Requirements: Students should be interested in science, inquisitive, and looking to have fun while seeing first-hand how many of the principles they learn in their science classes everyday are used to help solve crimes and uphold the law. Students should submit a complete application (application form, 2 letters of recommendation, essays, trancript and most recent report card)  by  May 2, 2022.  Participants are selected based on a solid academic record, strong letters of recommendation and essays. We will accept a maximum of 24 students. No money is due at the time of application.
Activities: The program will start with an introduction to forensics science and lead to a mock crime scene investigation. The investigations throughout the 5 days will be interactive, hands on and will be building on prior knowledge. We will also see how forensic science was used to solve noteworthy criminal cases in history.
Other goals and objectives students will be familiar with by the end of the program include:
Branches of Forensics

Lie Detecting

Memory Exercises

Anthropology

Logic Problem Solving

Crime Scene Processing

Fingerprinting

Lip Printing

Odontology

Shoe printing

Handwriting Analysis

Hair and Fiber Analysis

Chromatography

Blood Typing

Blood Splatter

Toxicology

DNA fingerprinting
For additional information or questions, please call (631-632-9750) or e-mail ( istem@stonybrook.edu ).
Complete the application and send the link to this page to two teachers to complete letters of recommendation.
Application Form
Teacher's Recommendation Form