Skip Navigation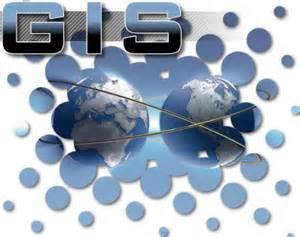 Advanced Graduate Certificate in Geospatial Science (GSS)
The Advanced Graduate GSS Certificate will allow graduate students and working professionals to advance their GIS and/or remote sensing knowledge and employment opportunities with an industry-recognized certificate.
The program requires students to earn 15 credits in addition to holding a BA, BS, or graduate degree. The program offers fully online courses that are intended to allow full time students to remotely complete the certificate requirements in one year. 
---
Course of Study
Prerequisites: All applicants are required to hold a BA, BS degree, or graduate degree. Some basic knowledge of operating personal computers is necessary to complete the course work.

Required Courses or equivalent (9 credits)
GSS 513/GEO 513 GIS Fundamentals I♦ or GSS 517 or MAR 587, 3cr
GSS 525/GEO 525 GIS Fundamentals II♦, 3cr
GSS 526 GIS Project Management♦, 3cr
Elective Courses (Choose TWO, 6 credits)
GSS 509 Digital Cartography, 3cr
GSS 523/GEO 523 Geodatabase and Design♦, 3cr
GSS 550 Applied Spatial Analysis♦, 3cr
GSS 554 Geospatial Science for the Coastal Zone, 3cr
MAR 558 Remote Sensing or GEO 547, 3cr
GSS 570 Topics in Geospatial Science, 1-3cr
GSS 575 Geospatial Teaching Practicum♦, 0-3cr
GSS 587 Geospatial Research♦, 1-3cr
GSS 588 GIS Internship♦, 1-3cr
HPH 534 Spatial Analysis: Health Applications, 3cr
ANT 526 Environmental Analysis Using Remote Sensing and GIS, 3cr
EST 576 Geographic Information Systems in Education and Research, 3cr
♦ denotes either ONLINE courses or the Distance Learning option is available.
Note: A maximum of three (3) credits of GSS 587 Geospatial Research and GSS 588 GIS Internship may be applied to the Graduate Certificate.
Note: No more than 6 credits used to satisfy another graduate degree can be applied to the Certificate.
Please check the Graduate Bulletin for more up-to-date information.
---
How to Apply
To enroll in the Geospatial Certificate Program either as an existing Stony Brook Graduate student, or new student please see How to Apply for application instructions.
APPLICATION DEADLINES
Summer 2023: April 3rd, 2022
Fall 2023: July 3rd, 2022
Spring 2024: December 4th, 2022
For more information or questions on the Advanced Graduate Certificate in Geospatial Science, contact the program's Faculty Director.
Federal Department of Education Program Integrity Rules require institutions to disclose Gainful Employment (GE) information to prospective students about certificate programs that are eligible for Federal Financial Aid.
---
Graduate Course Descriptions
Note: The up-to-date course descriptions are available at the Graduate Bulletin.
GSS 509 Digital Cartography : Maps portray spatial relationships among selected phenomena of interest and increasingly are used for analysis and synthesis. Cartography is the knowledge associated with the art, science, and technology of maps. Digital computer cartography still follows the same fundamental principles and still requires a broad understanding of graphicacy as a language (as well as numeracy and literacy). This course will provide an introduction to cartographic principles, concepts, software and hardware necessary to produce good maps, especially in the context (and limitations) of geographic information systems (GIS). 3 credits.
GSS 513/GEO 513 GIS Fundamentals I : This course provides the basic concepts underlying modern geographic information science and technology. Emphasis is placed on the principles of GIS for collecting, storing, characterizing, and maintaining data and computer-based techniques for processing and analyzing spatial data. The course includes three hours of lecture, in class exercises and homework projects each week. This is a computer based class with the majority of students work involving GIS computer software. Prerequisite: working knowledge of spreadsheet software.
GSS 517: Geospatial Narratives: Deep Mapping for Humanities and Social Sciences: Building on formal methods in qualitative reasoning, spatial and temporal representation and geospatial science, this course will explore state-of-the-art methods for humanities and social sciences students to visualize and drill down data. Hands-on exercises of deep mapping will cover how to collect, analyze, and visualize quantitative and qualitative data, spatial data, images, video, audio, and other representations of places and artifacts in humanities and social sciences. This course will also discuss models of reasoning about events, actions and changes that are spatially contextualized. Only GSS517 or GSS513/GEO513 will count toward the Graduate Certificate. 3 credits.
GSS 523/GEO 523 Geodatabase and Design: Concepts of geodatabase design and management in geographic information systems (GIS), SQL statements, geographic data types and functions, data entry, and techniques of geographic information structure applications. Prerequisite: GIS513 or equivalent, 3 credits.
GSS 525/GEO 525 GIS Fundamentals II: GIS Fundamentals II will introduce the applied use of Geographic Information Systems (GIS) which is now used extensively in analytical studies. The course emphasizes the applications of GIS in solving real-world problems. Students are expected to gain an understanding of GIS theory, methodology and most importantly application. Students are also expected to demonstrate abilities of spatial thinking, spatial analysis, and be able to solve practical spatial problems utilizing a GIS. Prerequisite: GIS513 or equivalent, 3 credits.
GSS 526 GIS Project Management: This course will enable students to addresses issues unique to a GIS operation such as: identify implementation issues for a GIS project or program; be prepared to assist in decision making procedures that involvement management; incorporate strategies for success in your workplace; understand some of the legal issues about the use of GIS data; and be aware of the GIS industry outlook for employment and education. Prerequisite: GIS513 or equivalent, 3 credits.

GSS 550 Applied Spatial Analysis: The specific focus is on spatial data analysis, such as the analysis of autocorrelation, principles of geostatistics and analysis methods that are relevant in the fields of public health, environmental/earth science and social science. An important aspect of the course is to gain hands-on experience in applying these techniques with GIS and spatial analytical software, and essential methodological and practical issues that are involved in sophisticated spatial analyses. Prerequisite: GIS513 or equivalent, 3 credits.
GSS 554 Geospatial Science for the Coastal Zone: The use of spatial data is becoming increasingly critical in the decision management process and planning of the coastal zone. This course will use GIS and Remote sensing tools to collect and analyze data for integrating into the management, planning, and monitoring of the coastal geomorphology and ecosystems. Prerequisite: GSS513 or equivalent,3 credits.
GSS 555 GIS and Remote Sensing: This course provides a basic overview of the technology by which aircraft and satellite data are produced and utilized in analyses to answer questions within a geographic context. Students will learn to identify sources of remotely sensed imagery appropriate for common applications; acquire, manipulate, and interpret aerial photographs and satellite imagery/data; and incorporate remote sensing data into Geographic Information Systems. Prerequisite: GIS513 or equivalent, 3 credits.
GSS 575 Geospatial Teaching Practicum: The teaching practicum provides teaching experience, carried out under faculty supervision. Student will work with a faculty member as assistant in a regularly scheduled course and student will be assigned a specific role to assist in teaching the course. The student will meet with the instructor on a regular basis to discuss intellectual and pedagogical matters relating to the course. Prerequisite: Permission of instructor, 0-3 credits, S/U grading.
GSS 587: Geospatial Research: This course is intended to provide graduate students in the Geospatial Science program an opportunity to obtain research experience. A written report is required. Prerequisite:Permission of instructor, 1-3 credits.
GSS 588 GIS Internship: The GIS Internship is designed to provide students experience in the real workplace. Interns are expected to function as a GIS professional and work within the existing host facility structure or on a free standing project. Interns will complete assigned tasks by hosting facility such as GIS data entry, data retrieval, GPS field work, documentation, or general GIS facility duties. These activities will be monitored by both a representative of the host facility and the instructor. Prerequisites: GSS513, GSS523, GSS525, GSS526 or equivalents, and consent of Instructor, 3 credits.
Other Graduate GIS and Remote Sensing Courses: Courses offered by other departments that receive credit toward the Advanced Graduate Certificate requirements
MAR 558 Remote Sensing: Theory and application of remote sensing and digital image analysis to marine research. Students use standard software and PCs for digital filtering, enhancement, and classification of imagery. Prerequisite: MAR 501, 502, 504, 506, or permission of instructor, 3 credits.
MAR 587 GIS: Display and Analysis of Environmental Data: Elements of Geographic Information Systems (GIS) with an emphasis on environmental applications, especially those related to marine and coastal systems. The course includes hands-on exercises to familiarize students with GIS capabilities. A project will be required, 3 credits.
HPH 534: Spatial Analysis: Health Applications: This course is an intermediate level graduate course in the application of spatial methods for analyzing environmental exposure and disease data. Students with backgrounds in epidemiology, public health, environmental health, biostatistics, community health, biology, sociology, psychology, marine and atmospheric sciences, geosciences, demography, and geography are particularly encouraged to participate. Although the course will focus on examples related to human health, graduate students in other disciplines will find the course useful for specific and appropriately defined research purposes. Techniques for spatially analyzing point patterns and aggregated data in polygons will be introduced, including autocorrelation, clustering analysis, geostatistical smoothing, and approaches for spatial regression. Consideration of space-time variability will also be covered. This course includes theoretical elements so that the student will learn to appreciate strengths and weaknesses of different spatial approaches.Prior course in GIS or equivalent, as determined by consent from the instructor required. OfferedSpring, 3 credits.
ANT 526: Environmental Analysis Using Remote Sensing and Geographic Information Systems: An introduction to the use of aerial and satellite imagery in environmental analysis and the manipulation of geographic data sets of all types using Geographic Information Systems. This course is designed to teach students in archaeology, physical anthropology, and related disciplines how satellite imagery combined with various maps can be manipulated using GIS software to perform powerful geographic analysis. Although students are eventually likely to use these tools in many different parts of the world, this course focuses on Long Island as a research area, and each student designs and completes a research project on a particular section of the area, focusing on the habitats of local wildlife, the locations of archaeological sites, coastal regimes, etc. This course presumes computer literacy and familiarity with database management. Offered as both ANT 526 and DPA 526 or HPH 658. Offered in Spring. Prerequisite: Upper-division course in ANT or BIO or GEO or MAR, 3 credits.
EST 576 Geographic Information Systems in Education and Research: Students use Geographical Information Systems (GIS) software to create, manipulate, and interpret layers of interactive maps and databases. Students collect and modify geographical materials from the Internet, satellite and aerial imagery, and field data. They design and test scientific inquiry-driven educational modules and/or visualizations for research and analysis on global and local geography, for use in economics, earth sciences, politics and civic action, history and sociology, global studies, and environmental planning and assessment. Prerequisite: EST 565 or EST 595 or permission of instructor Spring, 3 credits.