Skip Navigation
SBU Selected As a 2022 Food Management College Power Player
Stony Brook University is one of the largest college dining programs in the country and was selected as one of Food Management's College Power Players.
2022 Food Management College Power Players
Unlike past years, the 2022 edition of FM's College Power Players includes more than 25 entries—41 to be exact. The reason is that we felt that the current environment in which schools are still in an adjustment period regarding campus living and activities is impacting dining participation patterns, meal plan sales and operating hours.
In this edition of FM's annual College Power Players feature, we provide a glimpse at where the listed programs stand in terms of resuming traditional operation, what initiatives in terms of new venues or offerings they recently added and where they currently are in emerging areas like mobile ordering options and meal delivery services.
Source: Food-Management.com
25,115
Spring 2022 enrollment
9,218
students living on campus
7,752
meal plans sold
3
residential dining locations open during Spring '22
26
retail locations open during Spring '22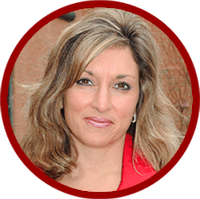 Dawn Villacci,
Director of West Campus Dining
management
Stony Brook University Campus Dining
Recent Initiatives
This spring Stony Brook continued to remain open without any restrictions. It has been offering weekly guest chef programs, Global Nights, Prime Nights with steak and specialty seafood (including vegan and vegetarian options), international breakfasts, food expos to connect students with the campus chefs and try new products, outdoor food pop-ups with a DJ in the center of campus, expanded mobile ordering and late-night favorites such as taco bars, mashed potato bowls and wings!
Every month, the dining program hosts large-scale cultural celebrations with authentic cuisines and entertainment such as Lunar New Year, Black History Month, Diwali, and Holi Festival of Colors. The last week of March, it hosted a huge outdoor Street Fair with food, music, farmers market, a smoothie bike, food trucks, Smoky Roads BBQ, student performances, plant sale, sustainable activities, wellness tables, local growers and producers, free snack and beverage samplings, games and prizes.
The dine-in locations rolled out many new additions for spring including customizable deli sandwiches with toasty subs, hydration stations with a selection of five flavored waters daily, a grain bar for a new and easy way to get extra plant-based proteins, a toppings bar for sandwiches and burgers, a spice station, and an expanded coffee and tea bar.
Sustainability efforts such as the rollout of PLA Eco-friendly utensils made from 100% renewable materials in contactless dispensers, tours of the on campus Freight Farm, farmers markets, reusable containers at dine-in, and free organic and sustainably sourced Chameleon drip coffee for those that bring their reusable mug have continued.
The retail locations have launched new products such as Korean Corn Dogs, a Mozzarella Cheese and Beef Hot Dog that is batter-fried with crispy ramen noodles and topped with ketchup and mustard or wasabi honey mayo; and "Seawolves Pizza," a square specialty topping pizza coming in varieties like the Grandpa Vodka, Truffle Mac n' Cheese, Chicken Bacon Ranch, Chopped Salad, and Bianca with Basil Pesto.
The campus dietitian launched a new program to create customized meals for students with food allergies. The specialized menu request form helps students communicate to the managers and culinary team at the dining location about their food allergies, intolerances and/or specialized dietary needs. In addition, the Allergen Saf-t-Zone kits at the dining locations include separate purple utensils and cutting boards to assist students who have food allergies and dietary intolerances receive a meal that is not prepared on shared equipment as other potential allergens.
Mobile/pre-ordering is offered through the GET app at over half a dozen campus locations, including Starbucks® and Peet's Coffee® outlets and the Student Activities Center (SAC) Food Court:
New concepts introduced this spring have included…
• Kickin' Chickin—Big and Bold Between the Bread!, which replaced the grill station in the SAC Food Court and offers chicken signature sandwiches such as the Nashville Hot 'Wich (buttermilk fried chicken tossed in spicy sauce with lettuce, pickles and creamy coleslaw) and the Mozz Parm 'Wich (buttermilk fried chicken, marinara sauce, pepperoncini and mozzarella sticks) as well as vegan and vegetarian sandwiches made with the Gardein Ultimate Plant-based Chick'n Filet;
• La Olla, incorporated into the Urban eats outlet at East Side Dining, which offers Dominican, Puerto Rican and other Latin American selections such as empanadas, pork carnitas, maduros and pollo guisado; Urban Eats also has other new menu items like birria tacos, stuffed arepas, fry cones and bao buns.
• at the Roth Food Court, Chef Jet's Modern Asian Kitchen has added new vegetarian meals and many new menu items like Szechuan Tofu and Pork Char Siu with Oyster Sauce while Tadka—Essence of India has added more variety with entrees such as Shrimp Vindaloo, Roasted Salmon Tikka Masala, Chicken Biryani plus new sides like Paneer Tikka Masala with warm Indian spices, tomato, yogurt, cilantro and cream, and Cocina Fresca offers popular made-to-order burritos, bowls and tacos plus quesadillas, nachos and sides with GET mobile available for quick pickups on the go.
On the tech front, station identifiers used in the dining halls now feature QR codes that allow students to use their cellphones to view menu updates for this semester. QR codes are also used at all dining locations so that guests can complete a short three question survey to give immediate feedback about their dining experience.
Contactless payment options have been expanded and dine-in now offers self-checkout stations that decrease wait time and provide a cashless, touchless checkout experience. In addition, the cashier stations at dining locations offer contactless payment options like the GET mobile app, Apple Pay and Google Pay, and touchless credit/debit card readers.
The dining program also offers heat maps on the Campus Dining website and through the Nutrislice app, a digital tool that provides real-time dining facility occupancy to allow students to more easily make the decision on where to go.
Source: Food-Management.com