Skip Navigation
WELCOME TO STONY BROOK!
As a pre-freshman admitted to the Stony Brook University through the Educational Opportunity Program, you have a chance to broaden your horizons and participate in rewarding new adventures. In the summer, before other freshmen arrive at Stony Brook, you will have the opportunity to get a head start by becoming familiar with the campus, and the chance to sharpen your intellectual and academic skills by experiencing the rigors of college-level courses.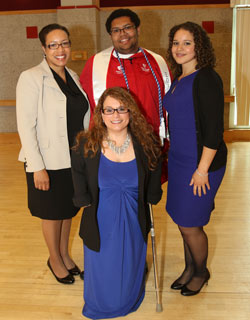 Newly Admitted Students: Next Steps

Welcome to the incoming EOP/AIM class at Stony Brook University, where you will join a select group of students as bright and promising as you. This wonderful achievement is just the first of many you will enjoy when you become part of our great community.  Now, take the first steps to reserve your place in our incoming EOP/AIM class:


Secure Your Place
Log on to Stony Brook's SOLAR System with your Stony Brook ID number and password, printed on your enclosed letter of admission to Accept or Decline Our Offer:
Your acceptance of our offer of admission must be submitted in the SOLAR System by May 1. To secure your place in our incoming class, click on EOP/AIM Accept or Decline.
You are not required to pay tuition and housing deposits or the Orientation fee.
If you decide not to accept our offer, please let us know using the Decline option so we can offer your seat to another deserving student.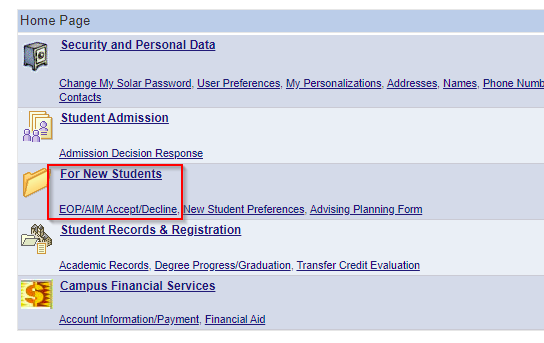 For more information, enrollment steps, and admitted student events, please visit our website for Admitted Students.
This five-week summer program of intense academics is an integral part of the EOP/AIM program at Stony Brook. All EOP/AIM students are expected to earn a minimum cumulative grade point average of 2.0 during the summer program. The program provides a richly rewarding academic experience for participants. The courses of study are Mathematics, Africana Studies, Philosophy and Writing.
Some students enter the summer program with apprehension, perhaps because they would prefer to stay home and work. However, most students look back over the five weeks and realize the enormous academic and social benefits they received from the summer program experience. These benefits carry over into the academic year. Our research shows that summer program participants tend to perform better than non-participants.  
The 2022 Summer Academy will run from

Tuesday, July 5 - Tuesday, August 2
---
EOP Welcome Week will begin with freshman move-in on


Sunday, August 14th-Sunday, August 21
Program Staff
The program staff throughout the academic year consists of one director, seven counselors/academic advisors, and one office manager.  In addition to the regular staff, summer program staff includes student residential peer advisors, teaching assistants and adjunct instructors.
Summer Program Cost
The program is free of charge to participants, and includes housing, food, and books.
Mandatory Meetings
All summer program participants are assigned a counselor, who meets with them during the summer. These meetings provide an opportunity for students and counselors to become better acquainted and to establish working relationships. It is also an ideal time for students to get answers to questions about financial aid, course selection, housing and so on.
Students remain with the same counselor throughout their stay at Stony Brook, unless personnel changes dictate otherwise. Each semester students schedule individual appointments with their counselor during four mandatory counseling periods. These meetings provide an opportunity for intensive academic advising and career counseling, financial aid monitoring, and personal interaction. Most students seek out their counselor between mandatory meetings to solve problems as they arise. 
Related Forms
Pre-Freshman Summer Academy 

Mandatory Meeting Dates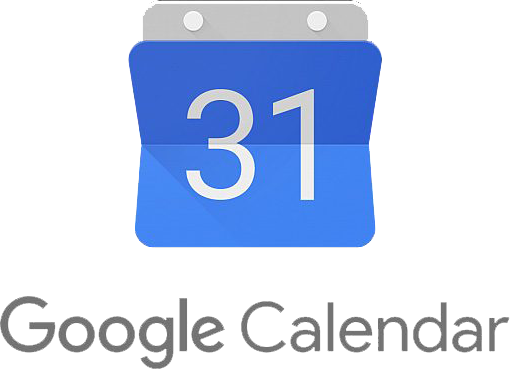 Please visit our Google Calendar.