Skip Navigation
Semester Calendar
 This calendar includes both EOP/AIM and Registrar Academic Calendar events.
---
Google Calendar Reference Guide
Every student has a Google Calendar as part of their stonybrook.edu Google Apps account.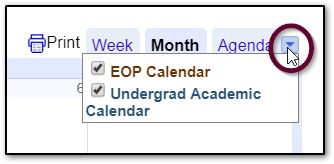 Click on the drop-down arrow to filter calendars. You can also change the view to week, month, or agenda.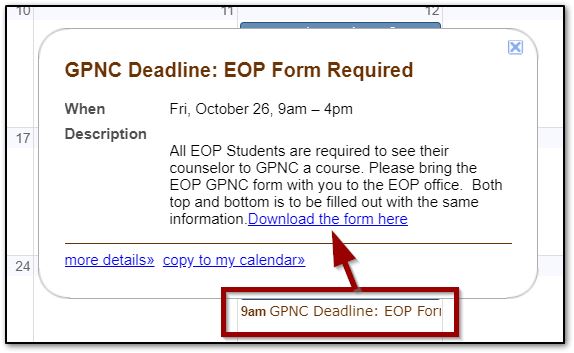 Be sure to click on events to access forms and other important information.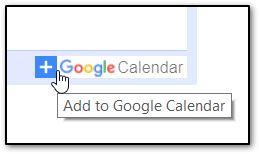 Be sure to add this calendar to your own SBU google apps calendar!