Skip Navigation

Stony Brook University's mission, vision and very essence are built on the principles of providing equal access to world-class education in a caring environment, where we respect and embrace our differences, take responsibility to protect our local communities, and practice civility at all times. We promote inclusion, welcome freedom of expression, encourage civil discourse, and take a firm stand against divisiveness and insensitivity in all venues and forms.  This site – Caring, Respect, Civility – provides resources and support to help us all remember these values and practice these behaviors. This is more important than ever in today's challenging and changing educational, political and social climate. Together, we can stay Stony Brook Strong, and continue to build and role model the culture that is the hallmark of our University.
MESSAGE FROM THE PRESIDENT
The Power of Education to Unite and Heal
January 7, 2021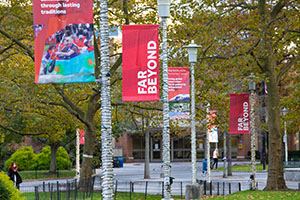 Dear Stony Brook University community,
As our community and nation reckon with the rioting and chaos that besieged the United States Capitol Building yesterday, we are naturally experiencing a combination of shock, fear, disgust, and anger. Instead of a day intended to mark the peaceful transfer of power, we witnessed a day when the United States Capitol was violently assaulted and civic duty halted. Like many of you, I watched in horror as the symbolic heart of democracy was attacked by a hatred and rage that is antithetical to what we aspire to be as a nation.
LIFE-GIVING OPPORTUNITY
Join Stony Brook University Hospital's fifth annual blood bank challenge – 'Be the Good' – and help us save some lives! Schedule your appointment to donate blood by calling 631-444-DONATE (3662) or visiting donateblood.stonybrookmedicine.edu. Walk-ins are welcome (in the Donor Room at the Blood Bank, located in the lobby, level 5, of the Hospital), but appointments are strongly encouraged.
You can also go online to   schedule an appointment to make a blood/platelet donation during your birthday month in 2021 .
While supplies last, all donors will receive a 24" foam handle snowbrush (for whole blood); a fleece field blanket (for platelets). Thank you for help us 'Be the Good' by doing good!