Skip Navigation

Stony Brook University's mission, vision and very essence are built on the principles of providing equal access to world-class education in a caring environment, where we respect and embrace our differences, take responsibility to protect our local communities, and practice civility at all times. We promote inclusion, welcome freedom of expression, encourage civil discourse, and take a firm stand against divisiveness and insensitivity in all venues and forms.  This site – Caring, Respect, Civility – provides resources and support to help us all remember these values and practice these behaviors. This is more important than ever in today's challenging and changing educational, political and social climate. Together, we can stay Stony Brook Strong, and continue to build and role model the culture that is the hallmark of our University.
Mental Health & Wellbeing
Read the President's Message
On May 1, President Maurie McInnis talked about our commitment to campus mental health and wellness. See the President's full message, which talks about the wide range of resources available to students, faculty and staff, and includes two helpful videos.
Read the Message to Students from Rick Gatteau
On May 2, Rick Gatteau, PhD, Vice President for Student Affairs, sent a message to students, including a video conversation with Seawolf Siya Gandhi '25 about coping with stress.  See the full message to students on the resources available to help them 'stop stressing about stress.'

Timely Care for Students: New, 24/7 Free Virtual Healthcare
This past fall semester, we launched TimelyCare, a free 24/7 virtual health, counseling, and wellness service for all undergraduate and graduate students, including distance learning students. This service provides access to around-the-clock virtual medical and mental health care, including scheduling appointments with licensed providers at times convenient for students such as evenings and weekends, as well as speaking to health coaches about wellness, nutrition, healthy behaviors and more.  
TimelyCare complements our existing health, wellness and prevention offerings from Student Health Services, Counseling and Psychological Services, Center for Prevention and Outreach and Recreation and Wellness.
For more information, visit stonybrook.edu/timelycare. 

Caring for Communities and the Underserved
Making Giving Back Easy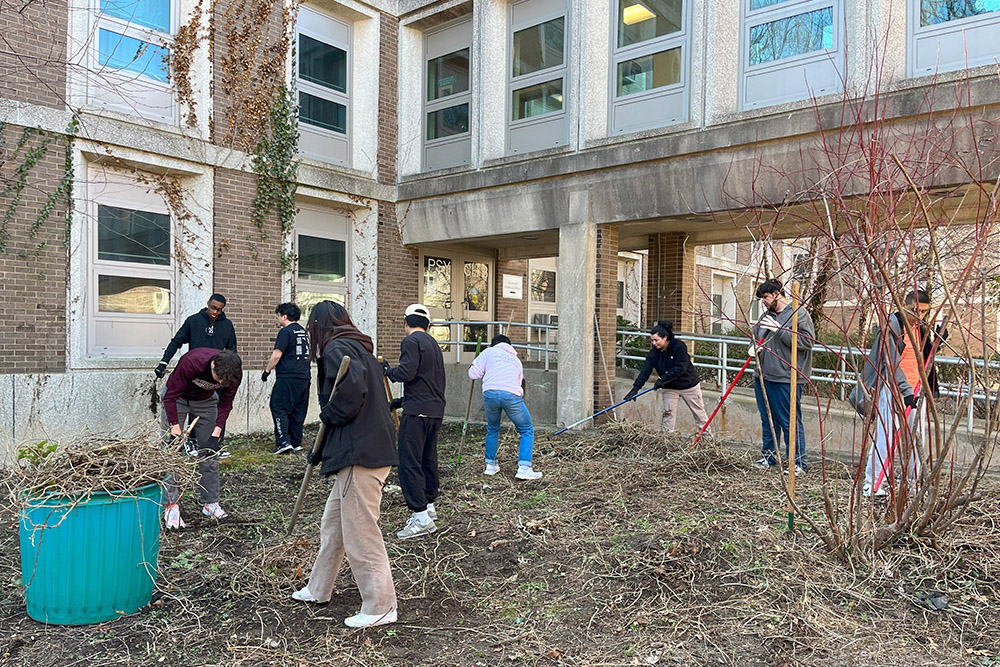 Stony Brook's Center for Service Learning and Community Service, which officially launched in Fall 2022, is finding ways to get students involved in short-term and long-term community service projects. Read more about how Stony Brook students are serving local communities.
Career Center's DPLN Program Turns 15
According to Kimberly Joy Dixon, director of Employer Relations and Diversity Recruitment at Stony Brook's Career Center, it all started with small diversity, equity and inclusion initiatives and investment banks. From there, it turned into something so much bigger.  Read all about the Diversity Professional Leadership Network (DPLN) Dixon piloted 15 years ago.